What exactly is a Crown or Bridge?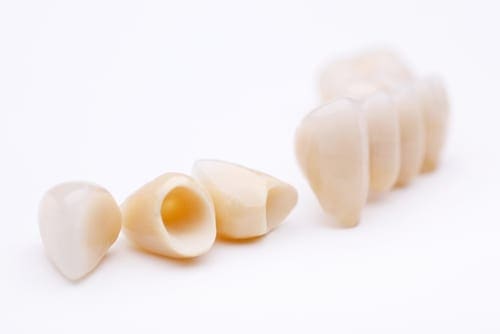 What exactly is a Crown or Bridge?
Crowns
Essentially, a dental crown is a tooth-shaped "cap" that is placed over a tooth. It covers the tooth, to restore its shape and size, strength, and improve its appearance. The crown, when cemented into place, fully encases the entire visible portion of the tooth.
At Family Dental Care, our dentists can recommend a crown to patients that need to strengthen heavily damaged teeth or teeth that have cracked or fractured. Sometimes a crown is recommended when a tooth has had the nerve removed and sometimes it's for cosmetic reasons.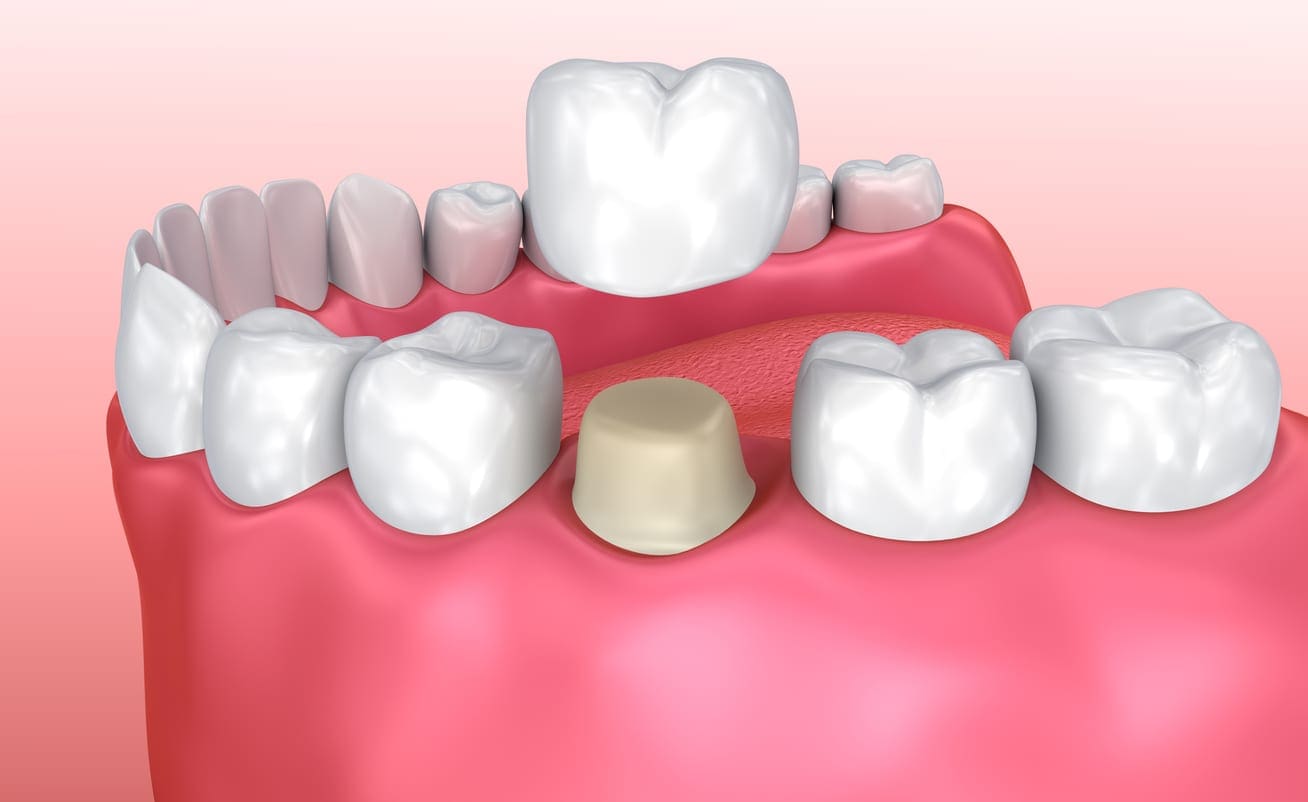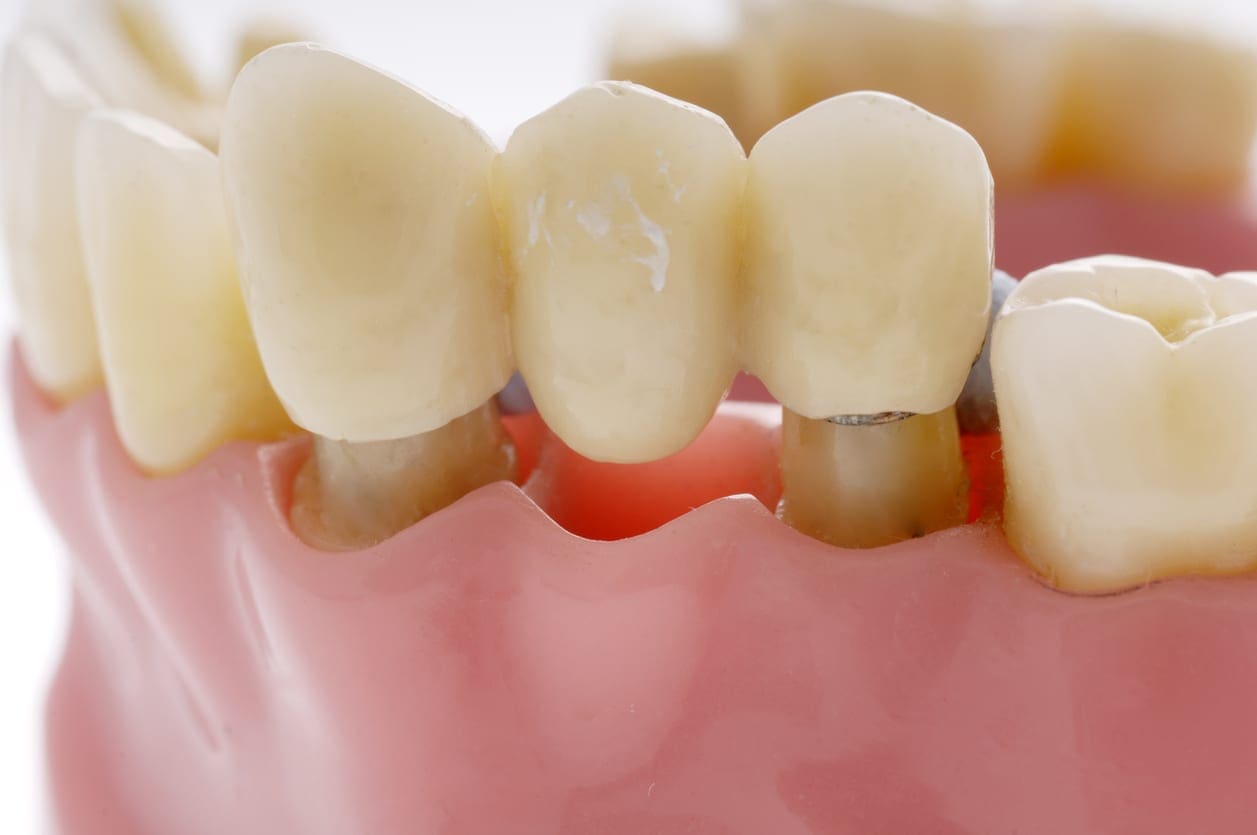 Bridges
Are you missing a tooth and want it replaced but don't want a denture or implant? A dental bridge literally bridges the gap created by one or more missing teeth.
A bridge is made up of two crowns, one on each tooth on either side of the gap. A porcelain or ceramic tooth is placed in between the crowns where the missing tooth/teeth are. It becomes one piece shaped like a bridge and is permanently fixed to the teeth either side of the gap.
Our dentist can recommend a bridge to a patient that is only missing one or two teeth but they must have natural teeth for it to fit over. It is not bulky and it closely resembles the lost tooth/teeth in appearance and function.
Quality Assurance
Our dentists only use Australian laboratories for crown and bridge work, thereby guaranteeing that our patients are given a high quality product.  All crowns and bridges are made from the following materials, depending on the individual treatment requirements:    
porcelain fused to precious or semi-precious gold
Your dentist will discuss the type that is best suited to you.