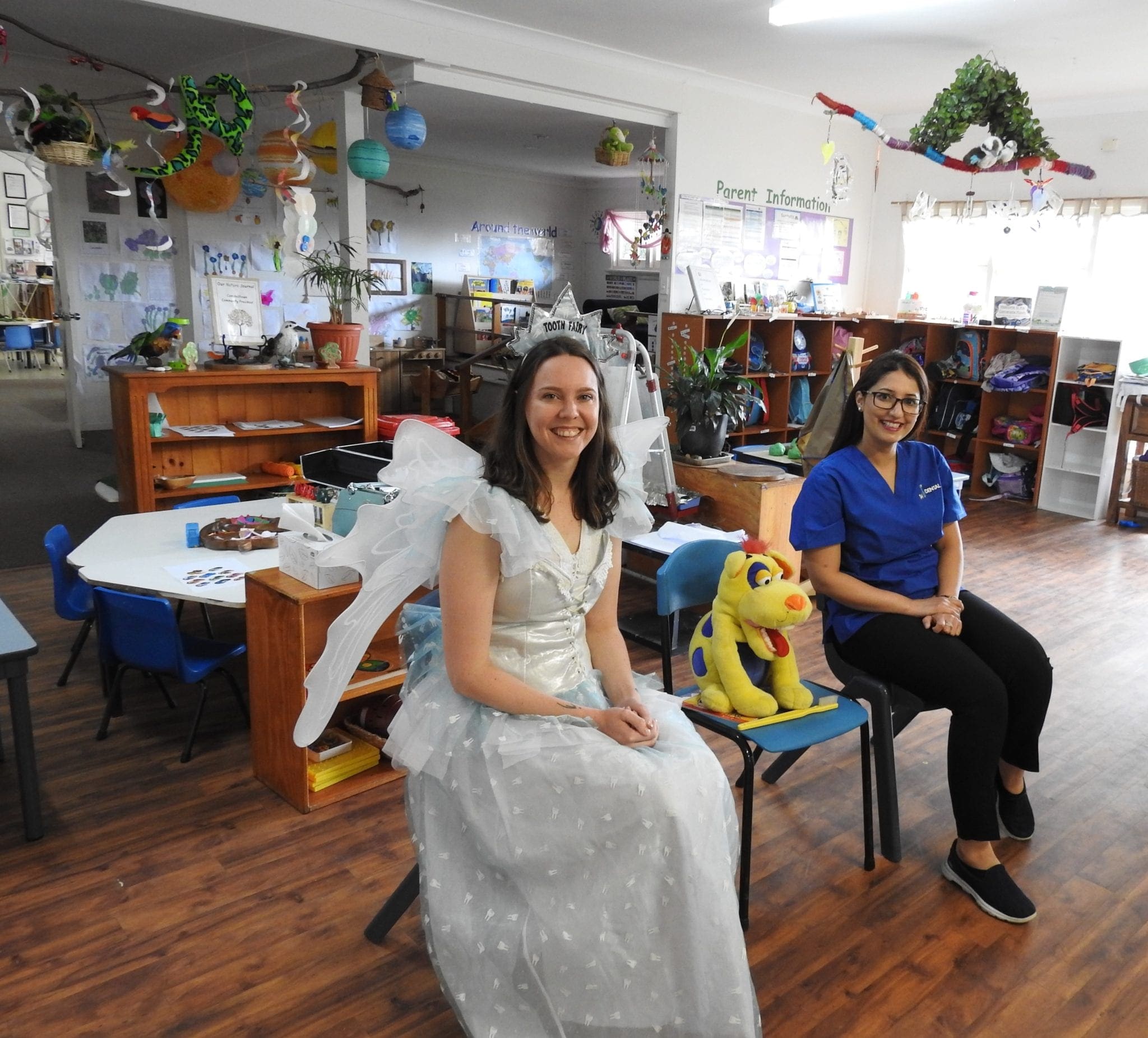 Each August, our surgery participates in Dental Health Week. We visited many local schools and Pre-schools to educate young children on oral health care. To do this, we use puppets and many of our own self-made educational tools, read a giant book and hand out stickers and take-home packs. The Family Dental Care Tooth Fairy pays a visit and allows children to have photo time with her. We are offering our time and energy in the hopes we can make a change for the better in the life of our local kids.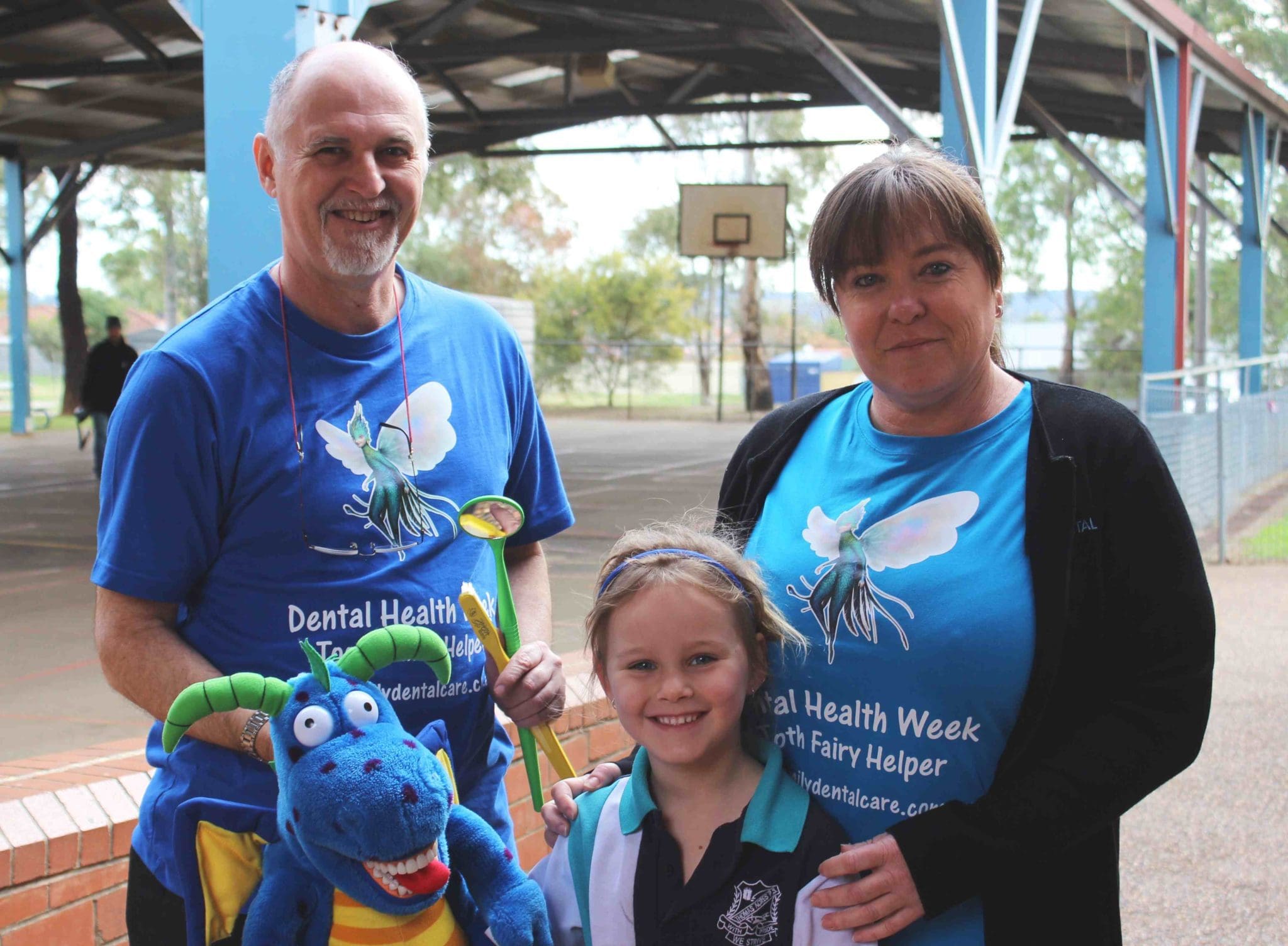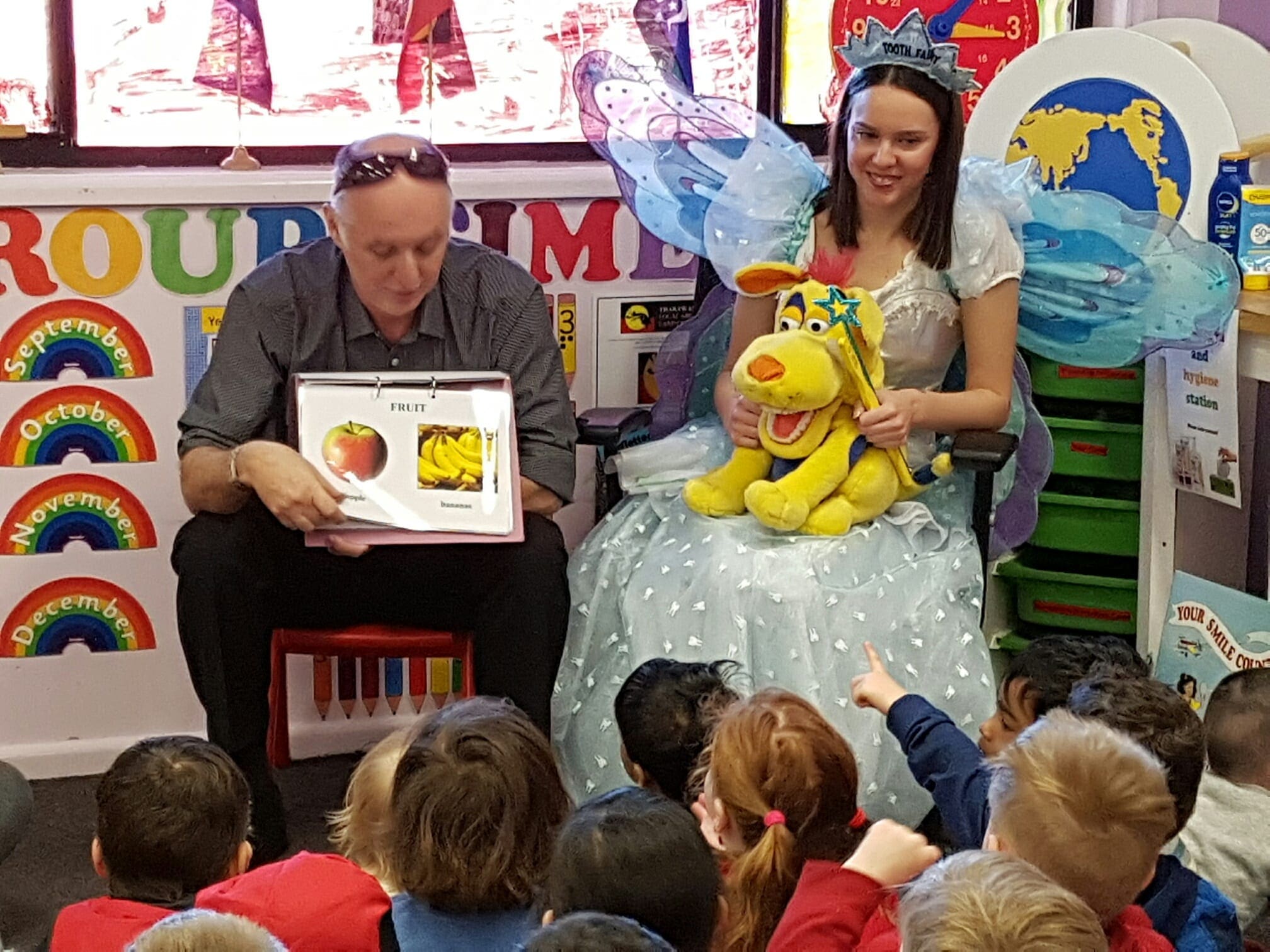 Dental Health Week 2019
Dental Health Week was a busy week this year! We saw over 220 kids and handed out dental oral care packs to all children and their care givers. We had a fantastic time.
This year we were invited back to Bradbury Public School to engage with the Kindergarten classes. Dr Scott and his team of helpers – Jenny, Naomi, Kelly and the Tooth Fairy, educated the children on the benefits of good oral health.  The Tooth Fairy read them a story and Dr Scott discussed how to brush their teeth and the reasons why they need to with the assistance of a Powerpoint presentation. All children received a "Tooth Decay Repellant Kit"-  which included a toothbrush, toothpaste, tooth timer and toothbrushing instruction pamphlet.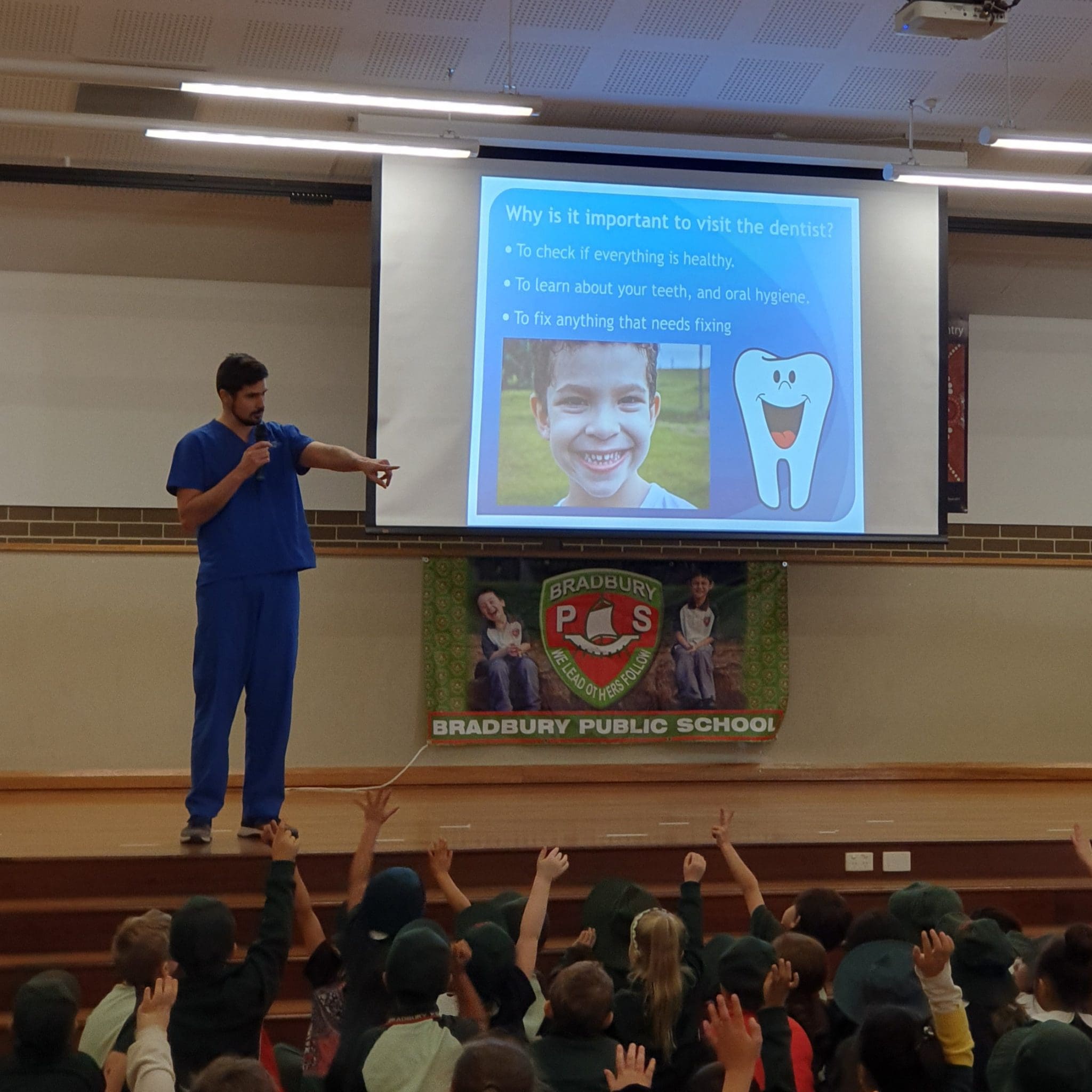 We also visited Campbelltown Preschool, Amber Cottage in Ambarvale and Papilio Early Learning Ingleburn. We had an amazing time with all the children and the Tooth Fairy was very excited to see so many children and their beautiful smiles.  The dental teams were:         
Dr Ting, the Tooth Fairy, Janeen, Naomi and Kelly went to Campbelltown Preschool.

Dr Scott, the Tooth Fairy, Audrey, Jenny and Kelly went to Amber Cottage in Ambarvale.

The Tooth Fairy and Kelly went to Papilio Early Learning in Ingleburn.