Accreditation: Safety. Quality. Peace of Mind.
Accreditation: Safety. Quality. Peace of Mind.
Family Dental Care met the national accreditation standards in 2013 by submitting evidence that was independently assessed against the National Safety and Quality Health Service standards.
We were the first accredited practice in Campbelltown.
What this means for you
When choosing an accredited practice, a patient can expect a reduction in clinical and general risks. Also, the peace of mind in knowing that all staff are educated and engaged in the implementation of dental systems and improvement of dental processes within their practice.
National Safety and Quality Health Service Standards for Dentist's were adopted by the Australian Commission on Safety and Quality in Health Care in 2011. The attainment of these standards means a dental practice has proven to be of the highest calibre in delivering quality patient care within Australia.
We now proudly belong to a new age of accredited dental practices, meeting QIP quality standards of patient care for all patients.
What this means for us
It is a clear indication that our practice is committed to the provision of safe, quality healthcare.
Accreditation assists dental practices to:
Build a culture of quality and patient safety
Reduce clinical and general risks
Educate and engage staff in quality improvement processes and systems
Establish competitive advantage over non-accredited dental practices, and
Promote the quality and safety of services to both patients and the community.
Assessments include:
Patient's rights
Infection control including personal protection and immunisations
Environmental cleaning
Effective communication and information between patient & dentist
Medication safety
Continuous improvement
Striving for Best Practice
Accreditation is important to us. For years we have worked hard to do the right things for our patients and staff; all the things that are unseen by patients. Now, through accreditation, we can proudly show our patients and the community how dedicated we are.
If you would like to find out more about the accreditation of our practice, please contact our practice manager Jesse on 02 4625 4897.
Facility
We are a wheel chair friendly dental practice!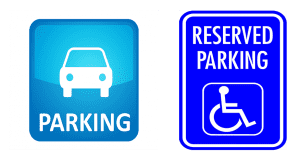 Disabled parking
Toilets/disabled toilet on our level
Large treatment rooms that accommodate wheel chairs, walking frames, families, prams
Lift to level 6
Free 2 hour parking
Campbelltown train station is 5 minutes' walk to the building