The clear alternative to braces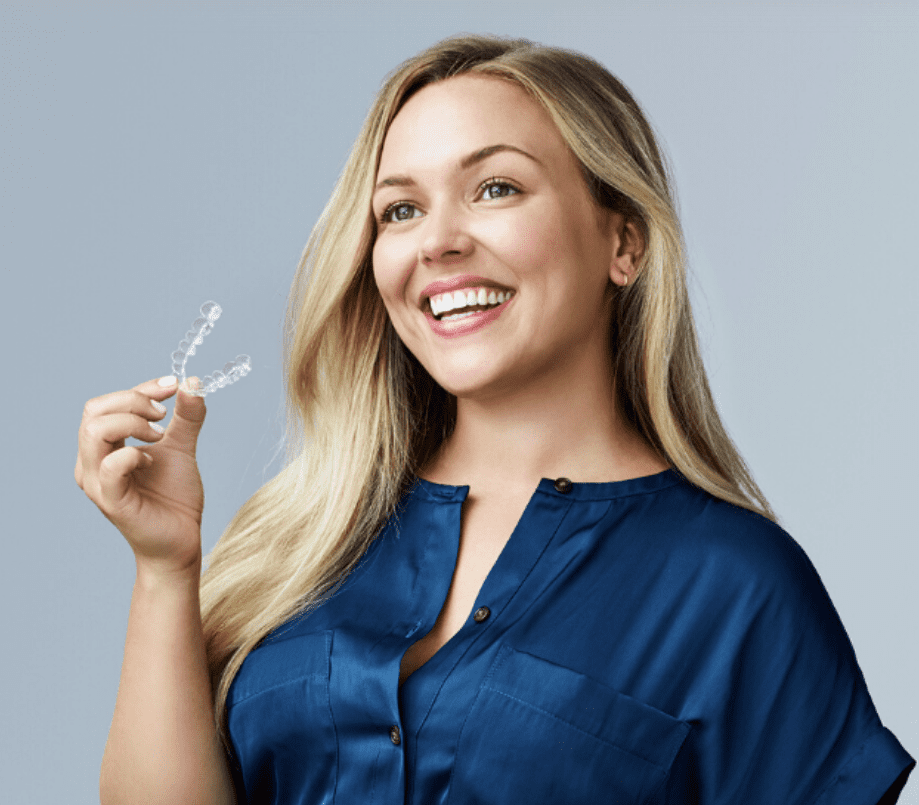 What is the Invisalign system?
The Invisalign system is a virtually invisable treatment that uses an innovative approach to gently yet effectively straighten your teeth. Through a series of custom-made, removable aligners made with unique SmartForce technology, the Invisalign system gradually and predictably moves your teeth to an ideal position.
Treatable Cases
Invisalign clear aligners are clinically proven to treat cases from minor teeth straightening to moderate and severe malocclusions, including Gapped Teeth, Crossbite, Overbite, Underbite, Overcrowding and Openbite.
How does the Invisalign system work?
1. Invisalign aligners are removable, making it easier to brush and floss to maintain your oral health during treatment.
2. Using Align Technology's proprietary software, your doctor will create a customised 3D treatment plan. This will show you the final position your teeth are predicted to reach. This also informs you of the likely length of the treatment.
3. The customised aligners will be manufactured and shipped to our office.
4. Your series of custom-made aligners will be given to you (typically 3-4 sets at a time) for you to wear every day, and change approximately every 1-2 weeks.
5. You will visit us approximately every 6-8 weeks to monitor your progress, and receive the next series of aligners.
6. Congratulations! You have finished your Invisalign treatment! Maintain your newer, better smile with the use of retainers.
Advantages of Invisalign treatment over braces
Nearly Invisible
Invisalign clear aligners are virtually invisible. This means you can always smile with confidence, as compared to traditional braces where the wires and metal brackets can be seen.
Removable
Invisalign aligners are made with SmartTrack flexible material, making it super easy to remove and put on, unlike braces which are fixed. Now, you can enjoy your favorite food any time you want.
Less Pain
SmartStage and SmartForce technologies ensure there will only be gradual and gentle yet effective teeth movement throughout your treatment, as compared to braces which may irritate and cause pain.
Less doctor visits
Depending on the complexity of your case, you could complete your Invisalign treatment in as little as 6 months. But you could start seeing results in a matter of weeks.
Clearer Timelines
Invisalign treatment allows you to visualize every stage of the treatment, giving you a clearer picture of the treatment duration. Braces can only give you an approximate duration at the beginning of the treatment.
Better Oral Health
Since Invisalign aligners are removable, you can still floss and brush your teeth as per normal whereas braces may make it difficult for you to clean in-between the metal brackets which can result in plaque accumulation and poor oral hygiene.
Call our surgery to book your FREE smile assessment now!