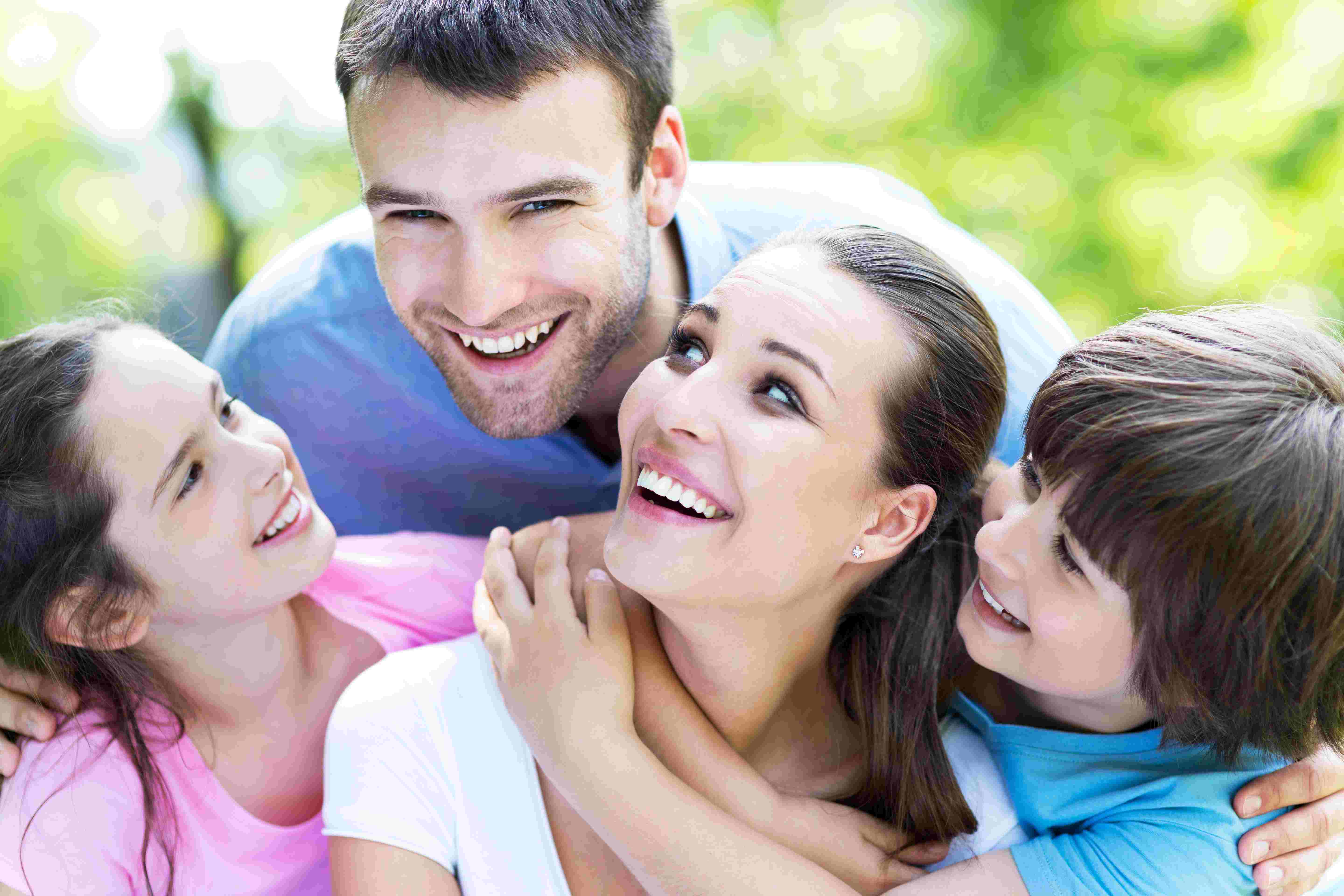 What does preventative dentistry mean?
Preventive dentistry is the general term for dental care-related procedures or treatments that are meant to prevent oral health problems. Prevention includes hygiene, diet and dental visits. Our dentists can create a unique program of home care, products (like which toothbrush to use), and dental services that address your particular risk factors. It may include things like regular dental cleanings and exams, fluoride application, sealants or a mouth guard. Our dentists focus on teaching oral health skills such as effective brushing and flossing.
These 'home care' skills, in combination with regular dental visits are imperative to preventing the start and progression of dental decay.
Hygiene
Teeth must be brushed at least TWICE daily, preferably by an adult for children under 7 years old. The most important time is just before bed, when many children (and parents) are tired and more likely to miss this step.
Diet
Minimise sugary foods. The most common and damaging foods are soft drinks, juices (any type), cordials, and lollies. Minimise snacks or sweet drinks between meals. The more frequently we eat/drink, the more often the teeth are exposed to damage. For children, the last drink of the night must be water (not even a bottle of milk).
Dentist
We are here to identify any developing damage, to suggest methods of prevention, and to initiate preventative techniques such as fissure sealants and fluoride treatments. We are here to help, not to criticise.
What is included in a check up at our surgery?
At Family Dental Care, our check-ups include:
Discussion of any concerns that you may want to raise
Examination of the teeth for decay, fractures, abnormal wear or erosion
Usually 2 standard X-rays to look for problems within the teeth or supporting bone
Full dental charting
Examination of the gums for gingivitis or periodontitis (gum disease)
Examination of the skin in the mouth and tongue for ulcers, inflammation, cancers, and other lesions
Identify any developing damage
If necessary, photos may be taken
An individual treatment plan created including expected health fund item numbers
Discussion with you of any problems detected including any options, suggest methods of prevention and preventative techniques such as fissure sealants and fluoride treatments. If needed, provide specialist referrals
Discussing the best timing and sequencing of treatment
Estimating the cost of treatment and payment options
When do I need a check up?
Our dentists recommend you have a comprehensive examination first (including x-rays) and then a periodic check-up every six months after (generally no x-rays are needed). The comprehensive examination should be re-done every two years.
X-Rays: An important Aid to a Diagnosis
Although each person's needs are different, it is usually advised that X-rays can start as young as 3 years old and should be taken throughout adulthood, and continue for the rest of your life (while you still have natural teeth). Dental X-rays are an essential part of good dental care. Our dentists recommend standard x-rays at least every 2 years, at a minimum. X-rays help the dentist to look for problems within the teeth and supporting bone.
At Family Dental Care we only use digital x-rays which allow us to process them almost instantly, bypassing chemical processing, and are stored on our secure computer system. Less radiation is used than traditional X-rays and the dentist can easily share with you what they see. Digital x-rays also allows us to enhance your images and even print them for you to take home. This is particularly great for little ones to take to school for 'news'! This modern technology makes it easy for us to show you exactly what is happening with your teeth and gums – without leaving your chair.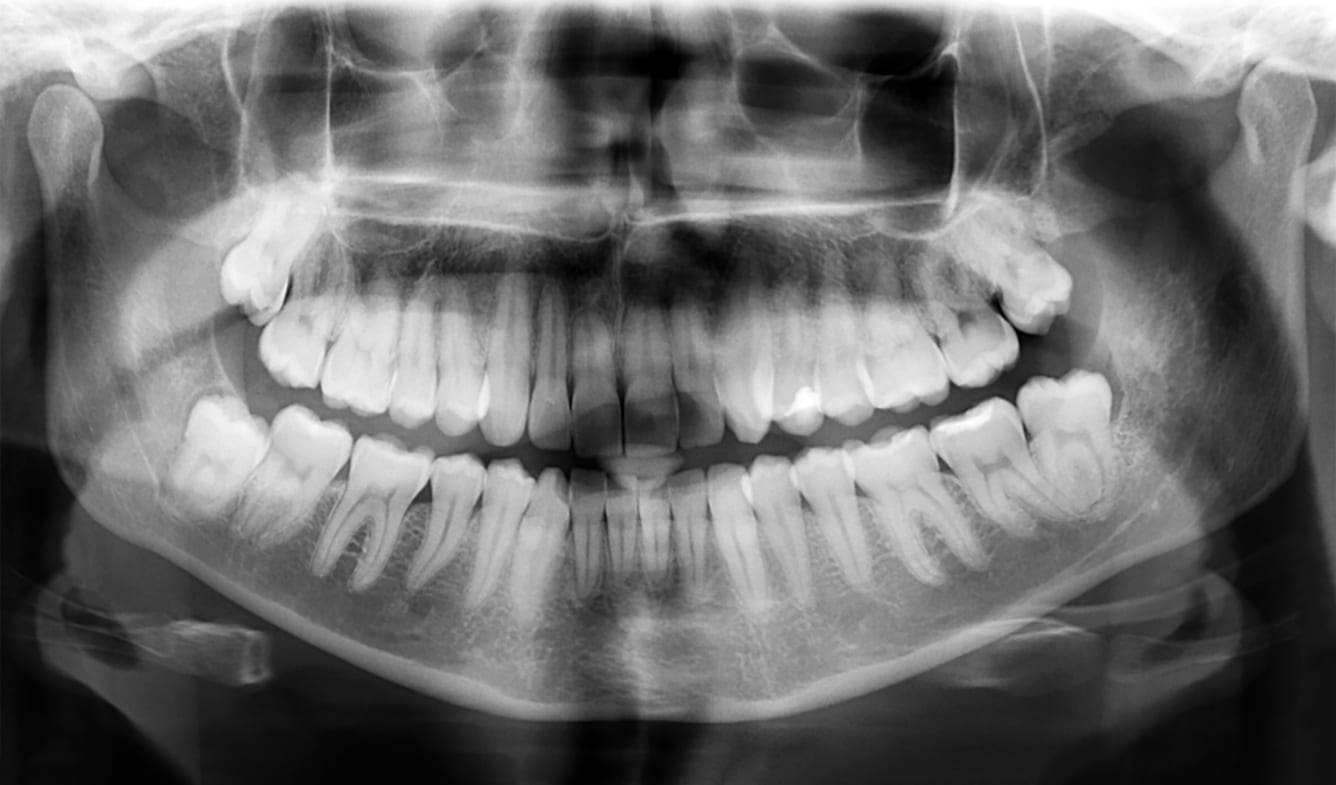 Oral hygiene education
This is provided by our dentists to help ensure you have an effective brushing technique.  We use puppets for little children and an anatomic tooth model for adults to encourage good communication between dentist and patient. The dentist will also show you the tricky techniques for flossing and the best types of tooth brushes to use.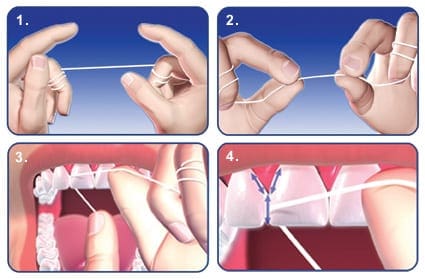 Professional Teeth Cleaning
When we eat, the bacteria in our mouth produce a sticky substance called plaque. If left on teeth, plaque can turn into calculus (often called tartar) causing inflammation and bleeding of the gums. If left on teeth, calculus levels increase, it spreads down below the gum line, destroys bone, and eventually leads to the loss of your teeth.
A regular professional clean can remove all calculus deposits off your teeth. Cleaning also includes a polish to remove superficial stains. This is called having a scale and clean. The dentist will then provide you with oral health education so you know how to brush & floss effectively at home, to help prevent its return.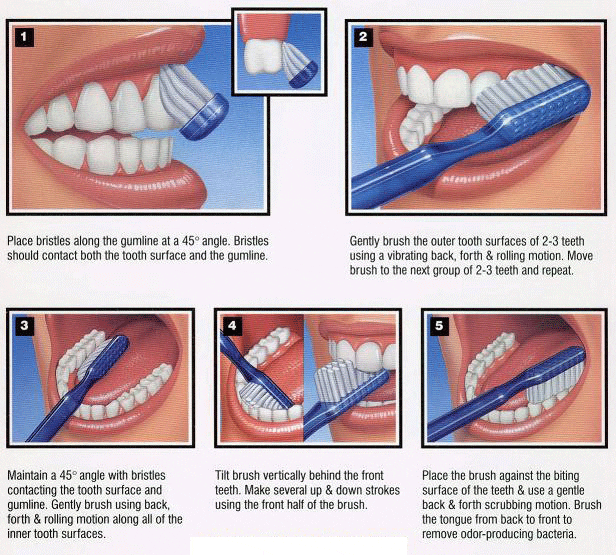 Fluoride
Fluoride is a naturally occurring compound found in plants, rocks and at very low levels in almost all fresh water. It is used in many products related to oral health such as toothpastes and is also added to drinking water. Water fluoridation is the adjustment of fluoride in drinking water to a level that helps protect teeth against tooth decay.
Fluoride Varnish treatments are available at our practice and is recommended for children and for adults that are at high risk of tooth decay. Fluoride Varnish is painted on the teeth and when set, it hardens, strengthening the teeth for a much longer time than the older types of gel products. It is clear and comes in various flavours and is our most requested preventative treatment.
NeutraFluor 5000 Plus is a toothpaste recommended for individuals at high risk of tooth decay and is available only at the dentist for children over the age of 10 years and adults. This can be purchased at our surgery and is used daily in place of regular toothpaste or as directed by our dentists.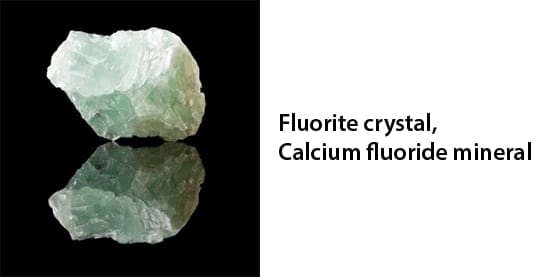 GC Tooth Mousse Plus
GC Tooth Mousse Plus is a crème that delivers a powerful combination of two proven tooth protection and strengthening technologies. It also provides acid resistants and desensitises sensitive teeth.  It is not a toothpaste. You place a very small amount on your finger and place it on your teeth, then swished around your mouth by your tongue. It can also reverse early tooth decay by re-mineralising the enamel. This product is available for purchase at our surgery.
GC Tooth Mousse Plus could be helpful:
If you have active decay in your mouth
If you have sensitive teeth
If you have erosion or tooth wear
If you suffer from dry mouth
If you are suffering morning sickness during pregnancy
If you are undertaking orthodontic treatment
If you have white spot lesions on the teeth
If you are undertaking tooth whitening procedures
Fissure Sealants
Fissure sealants are highly recommended for anyone (particularly children) that has deep grooves in their teeth. The tooth brush cannot clean in deep grooves and it is here that decay often starts. Fissure sealing is quick to apply, painless and prevents decay. The tooth is washed and dried, the sealant is applied in the grooves and set hard with a light.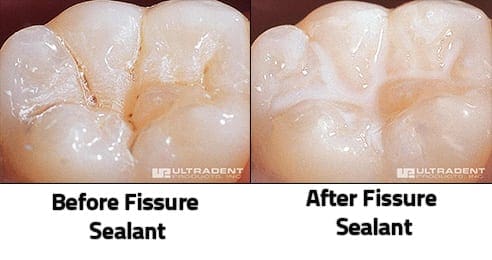 Mouthguards
Custom Mouthguards provide invaluable protection to anyone playing a contact or collision sport. Our dentists can provide you with an Australian made, custom mouthguard to suit your needs. They are made from flexible laminates that are moulded to perfectly fit your teeth.
Mouthguards come in a wide variety of colours and pattern combinations. The guard can even be designed with your name and contact phone number on it.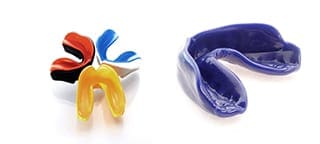 Medications and Oral Health
Some medicines can affect oral health due to high levels of sugar. If you are on long-term medication, you may be at greater risk of developing tooth decay due to using sweetened medications.
The sugar contained in liquid medications, cough drops, vitamins, antacid tablets and anti-fungal agents can lead to tooth decay.
Inhalers (particularly those containing steroids) can cause erosion of the tooth enamel.
Dry Mouth
Dry mouth is a potential side effect of numerous medications (prescribed and over-the-counter). Dry mouth occurs due to the reduction in saliva flow. Without the cleansing effects of saliva, tooth decay and other oral health problems become more common.
Medications that can cause dry mouth include:
antihistamines
decongestants
painkillers
medications prescribed for high blood pressure and Parkinson's disease
muscle relaxants
anti-depressants and many others.
Oral Cancer/Mucosa Check
Oral cancers can affect any part of the mouth, but is most commonly found in the tongue, floor of the mouth, lips and cheeks. At every check-up, our dentists examine all parts of the mouth for signs of oral cancer and pre-cancer lesions. They will discuss any findings (or the all clear) with you, provide education, answer questions and, if needed, will refer you to the appropriate specialist. Early detection gives the best outcomes. If you have any of the following symptoms, please arrange an appointment with one of our friendly dentists:
A sore or an ulcer in the mouth that does not heal within two weeks.
A lump or thickening in the cheek
White or red patches in the mouth
Difficulty chewing or swallowing
Difficulty moving the tongue or jaw
Numbness of the tongue or other areas of the mouth