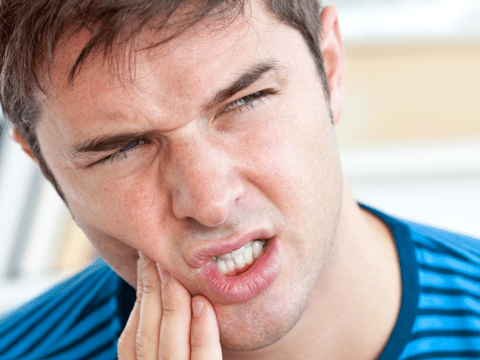 Toothaches
Toothaches can be caused by a number of things and it is best to have one of our experienced dentists perform a proper diagnosis and offer definitive treatment as soon as possible. We understand that a toothache can be extremely painful. Many people have had sleepless nights and difficulty eating because of this.
We are particularly gentle with any patient that is coming in to see us with a toothache. We know how fragile people become, how utterly tired and irritable toothaches make people feel. We can even offer our patients a long lasting anaesthetic (8 to 12 hours of numbness!) if they've been in excessive pain for a while. This will allow a patient to rest peacefully at home after the dental treatment – at no extra charge.
Toothaches can be caused from exposed root surfaces, cracked teeth, cracked fillings, tooth decay, or even colds and 'flu. Of particular concern is an abscess (infection).
Abscesses
An abscess is a collection of bacteria and dead blood cells, often forming pus. It can be very dangerous if not treated promptly. The swelling can advance rapidly and spread into other parts of the head and neck. Wherever possible, an extraction or drainage through the tooth root and disinfection of the root canal is the primary treatment of choice to control the source of the infection.
Antibiotics are supplementary to help control the infection that has spread into the bone and surrounding tissues, but they cannot penetrate to the source within the root canal and should not be relied upon for primary treatment.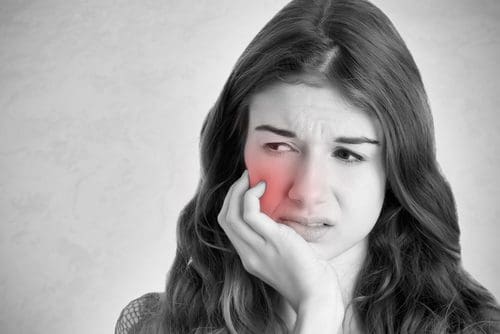 Referred pain
The pain may often feel as if it is coming from a part of the head or neck but that may not be the true source. For example, pain from bottom teeth will often feel like an ear ache. Naturally you might receive an examination by a medical doctor but they will find no sign of ear infection.
Tooth pain may be "referred" from the bottom jaw to the top jaw, from the back teeth to the front teeth, or vice versa. If you are experiencing this, you should consider making an appointment with one of our dentists to see if this is a problem with your teeth.