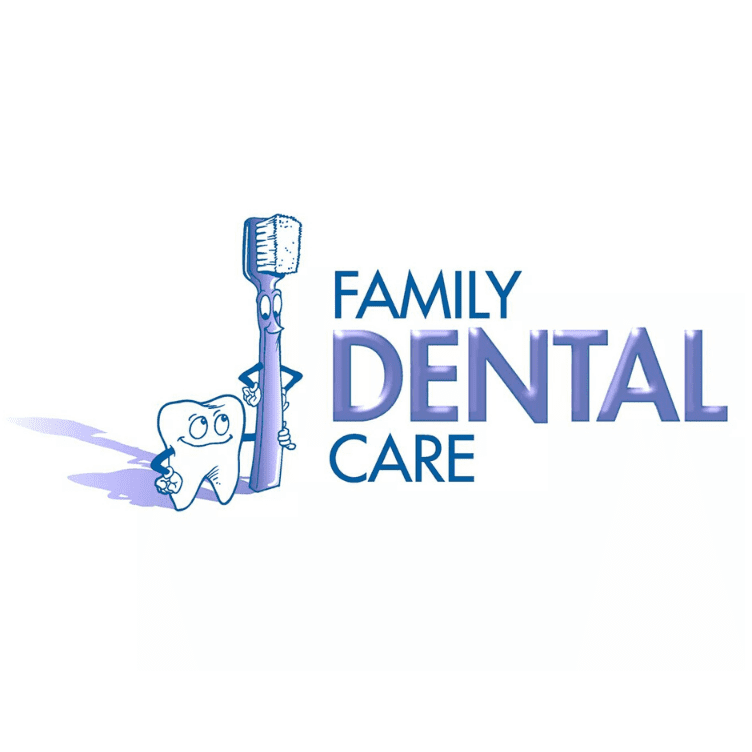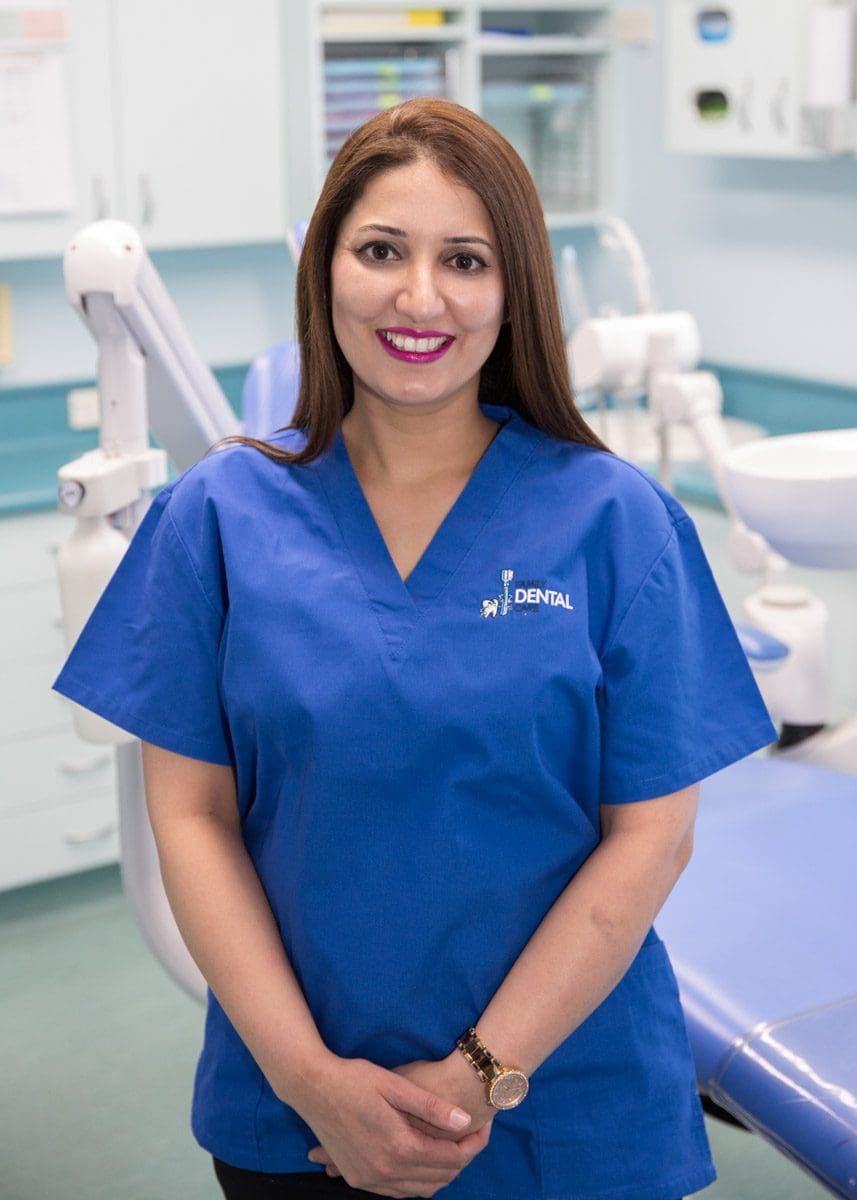 Dr Jashan Kaur
Principal Dentist
Dr Jashan Kaur is the owner and Principle dentist at Family Dental Care. She graduated with a Bachelor of Dental Surgery in 2011.
Since then, she has made quite a name for herself by expertising in various aspects of dentistry such as cosmetic dentistry, children's dentistry, orthodontics and dentures. She is an experienced general dentist and an INVISALIGN and CLEAR CORRECT provider.
She takes a lot of pride in providing quality service and treatment, as well as achieving desired results for her patients. Her good listening skills, and calm and polite nature puts patients at ease. Her strength lies in helping those who struggle with dental anxiety.
She is currently studying a course in Dental Implants, and loves learning new techniques and technology in the dental field.
She loves listening to music, making friends and trying new cuisines.
"I love meeting new people and helping them feel relaxed and cared for. I really enjoy giving my patients confidence and can't wait to start this new chapter with a wonderful team"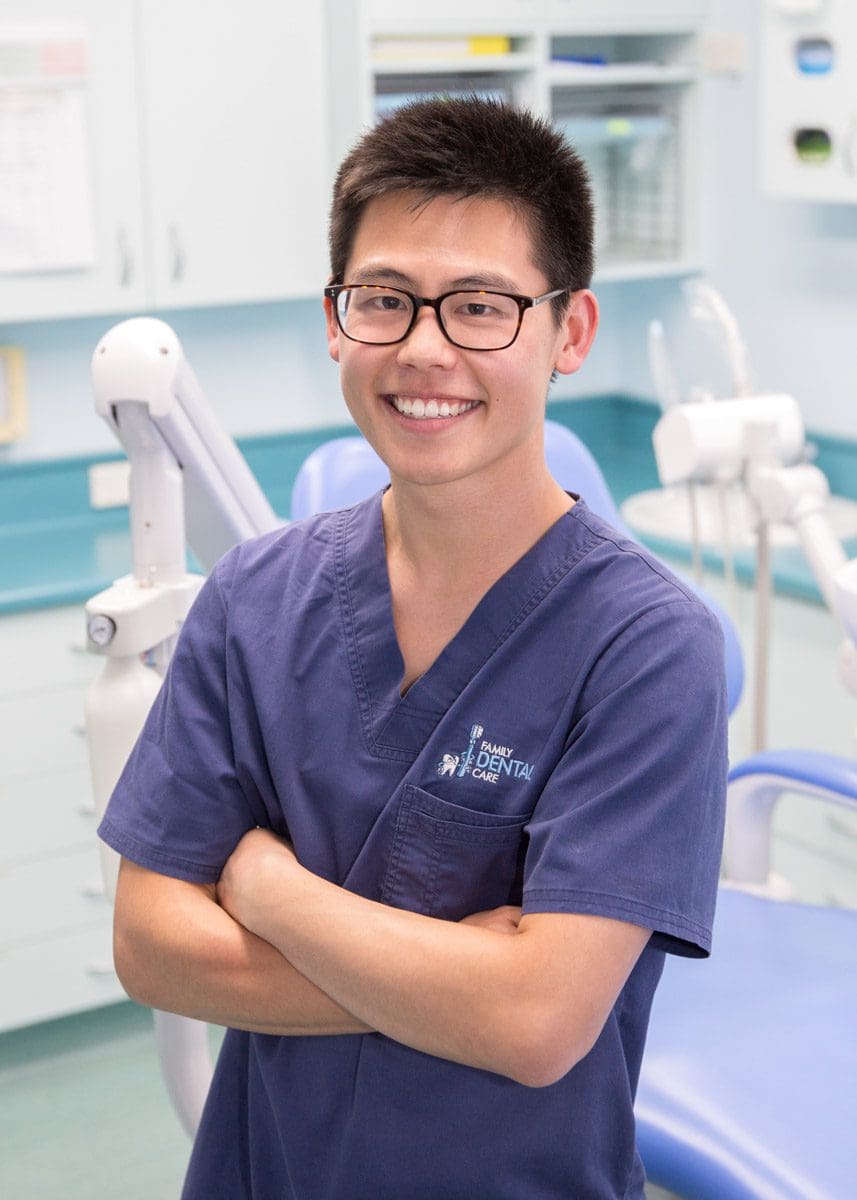 Dr Joshua Ting graduated in 2014 with a Bachelor of Dental Surgery from the University of Adelaide.
He is a very kind, calm and patient dentist who makes his clients feel at ease before, during and after treatment. He has a particular interest in caring for the dentally anxious and providing a positive experience for all patients, both young and old.
He loves to read and keeps up-to-date with all the new dental techniques and ideas as they become available.
"I love talking with my patients, and I find great joy in making them feel comfortable and cared for."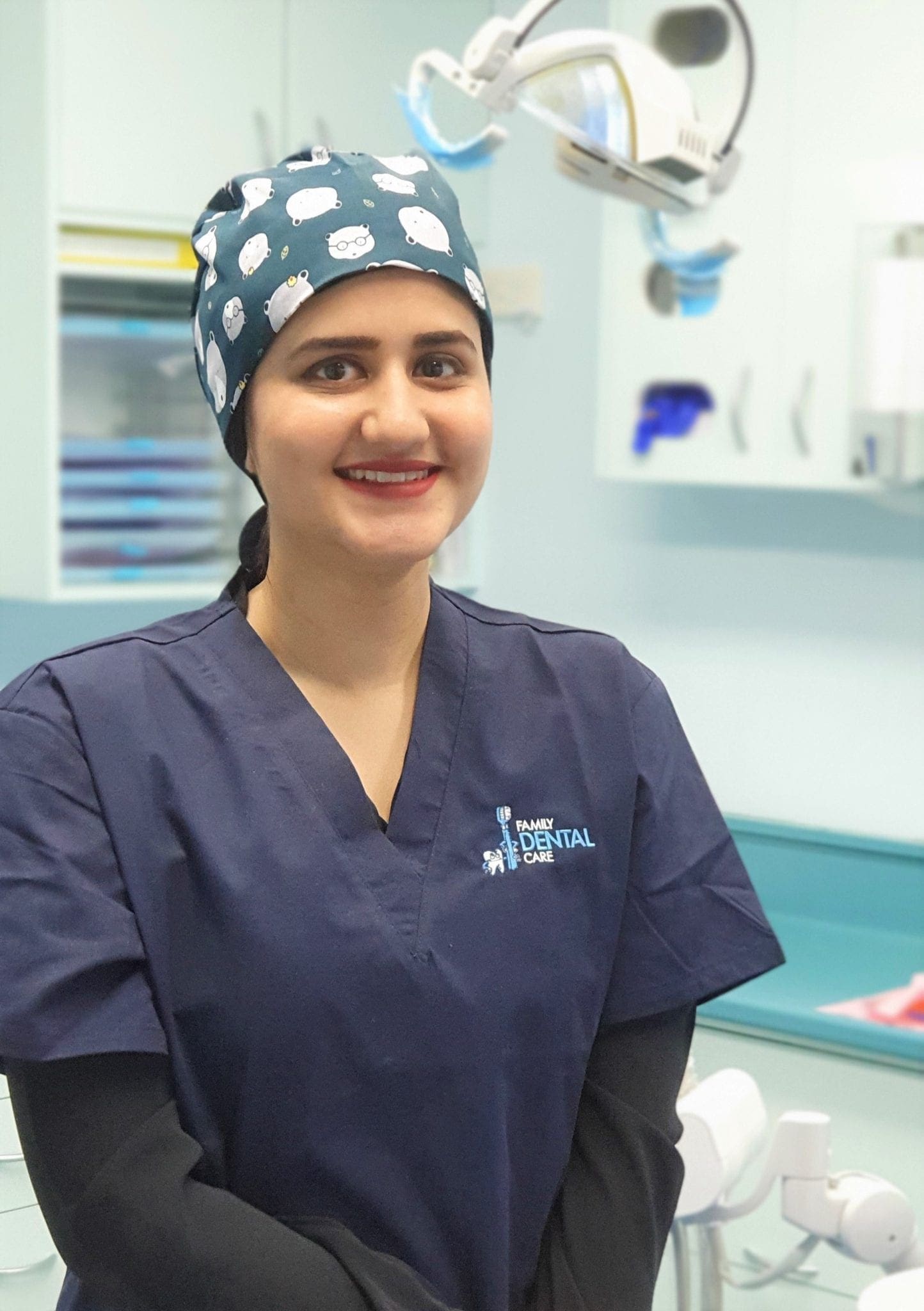 Dr Saba Tariq graduated with a Bachelor of Dental Surgery in 2012 from the Dow University of Health Sciences and then went on to complete the Australian Dental Council Examinations in 2016.
She is a lovely quiet spoken experienced general dentist with excellent communication skills and patient management. She loves building a rapport with patients of all ages and backgrounds.  She has a special interest in orthodontics and cosmetic dentistry.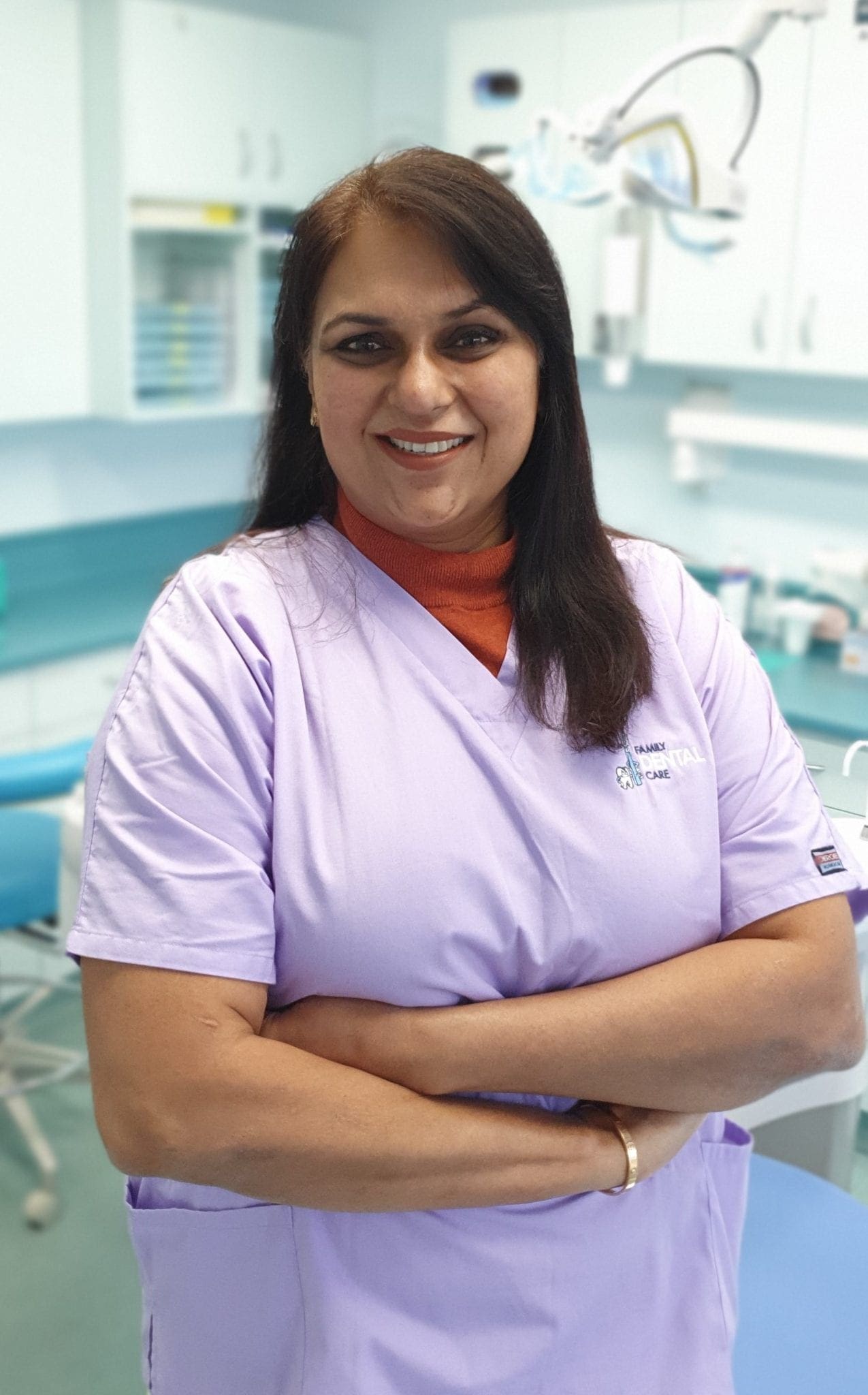 Dr Bhavna Suwase graduated in 1997 from Mumbai University and then completed the Australian Dental Council Examinations in 2007.
She speaks English, Hindi and Marathi efficiently.
Dr Suwase has a wealth of experience working as a dentist for the past 20 years. She performs all aspects of dentistry with ease, including cosmetic and esthetic dentistry. She has an ability to treat children and young ones with ease.
Her strong forte is working with the elderly and providing a wide array of restorative treatments and dentures to medically challenged patients and performing procedures on patients with complex dental issues.
She is available 2 days a week.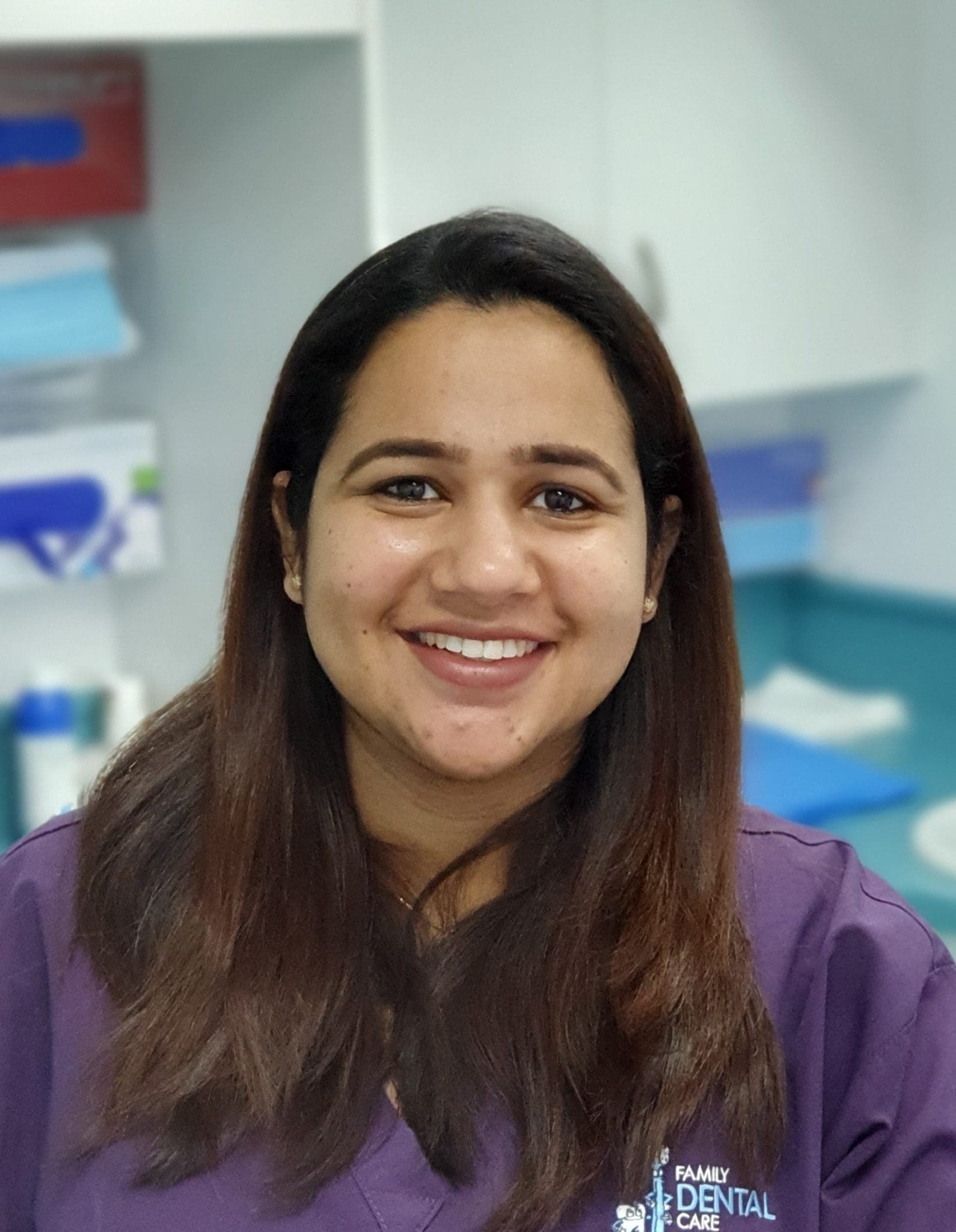 Dr Amandeep Kaur Nanra
Dentist
Dr Amandeep Kaur Nanra is our newest addition to our team of quality dentists.
Dr Nanra completed her Bachelor of Dentistry in 2012 and practised in India for 4 years before coming to Australia in 2017. She completed the Australian Dental Council examinations in 2019.
She is gentle and friendly, and loves to help patients with their dental needs.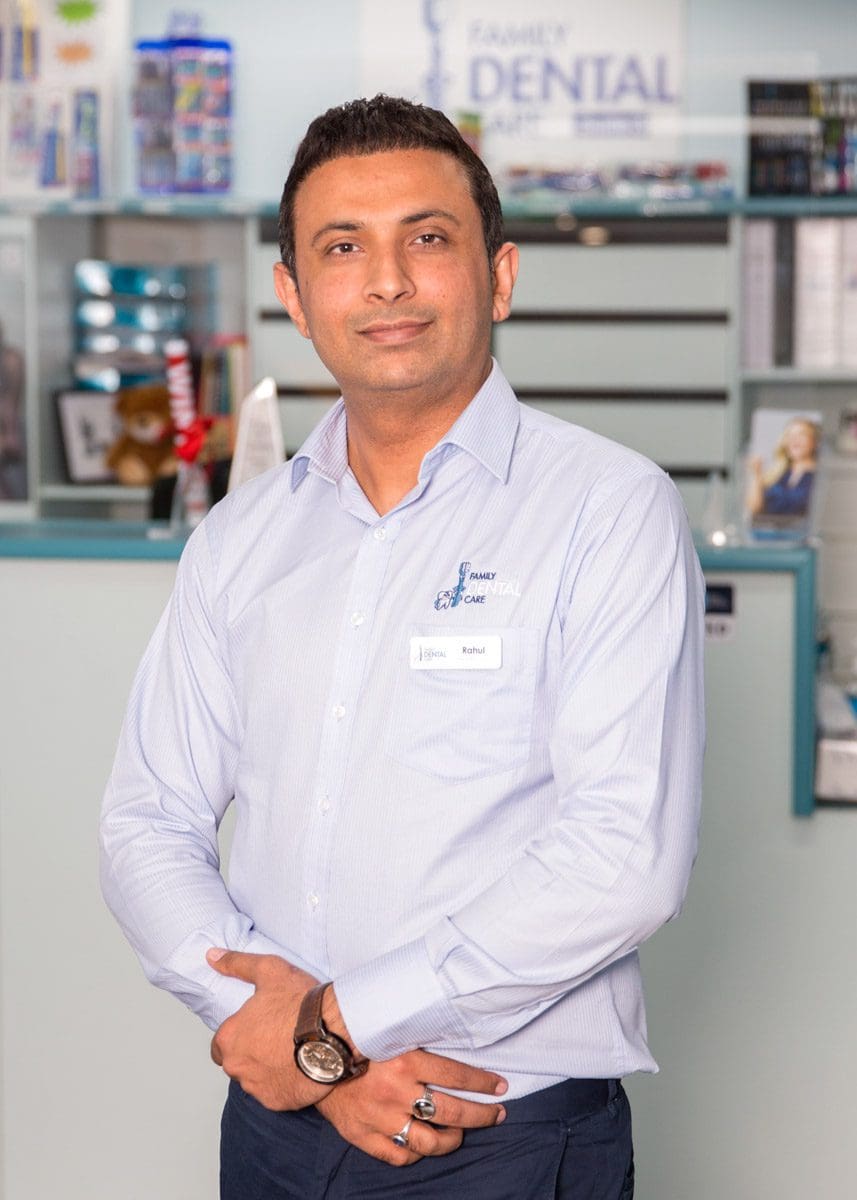 Rahul is our Operations Manager. He joined our practice in August 2020.
He organises all aspects of the business and ensures the laws and regulations are followed.
He has a Masters of Business Administration and majored in Marketing and Customer Service. He previously owned his own transport company and has worked in a few brand name companies such as DELL, Pepsi and ICICI. He loves meeting new people, as well as working in a team environment. He is also a big fan of sports.
"Customer service and patient satisfaction are my forte"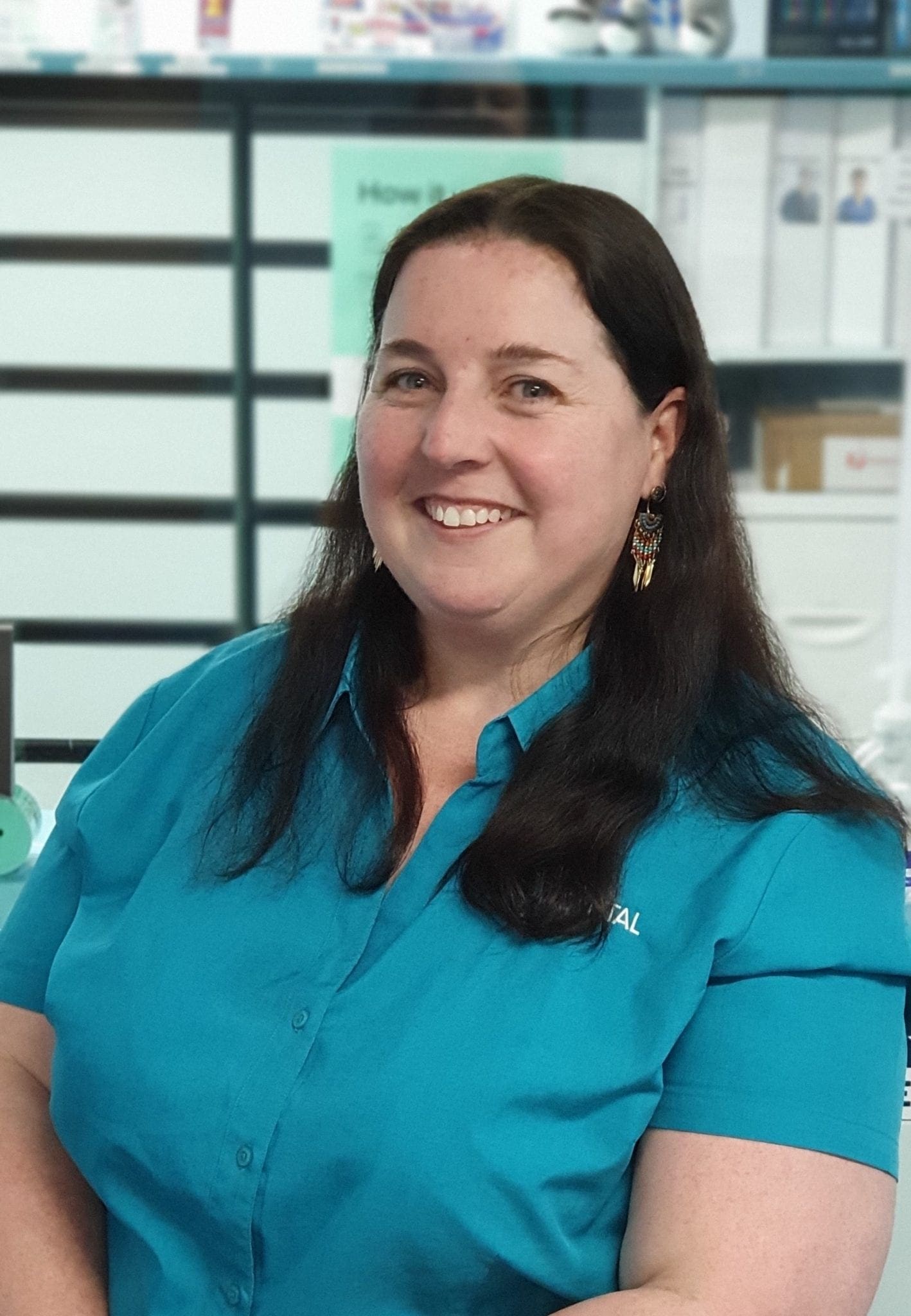 Kelly
Social Media & Concept Manager/PR/Receptionist
With over 26 years of experience, Kelly first started dental assisting in 1996 with Dr Matthew White. From 1999-2017 she became our full time receptionist. While she still is our part-time receptionist, since 2018 her main role is our Social Media and Concept Manager.
Kelly has a phenomenal memory when it comes to remembering patients and their families. She has a happy, bubbly personality and is always ready to laugh and smile. Kelly enjoys everything about her job, especially catching up with our patients.
"I look forward to coming to work each day and helping people feel welcomed and relaxed!"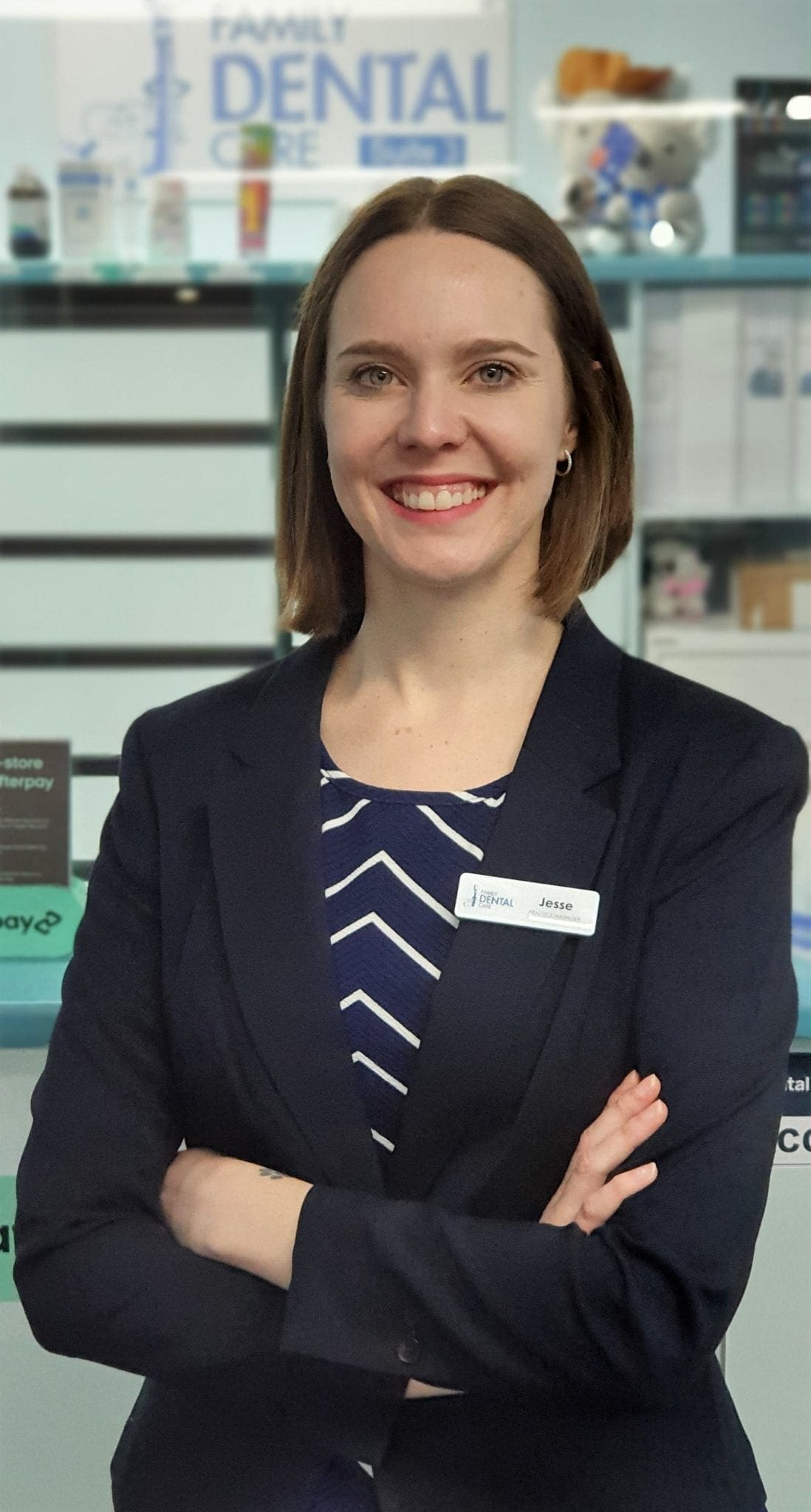 Meet our lovely Practice Manager, Jesse. She is our "Ellyse Perry" because she is an all rounder here at Family Dental Care.
Jesse is a Certified Dental Assistant, Receptionist and Steri-Bay Assistant with 13 years experience.
She has been our Tooth Fairy for 10 years, bringing magic into the lives of children in our community. She is sometimes our handyman too. No wonder she is our Practice Manager.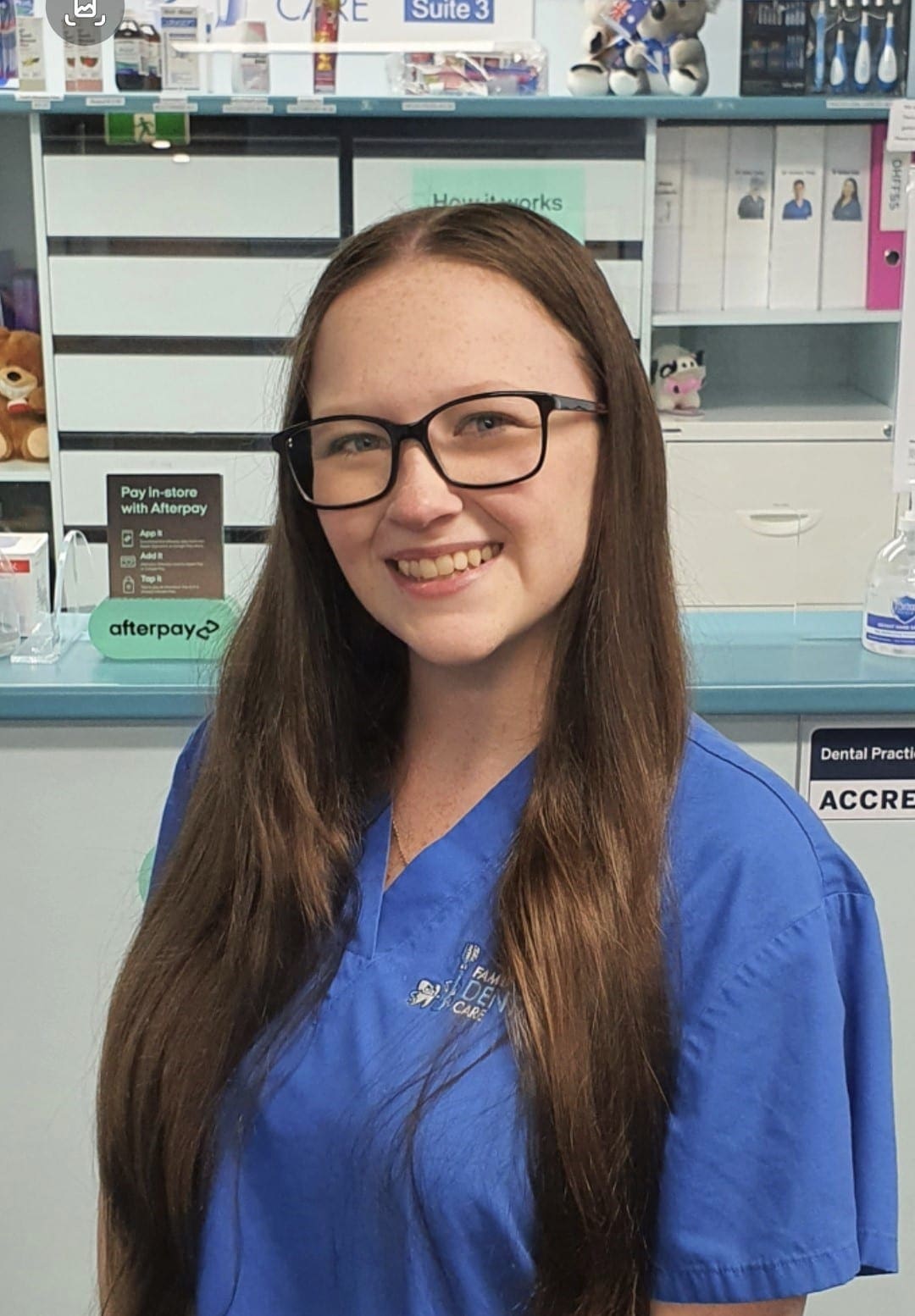 Melinda (Mel)
Dental Assistant
Melinda (Mel) joined our team in January 2020. She is a gentle, caring and kind person who is dedicated in her role as dental assistant. She has quickly become a favourite with our patients, especially with nervous adults and young children.
"I want to sincerely thank our patients for all the positive encouragement they have given to me. I get such personal satisfaction from helping them and it has become my favourite part of dental assisting"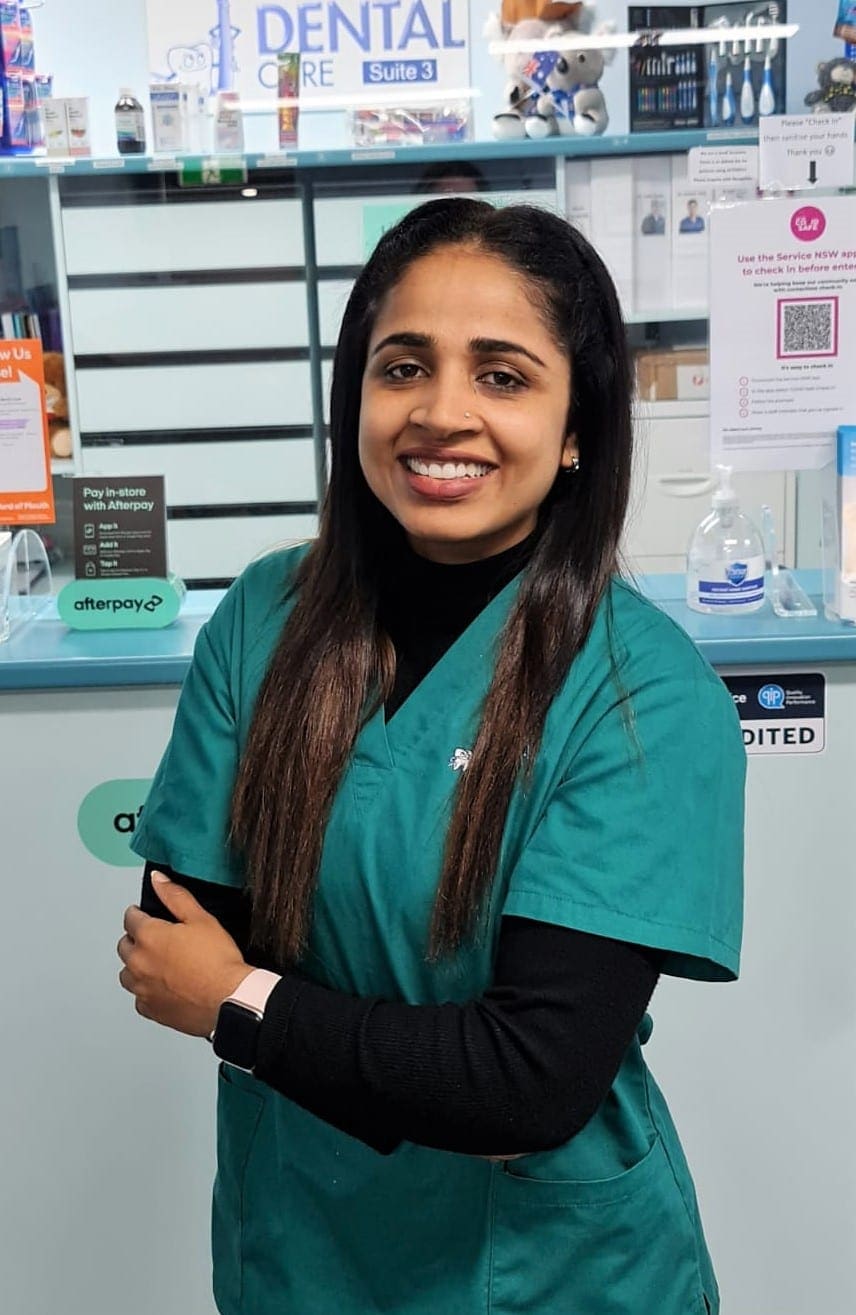 Hansneet (Honey)
Dental Assistant
Hansneet (Honey) joined our team in December 2020.
She completed her certification in Dentistry in India in 2014, but she has preferred the role of dental assisting since moving to Australia. She has 2 years experience as a dentist, and 4 years experience as a dental assistant.
She is hardworking and helpful, and is a lovely, happy addition to our team.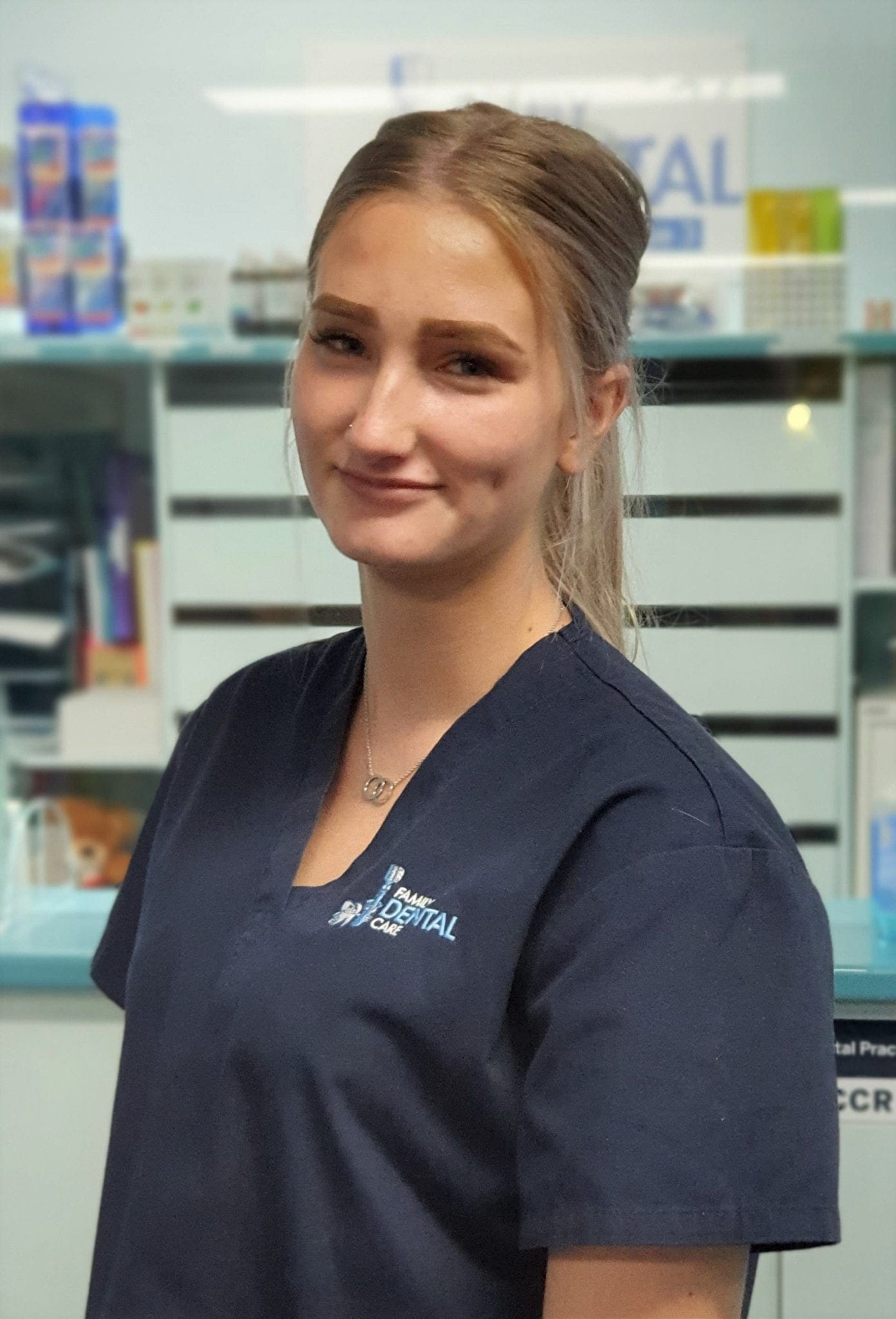 Brittany
Dental Assistant
Brittany joined our team in March 2021. She has exceptional talent when it comes to Dental Assisting. She is great with children and has a positive attitude towards her role as a Dental Assistant. In the short time she has been with us, she has become a proficient and integral part of our team.
She is currently studying for her Certificate III in Dental Assisting through TAFE online.
Brittany represented Australia in Karate.