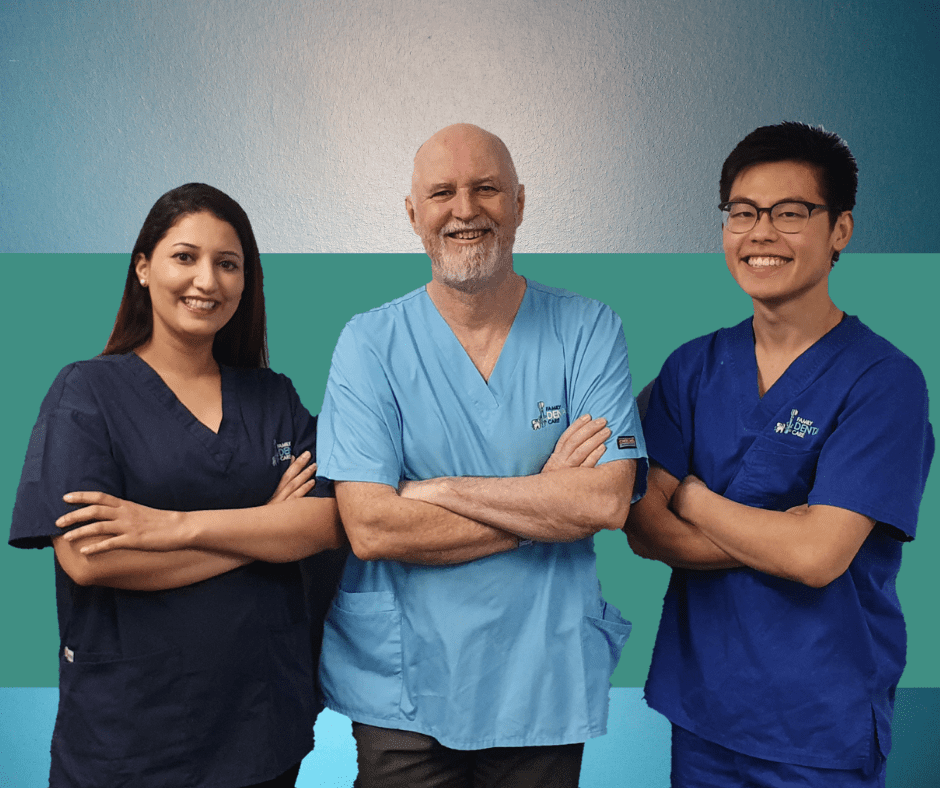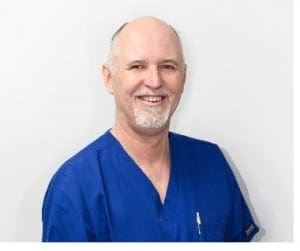 Dr Matthew White
Principal Dentist
Dr Matthew White graduated with a Bachelor of Dental Surgery in 1983 from the University of Sydney. He sold his first practice in Wetherill Park and bought his second practice in a small Campbelltown dental surgery in 1993. Dr White has a current senior first aid/medical emergencies certificate and regularly refreshes his knowledge with a variety of dental courses including forensics. In 2012-2013 he became a peer reviewer for the NSW Dental Board (now called AHPRA). He lives in Campbelltown with his wife and children. Dr White also finds time to participates in Dental Health Week and Dental Rescue Day – all helping local people in need. Each Wednesday, he now tutors undergraduate dental students at Sydney Dental Hospital.
"Dentistry has changed so much over the years and I've gained lots of techniques that really make the patient experience comfortable. I also really enjoy having the time to catch up with my patients when they visit me"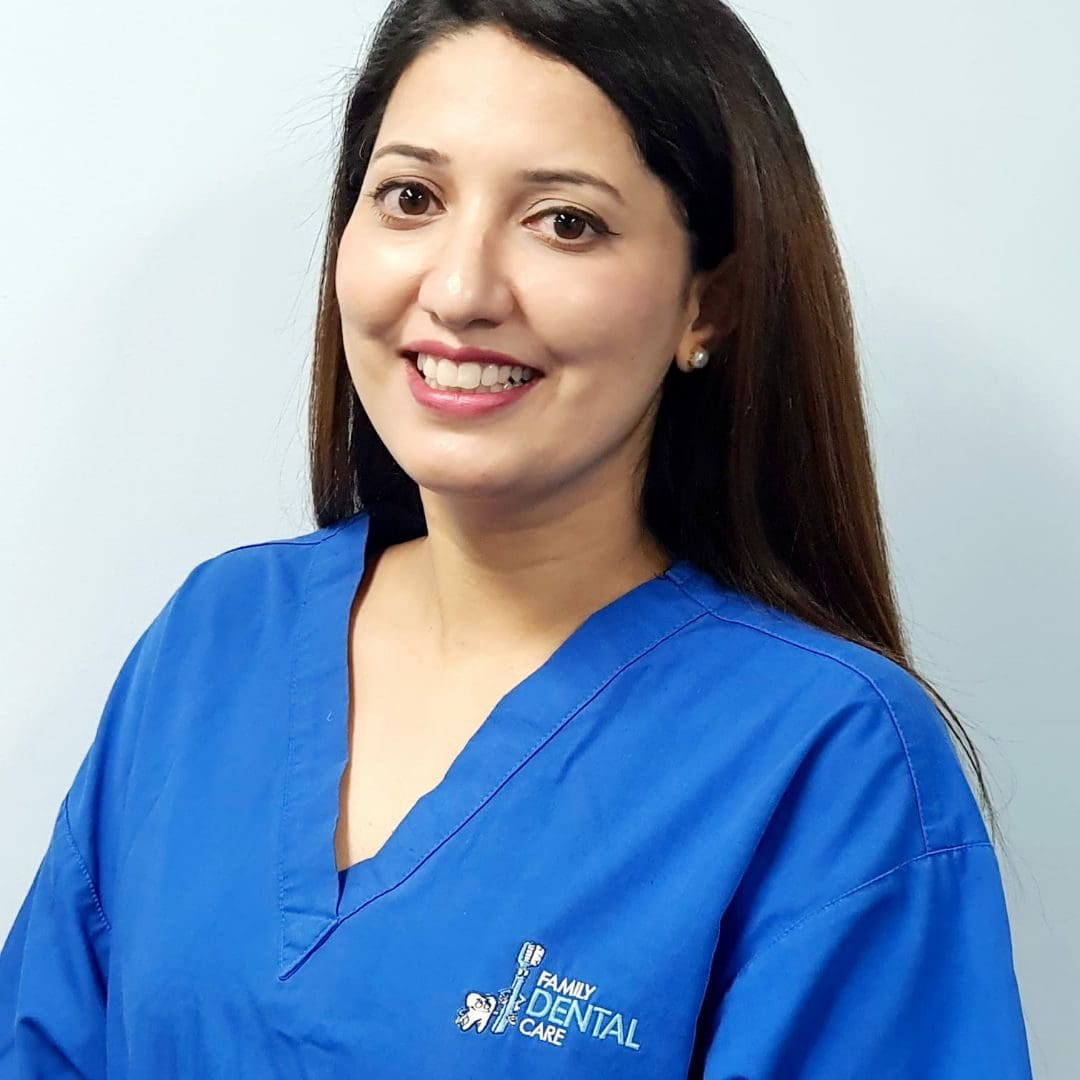 Dr Jashan Kaur
Principal Dentist
Dr Jashan Kaur graduated with a Bachelor of Dental Surgery in 2011 from the Baba Farid University and then went on to the Australian Dental Council Examinations in 2016.
She is an experienced general dentist and an INVISALIGN and CLEAR CORRECT provider. She has a special interest in cosmetic dentistry and children's dentistry. Dr Kaur has a very gentle, patient, kind and calm nature that we know all our patients will love.
Dr Kaur is a welcome addition to the Family Dental Care team
"I love meeting new people and helping them feel relaxed and cared for. I really enjoy giving my patients confidence and can't wait to start this new chapter with a wonderful team"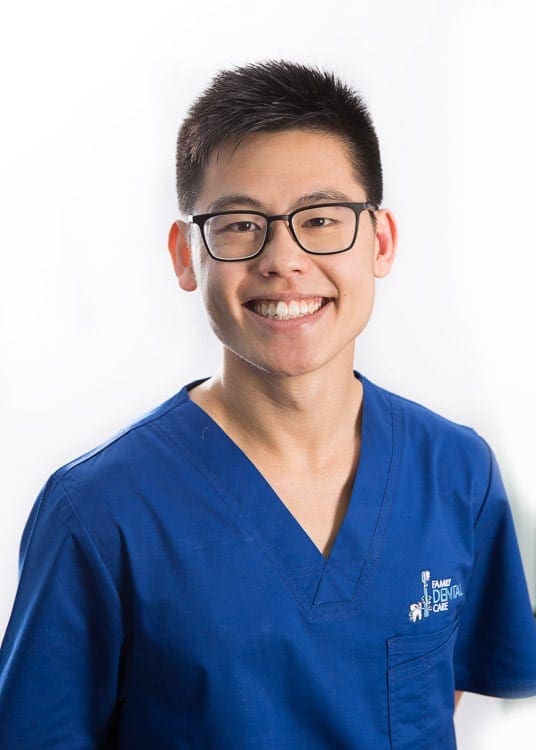 Dr Joshua Ting graduated in 2014 with a Bachelor of Dental Surgery from the University of Adelaide. He has a particular interest in caring for the dentally anxious and providing a positive experience for all patients, both young and old.
"I love talking with my patients, and I find great joy in making them feel comfortable and cared for."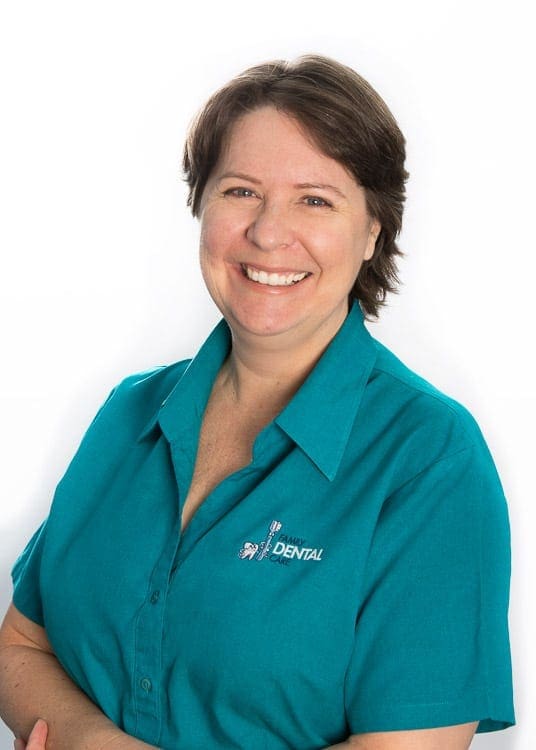 Jody first started dental assisting in 1988. She is a trained secretary and in 2003 earned the Certificate III in dental assisting. She won the Marie Wells prize for infection control and become National Dux. In 2007 she completed the Smiles for Life Programme at the Westmead Centre for Oral Health, Special Care Unit. She is trained in WHS and has a certificate in small business, dental assistant level & dentist level forensics and first aid.
Jody organises all aspects of the business and ensures the laws and regulations are followed. She has worked tirelessly to improve the surgery and keep up with technology. She ensures those with a disability or that have a dental phobia have a place they feel cares for them. Her team are kind, gentle and giving.
"We have a happy and thriving workplace that considers the needs of the community. I have helped to create a welcoming and caring practice for both patients and staff and have guided the team to achieve the highest clinical standards and infection control possible. Also, we share lots of laughter with our patients. When I think about it, laughing with the dentist/assistant; doesn't that say a lot about how our patients feel"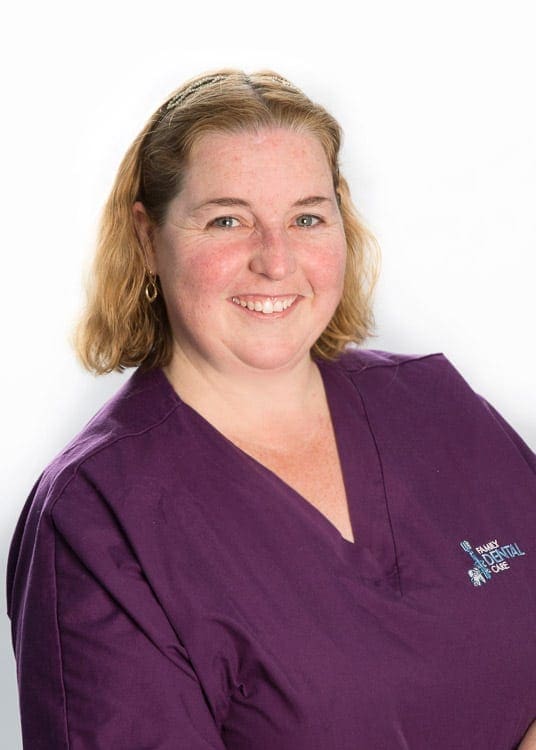 Kelly
Social Media & Concept Manager/Receptionist
Kelly first started dental assisting in 1996 and from 1999 she became our full time receptionist. While she still is our Saturday receptionist, since 2018 her main role is our Social Media and Concept Manager.
She completed the course in dental assistant forensic dentistry in 2003 and again in 2015 and holds a current first aid certificate. Kelly has a phenomenal memory when it comes to remembering patients and their families. She has a happy, bubbly personality and is always ready to laugh and smile. Kelly enjoys everything about her job, especially catching up with our patients.
"I look forward to coming to work each day and helping people feel welcomed and relaxed!"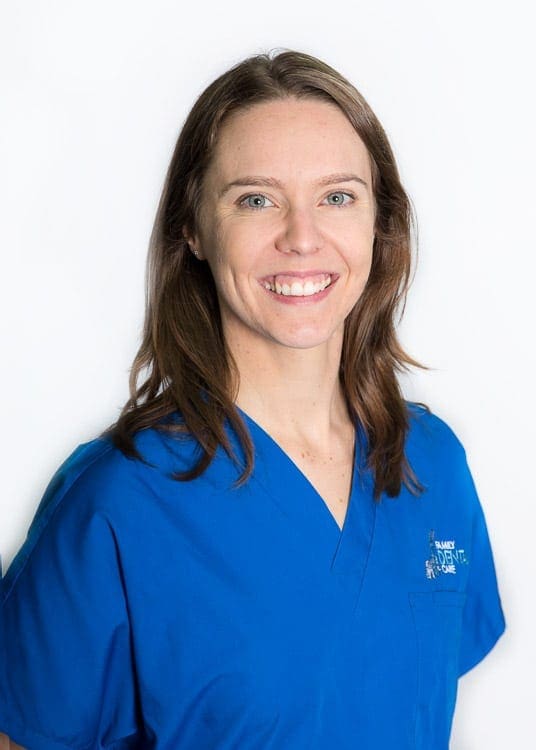 Jesse
Dental Assistant / Assistant Practice Manager
Jesse first started working with us in 2008 as our assistant practice manager. She received her Certificate III in dental assisting in 2010. She completed the course in dental assistant forensic dentistry 2015 and holds a current first aid certificate. Jesse is absolutely indispensable to the business side of the practice.
Jesse is also our tooth fairy helper. She is gentle and softly spoken and cares a lot about our patients. She helped create our personalised Tooth Fairy Letters for our younger patients and makes special visits to the surgery as the Tooth Fairy. Mums and Dads can find out when she will be visiting through our Facebook page, usually a week or two before she arrives.
"I like people to feel happy and comfortable when they visit our practice. It is especially wonderful that I am lucky enough to be involved in bringing magic into children's lives as the Tooth Fairy!"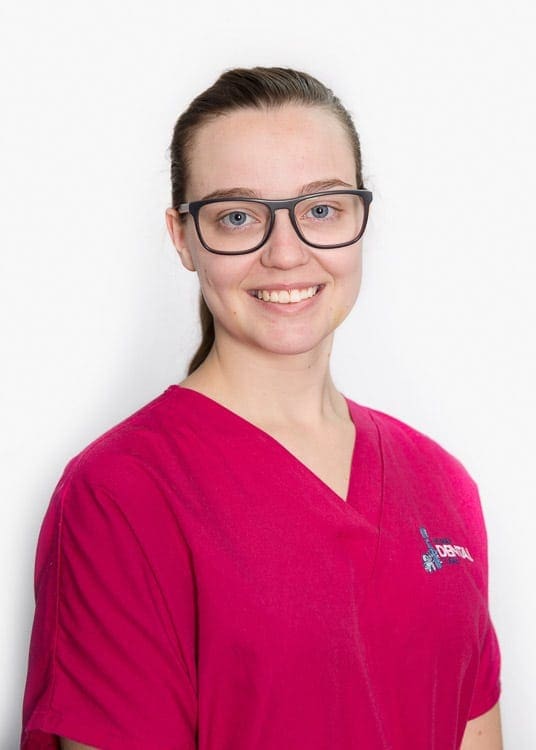 Louise started working with Family Dental Care in November 2015. She is reliable, hard working, has a great memory and has taken to dental assisting very naturally. She holds a current first aid certificate and has had formal training in child care. Louise completed her Certificate III in Dental Assisting in April 2019.
"There is so much to learn in this industry, and I really like it. It's a responsible job and it feels so good to part of a team that looks after me and to be around patients that welcome and encourage me."
Naomi is our Full-Time Receptionist. She is very easy to get along with and is always happy to greet you when you call. Her welcoming smile and happy personality will put you ease at the front desk. She is also a very sympathetic and understanding person. She first began her career in the Dental Industry in 2013 as a Dental Assistant. She has successfully completed her Certificate IV in Business Administration. She is also a qualified Assistant in Nursing (AIN) and dedicated herself for 15 years' working in nursing homes, caring for the elderly.
"I thrive off knowing I have done all I can to help people the best I can" and "I am so thrilled to be a part of the "Family Dental Care Team" and am looking forward to meeting all of our valued patients"
Hanna joined our team in January 2020. Her main focus at the moment is working in our SteriBay room, making sure all of our equipment is sterilized, tracked and stored safely. She is a hard worker and she is looking forward to becoming a chairside assistant in the near future.
"I would like to be a dental assistant because the role is very rewarding and achievable. But most of all I would like to learn new skills and make every patient feel comfortable and welcome"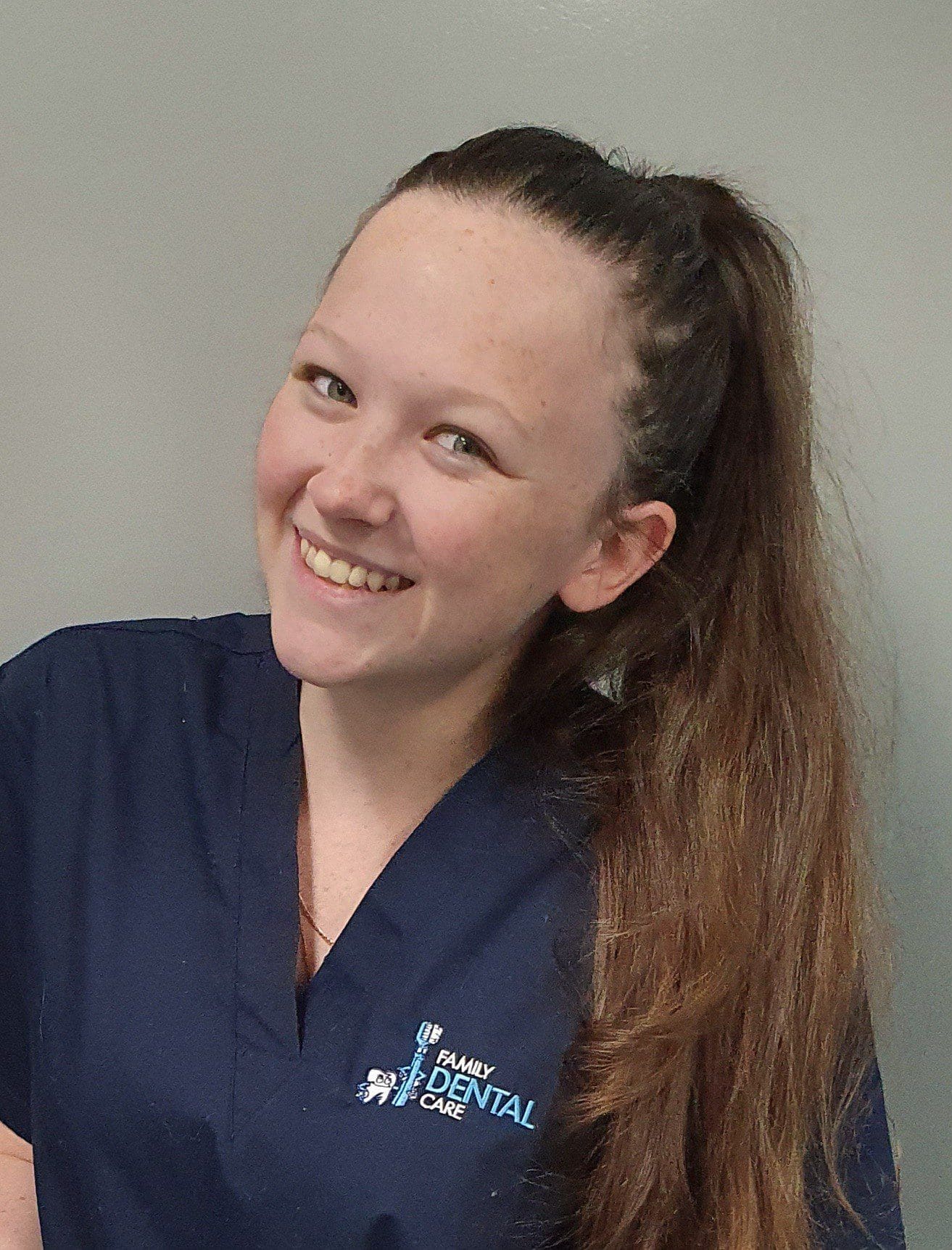 Melinda (Mel)
Dental Assistant
Melinda (Mel) joined our team in January 2020. She is a gentle, caring and kind person who is dedicated in her role as dental assistant. She has quickly become a favourite with our patients, especially with nervous adults and young children.
"I want to sincerely thank our patients for all the positive encouragement they have given to me. I get such personal satisfaction from helping them and it has become my favourite part of dental assisting"