Sterilisation – What is it?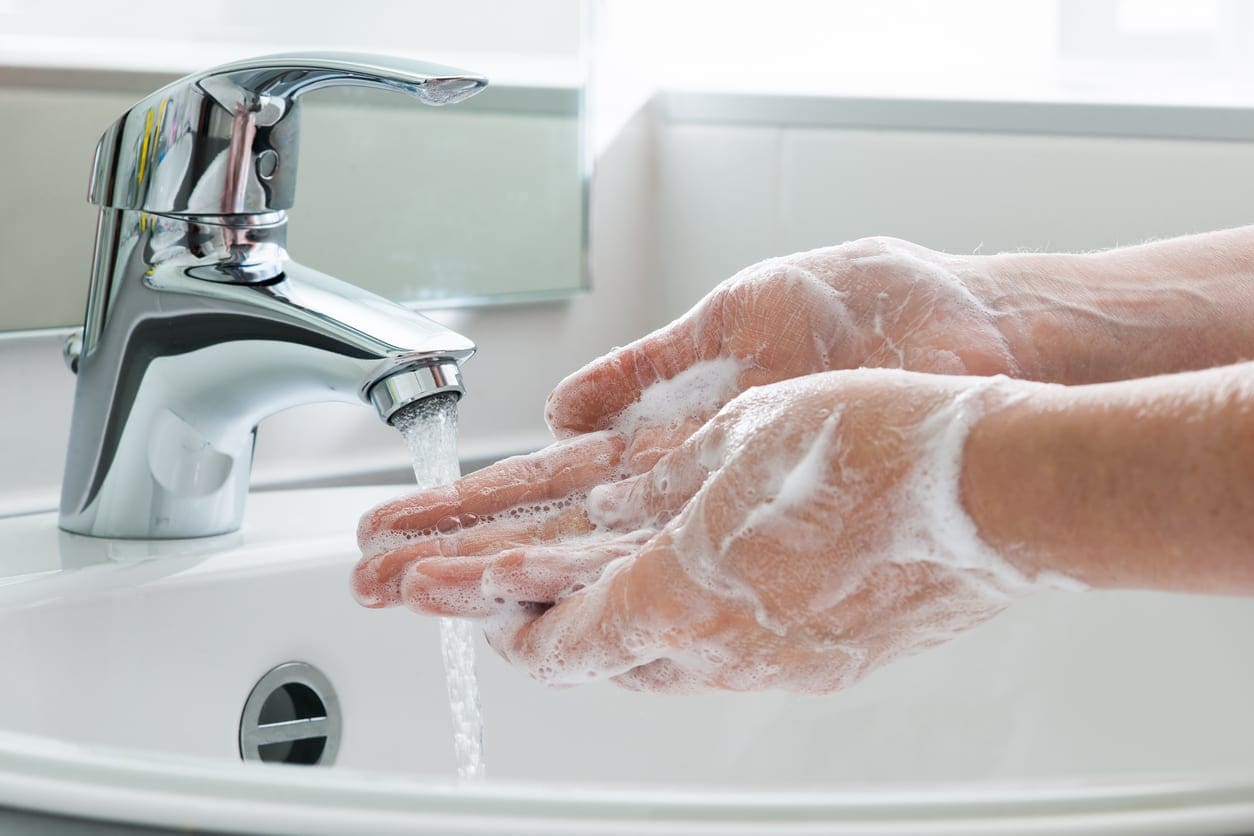 Sterilisation – What is it?
Sterilisation – What is it?
Sterilisation means that all bacteria, viruses, fungi, and spores are totally destroyed. In the dental setting the dentist uses mouth mirrors, tweezers and many other instruments. These pieces of equipment must be sterile at the time of use and to do that we have a complex and effective system in place. We use a steriliser or more accurately, an autoclave, to do this. All items removed from the autoclave after the cycle finishes, have become sterile and ready for patient use.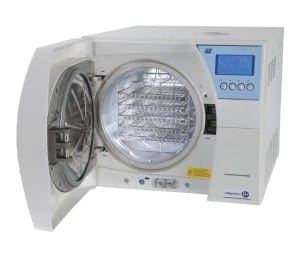 Infection Control
Infection control in our surgery is not a secret that's kept from you. You should know what we do, so you can feel reassured. Ask a staff member to show you our sterilisation records or if you prefer we can take you on a tour of our steri bay and see what we do to keep you safe. We follow the Australian & NZ Standards 4815, the 4187 Standards and the ADA Guidelines for Infection Control amongst others.
All sterilisation costs are factored into the cost of your treatment.
Monitoring Sterilisation
Sterilisation of dental equipment (eg instruments) is critical to ensure our patients are not put at risk of having diseases passed from patient to patient. In order to prevent this and protect our patients, we have an infection control program that monitors every single stage of the process. Instruments are rinsed, put through a sophisticated cleaner & disinfector called a Tethys. The instruments are then closely inspected and bagged ready for sterilisation. The handpieces (drills) are disinfected, inspected, put through the iCare, dried and bagged ready for sterilisation. At Family Dental Care, we use a Mocom Millennium B+ Autoclave to sterilise our equipment. The steriliser is maintained by a technician every 6 months, a validation is done annually. It is tested every morning and challenged throughout the day to ensure it is functioning perfectly.
We are proud to say that doing this will immediately detect any sterilisation failure, before it is released for patient use so you can be definitely reassured.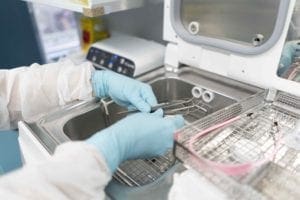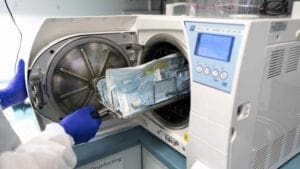 How do we make sure the handpieces are clean inside?
After use, each and every handpiece (drill) is purged by placing it into the iCare, pictured below. This is a machine that cleans the inside and oils the internal metal parts that cannot be reached any other way. This process ensures it is thoroughly clean inside before being sterilised for your safety.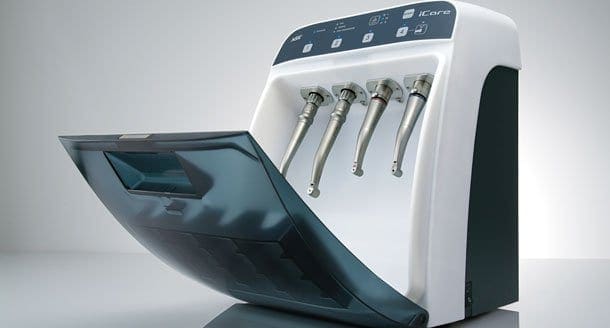 Our infection control program is successful because of:
a facility wide application

a comprehensive management program

a total organisational commitment

ongoing assessment and

regular evaluation of effectiveness.
How do we know its sterile?
We rigorously challenge the sterilisation processes and the following information is just some of our ways to know that the equipment we use is sterile:
The Vacuum Leak Test
The Vacuum Leak Test is used to determine the air-tight integrity of the autoclave's chamber and plumbing system. A typical Vacuum Leak Test Cycle will consist of three vacuum/pressure pulses followed by a 15 minute dwell period at deep vacuum. This test is done first thing every morning and must pass before going on to the next test.
Bowie Dick Test (Green Card T-Level 2 Indicator)
Apart from physical checks on the autoclave during each cycle, a Green Card T (Level 2 Indicator) is used for routine monitoring in the morning tests. It tests for insufficient air removal, leakages and that non-condensable gases have been removed correctly.  The Bowie Dick test is designed to monitor steam penetration at the most difficult positions inside the steriliser – really challenging it to pass.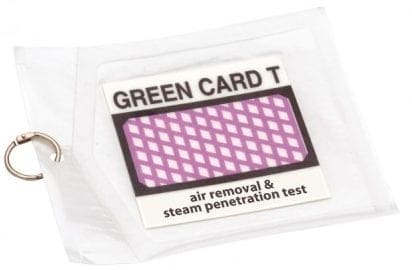 Physical Indicators
These are the printouts, lights, gauges etc that are part of the sterilising equipment. These indicators tell you whether the machine has functioned. The functions are monitored at the beginning of every cycle to ensure all is working correctly.
Self-sealing pouches (Class 1 Chemical Indicator)
We place dental equipment inside self-sealing pouches/bags. The Class 1 Chemical Indicator will change colour to demonstrate it has been exposed to the sterilisation process. It must change colour to pass. After being placed in the steriliser and having gone through a sterilisation cycle, everything inside the pouch will remain sealed and sterile, until ready for use.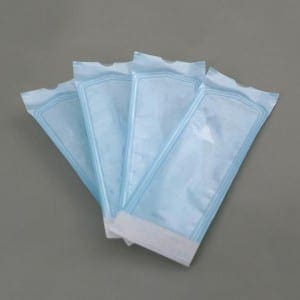 Chemical indicator (Titems Diagnostic Emulator-Level 6 Indicator)
This indicator is used in every load that goes in the autoclave. It provides an easily identifiable visual confirmation of correct sterilisation conditions within the steriliser chamber. It measures temperature, time and the presence of steam and only when all critical Sterilization Parameters (Time/Steam/Temperature) have been achieved, will the indicator turn from purple to green. The Titems must become green to pass.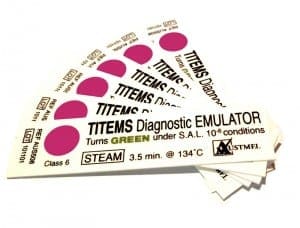 Validation
A validation is completed annually on the steriliser by a qualified technician. The validation checks that the steriliser is working correctly inside the chamber for the entire cycle. It must be passed by the technician to allow us to continue using it. The technician also changes the filter and does other basic maintenance. After this is finished, we ensure that the biological tests are performed.
Biological indicators
These indicators test all the variables of the sterilisation process and can show whether or not the conditions were sufficient to achieve sterilisation. These indicators contain live resistant spores. When these spores are killed it is safe to assume that other organisms in the load were also killed. The biological test is performed after the validation, for three cycles, one after the other, in a row. The spores are then incubated, as well as a control spore. The control spore will thrive and change colour, and the processed spores will not, indicating effective sterilisation. Only then will the biological test indicate it has passed.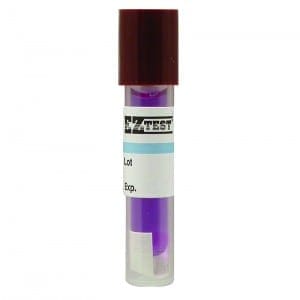 Sterilisation records
With each sterilising cycle, the dental assistant must document and observe all results and the information is then recorded into the equipment testing folder before it is allowed to be released for patient use. Information includes the date, cycle number, printout for that cycle, the results and a signature are all placed in the daily equipment testing results folder.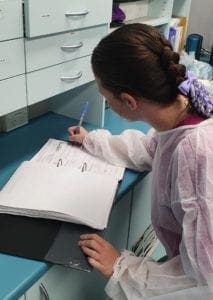 Batch Control Indentification (BCI)
In order to ensure dental equipment is sterile at the point of use, we must track and document the entire process. This is done for medico-legal reasons & to ensure the process is consistently aseptic (stored and touched in such a way that does not become contaminated). We place a bar code on each pouch and it is then scanned into our computer system. When the pouch is opened, it is then scanned into the patient's records. Therefore, we have been able to track equipment from the time it is sterile to the time it is opened for use.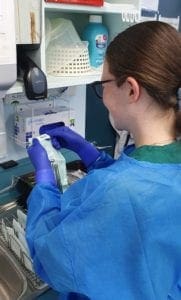 Other things we do to ensure effective infection control at Family Dental Care:
Damp dusting morning and night to remove airborne pathogens (disease causing microorganisms) that settle on surfaces.

Flush the suction systems at the end of each day.

Glove changes occur regularly during treatment so the dentist and assistant only touch the environment in the treatment room with clean gloves, therefore avoiding cross contamination. Also, hand washing by dentist and assistant is done before and after seeing each patient.

Single patient use for endodontic files. We only use endodontic (root canal therapy) files for a single patient. They are NEVER reused. At the end of treatment, they are disposed of.

Barrier wraps are on all surfaces the dentist or dental assistant touches. At the end of treatment, they are removed and disposed of.

Colour coding for clean and contaminated sections in steri bay. This allows clear visual communication for all staff therefore avoiding cross contamination.

Our environmental cleaners are trained in infection control so we have a consistent, organisation wide, effective, infection control system in place.