The Tooth Fairy flew in for a visit to see our lovely patients on the 19th April 2017. She is a fantastic visitor to our surgery, always smiling and helpful.  She took time out of her busy schedule of collecting teeth, to visit some of her favourite little people.
While she was here, she also popped into DSA in Campbelltown to visit with the staff and students. We provided oral care packs for all their members to encourage good oral hygiene.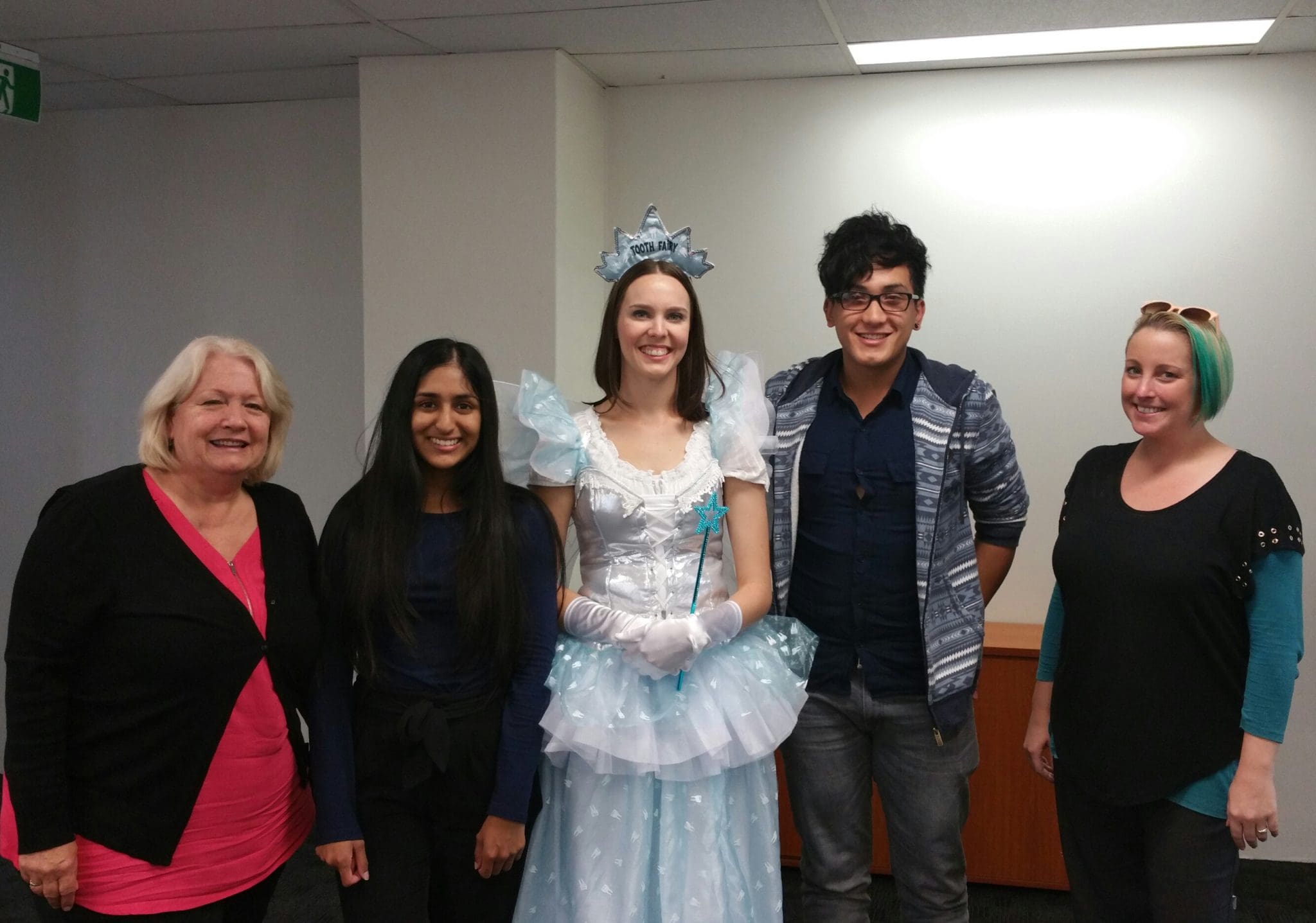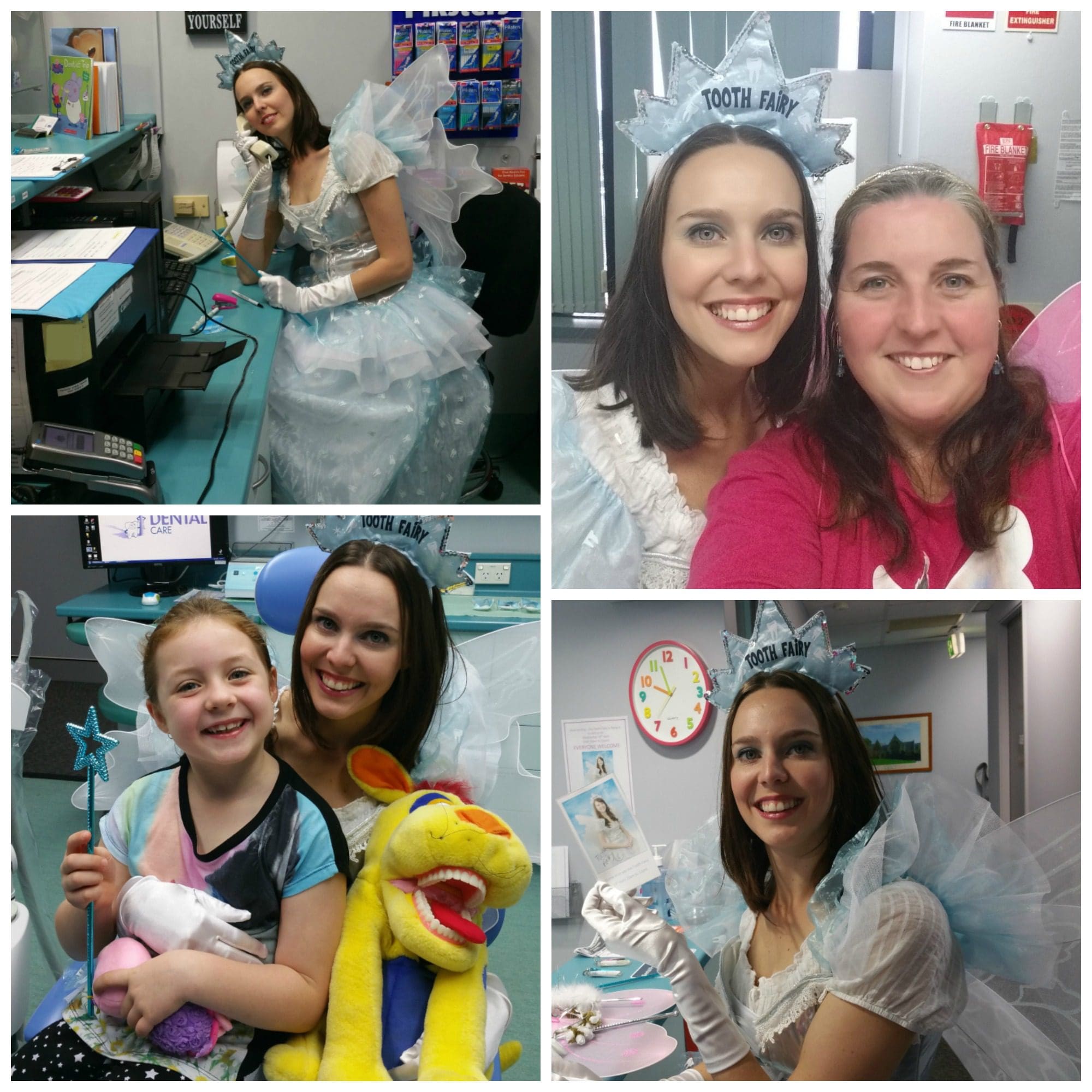 The Tooth Fairy and Kelly had so much fun taking photos and seeing everyone. Reilleigh loved being a special helper for the day!! Does anyone want an autograph from the Tooth Fairy?