Before and After photo page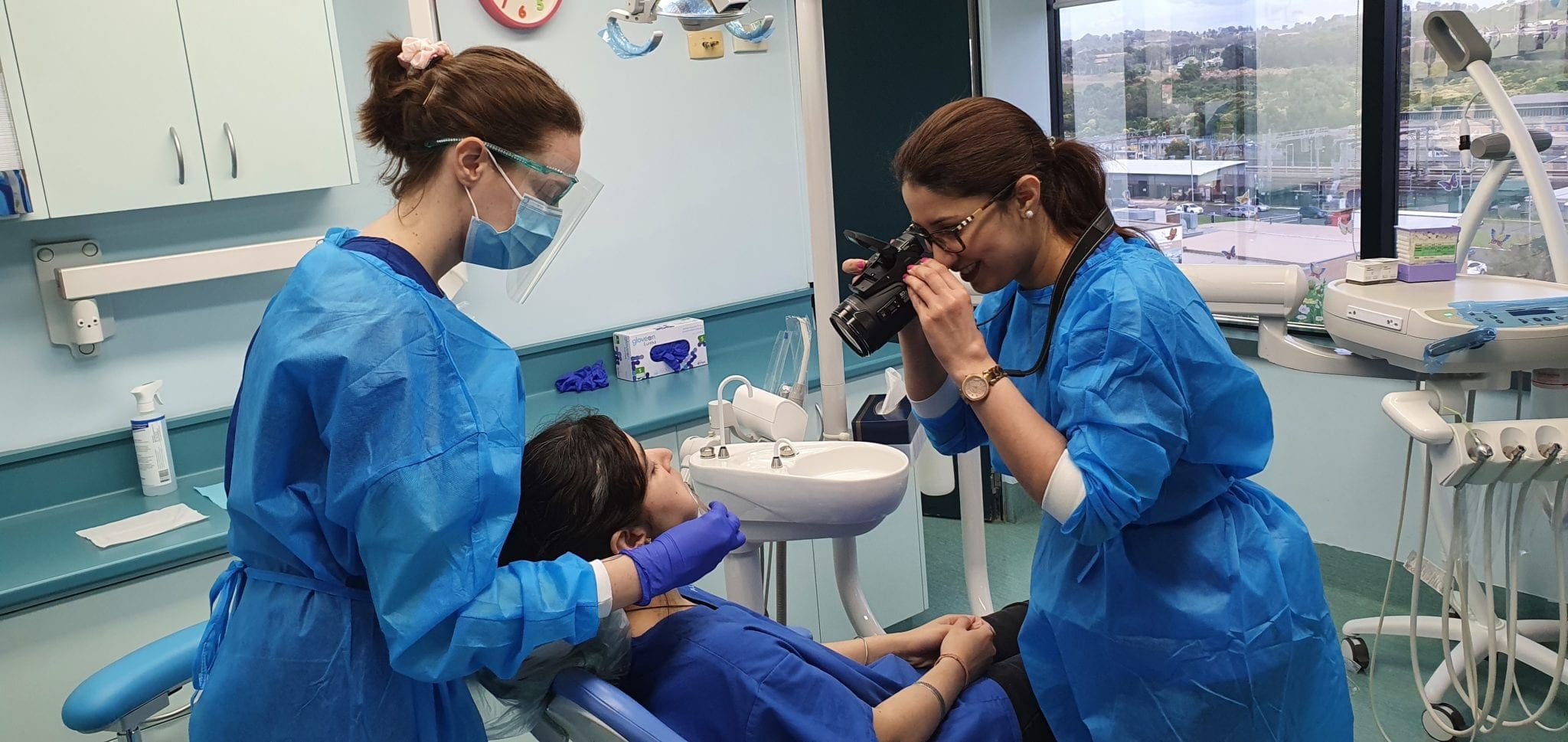 Before and After photo page
Welcome to our Smile Gallery 🙂
We would like to share with you some before and after pictures of dental procedures that can help you achieve a healthy smile. From Invisalign, Zoom! Whitening Bleaching, and composite veneers, all the way through to dentures. Family Dental Care has a variety of options available to suit your dental needs.
All dental work shown here was provided by Dr Jashandeep Kaur.
Contact us to schedule your personal dental assessment to see what we can do to improve your smile and boost your self-confidence!
We are here to help you!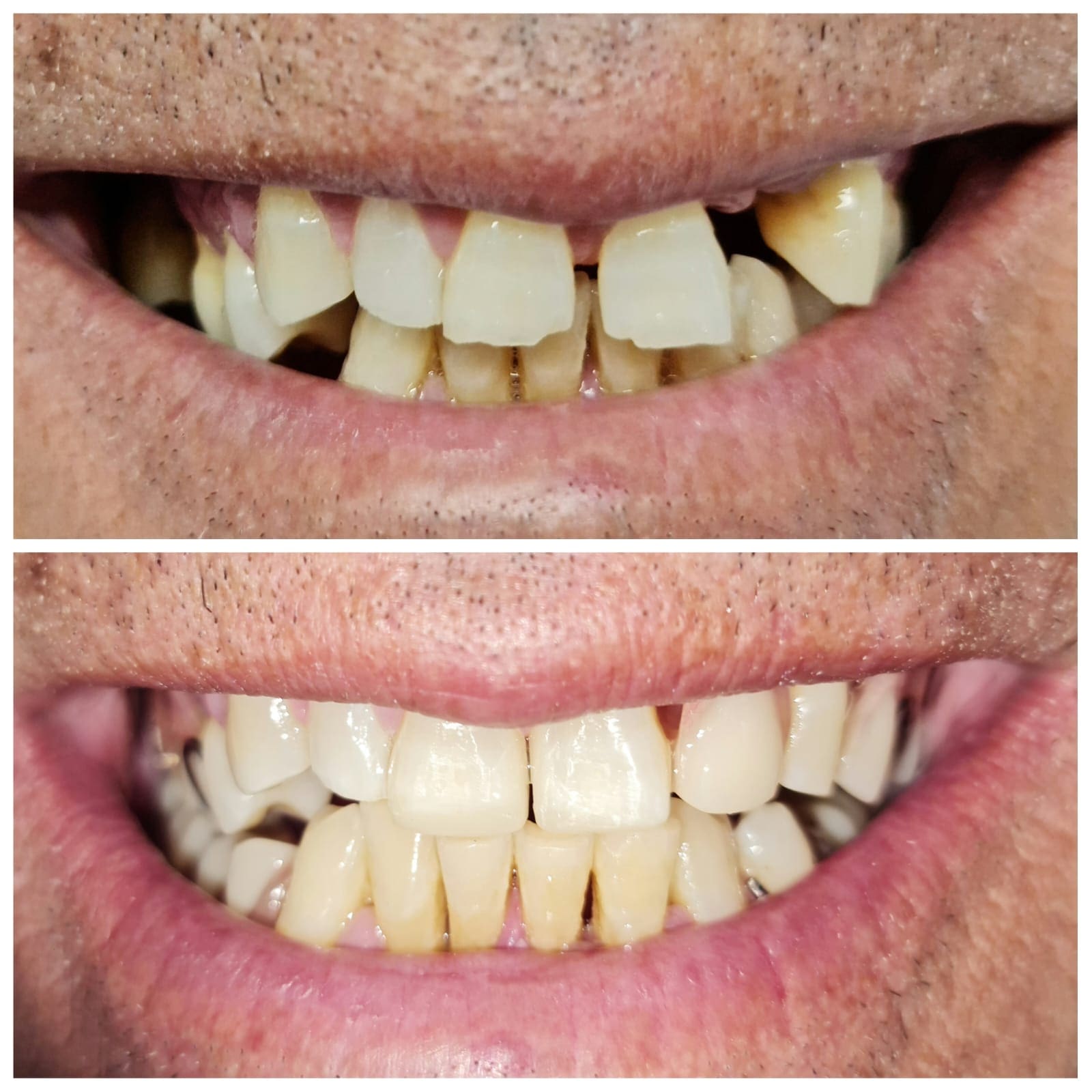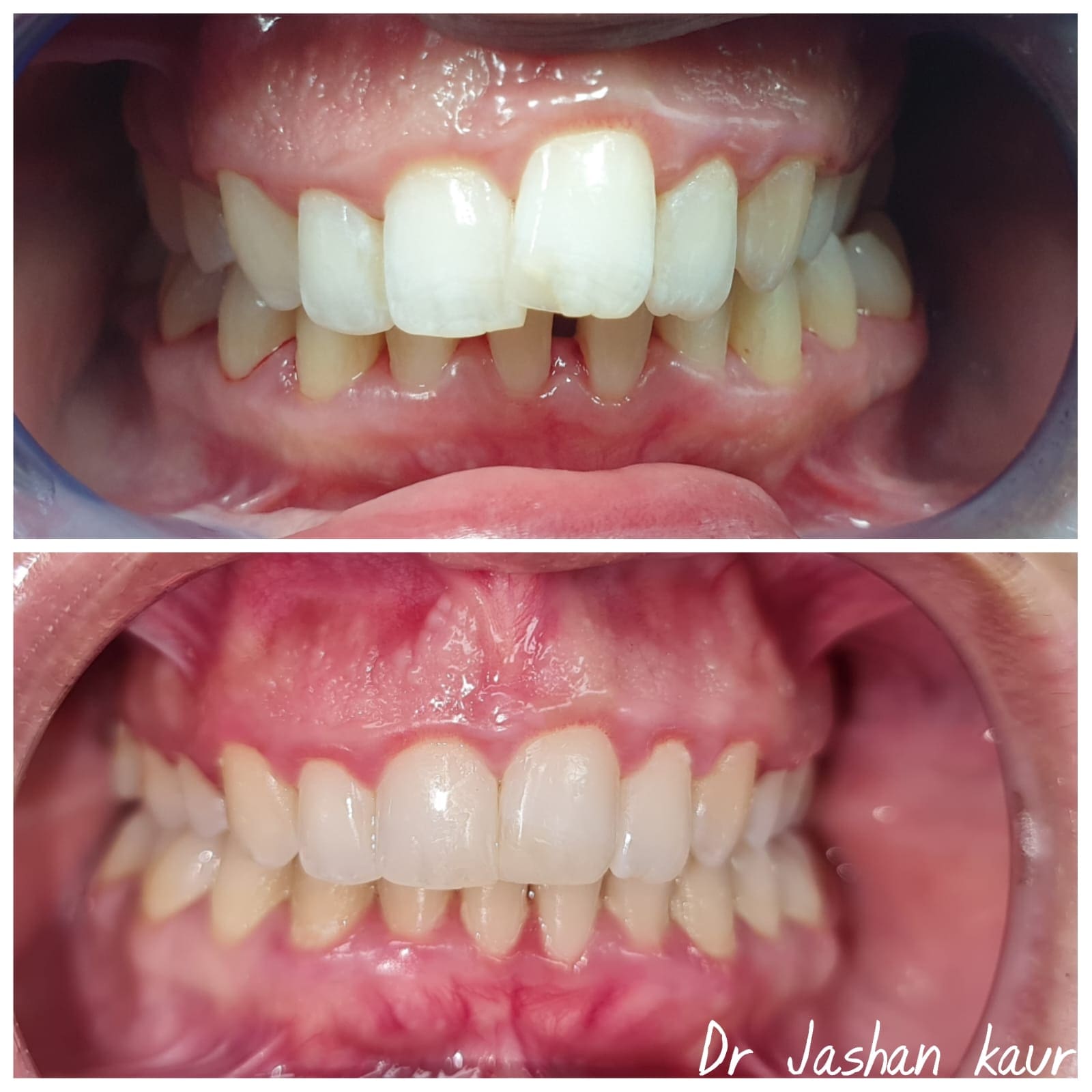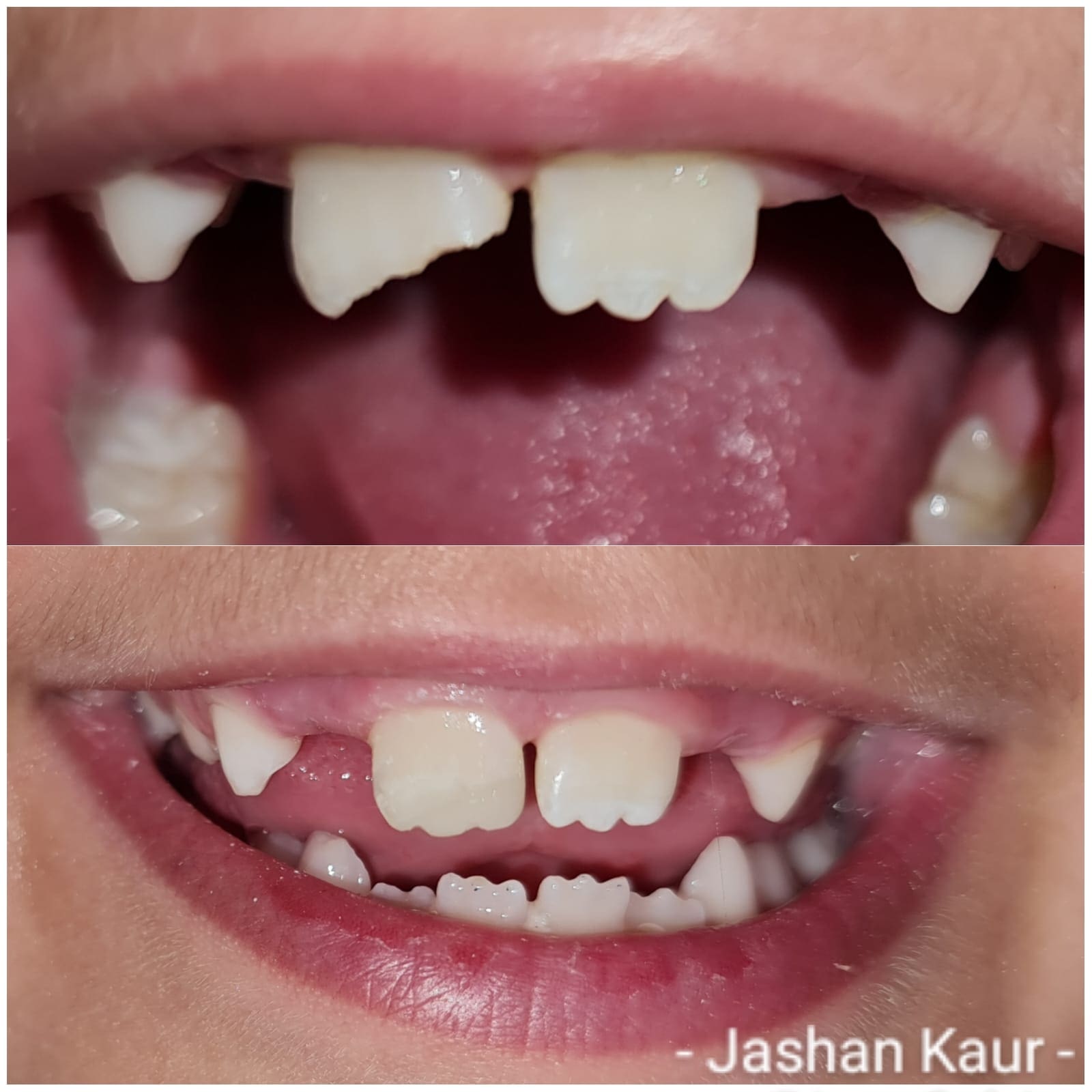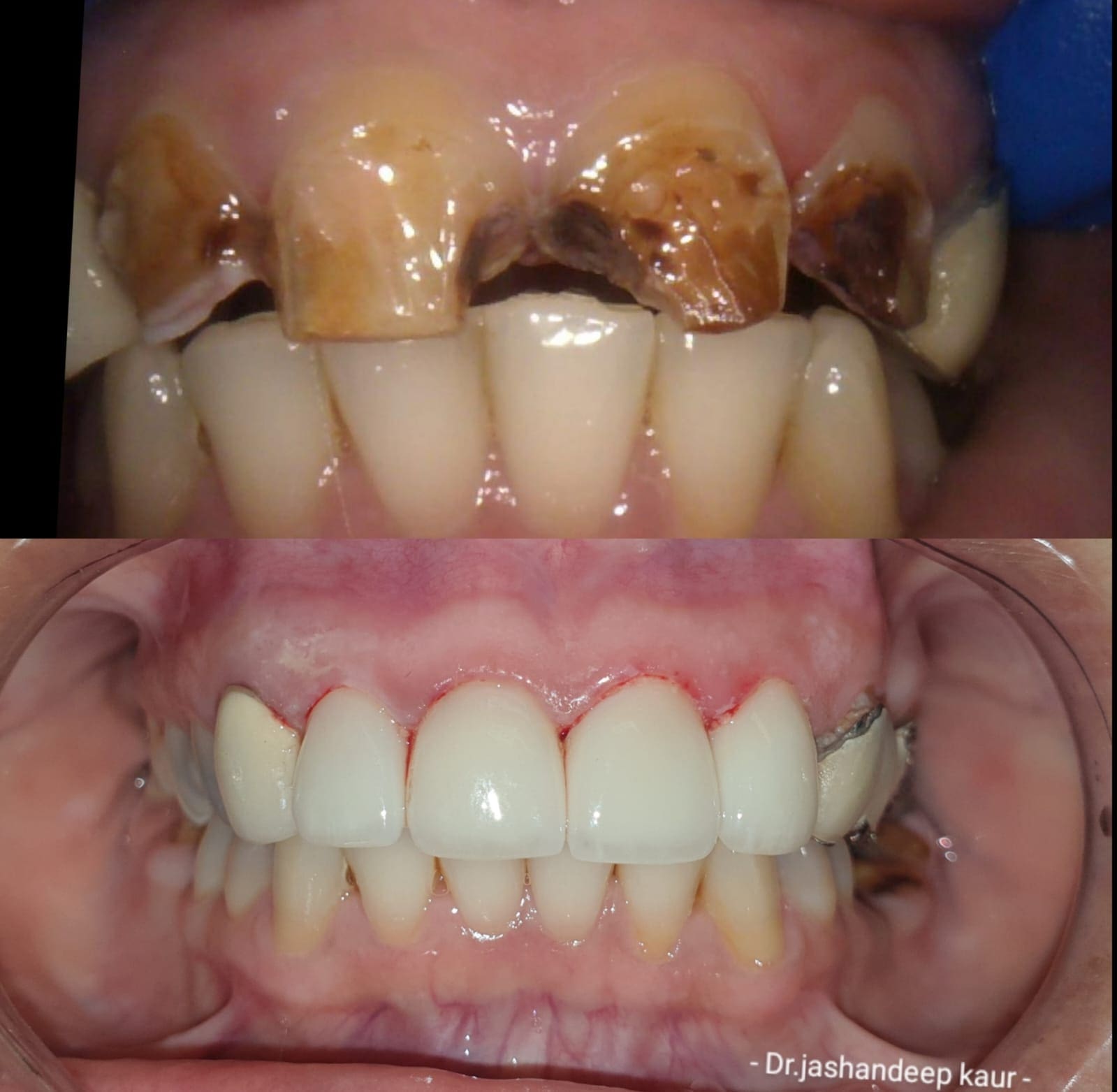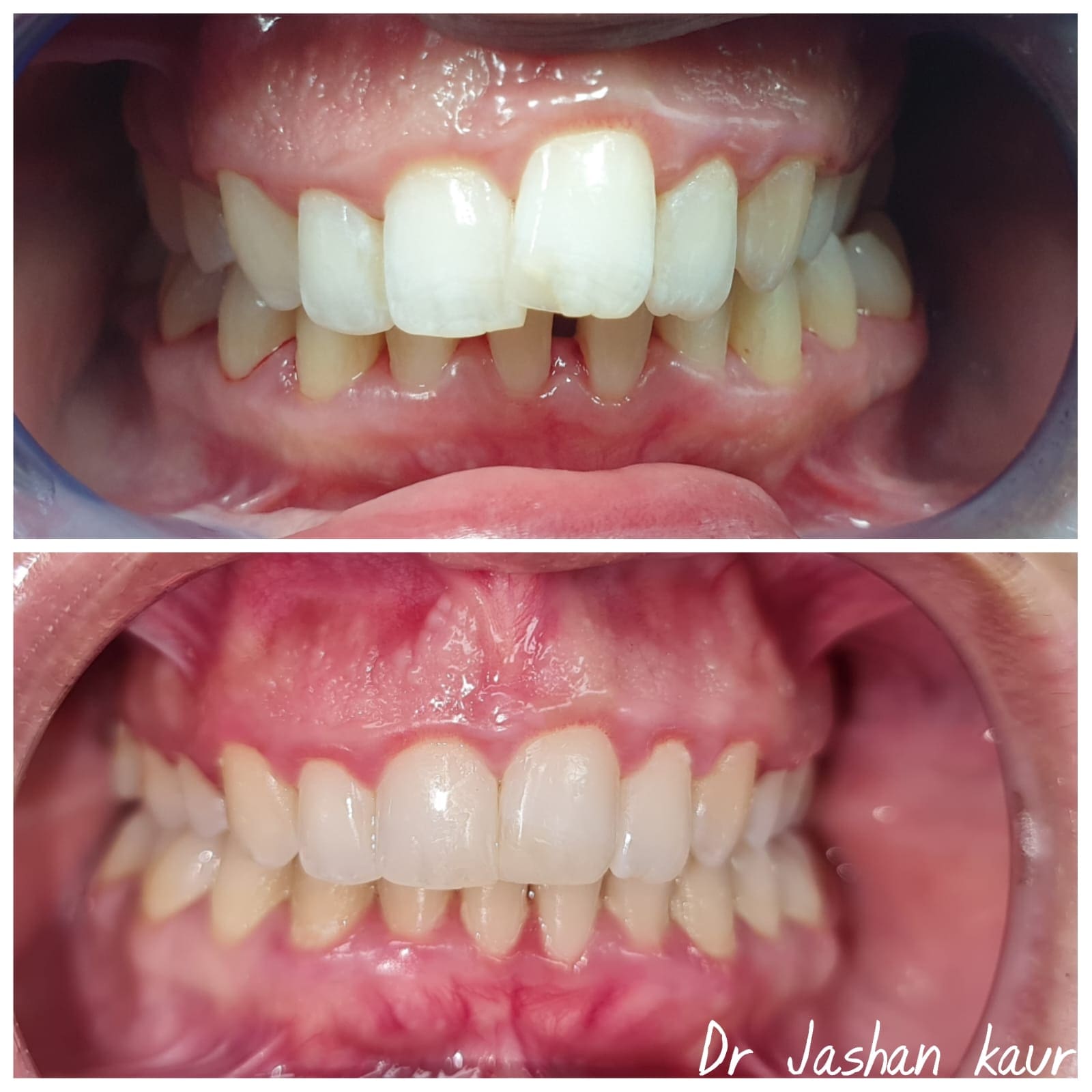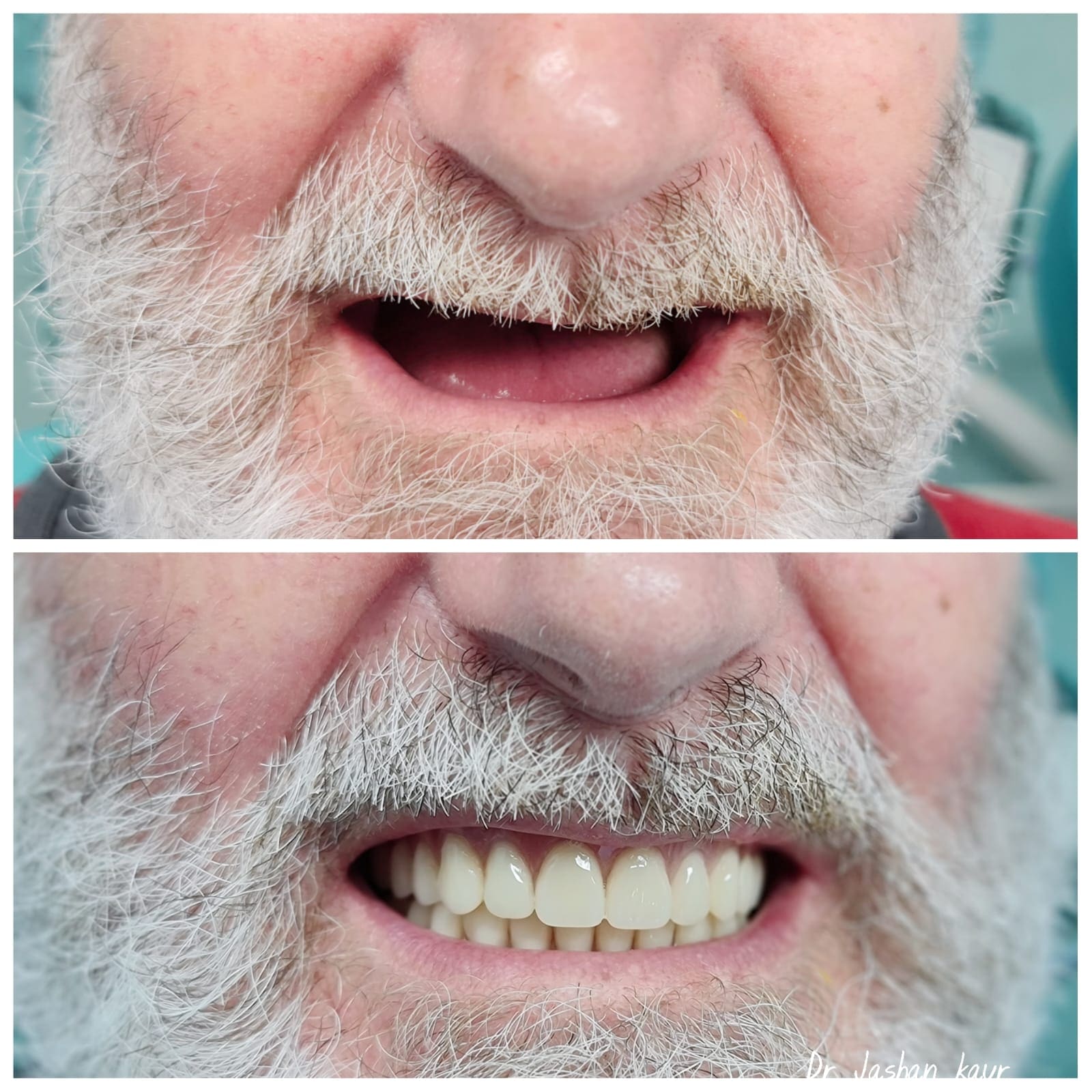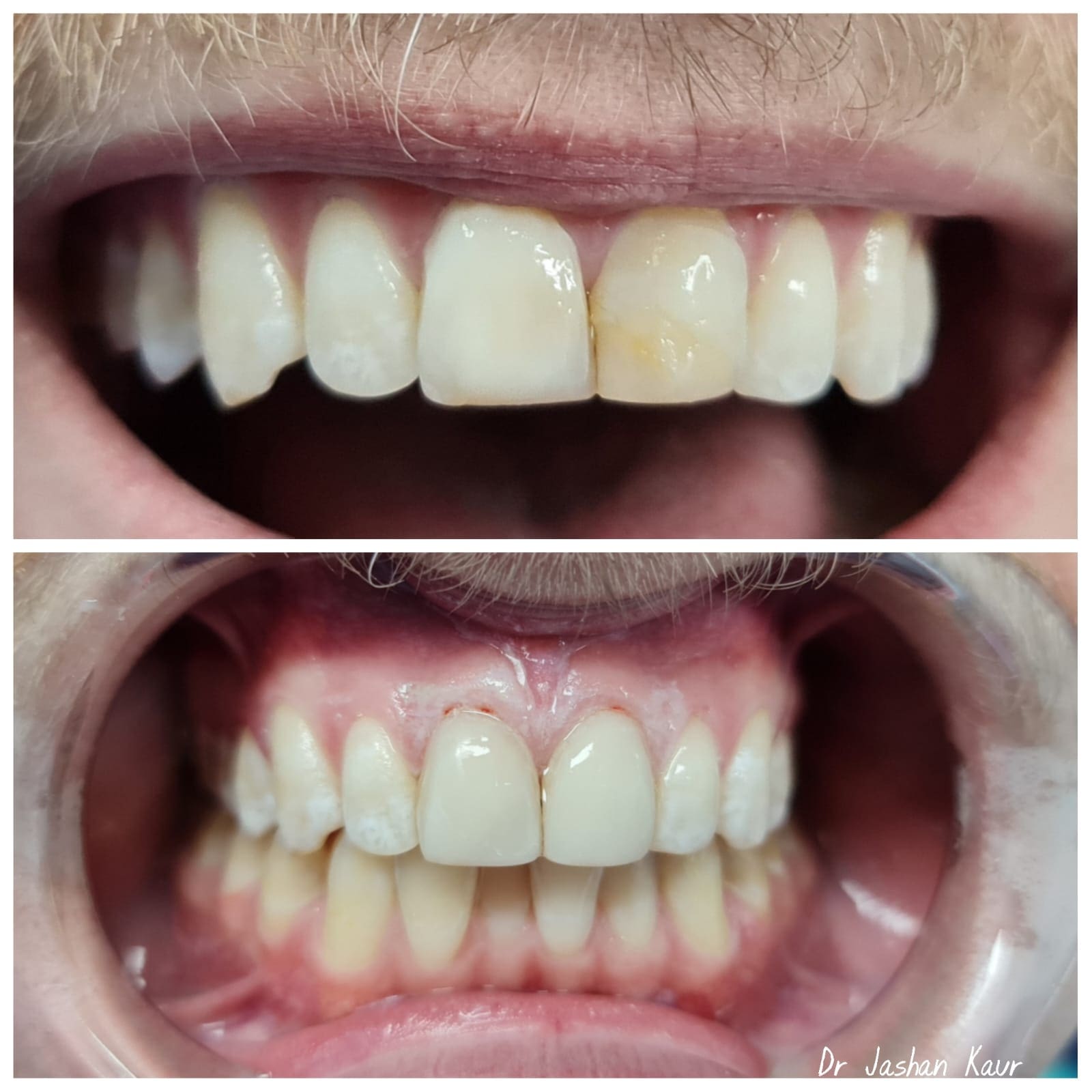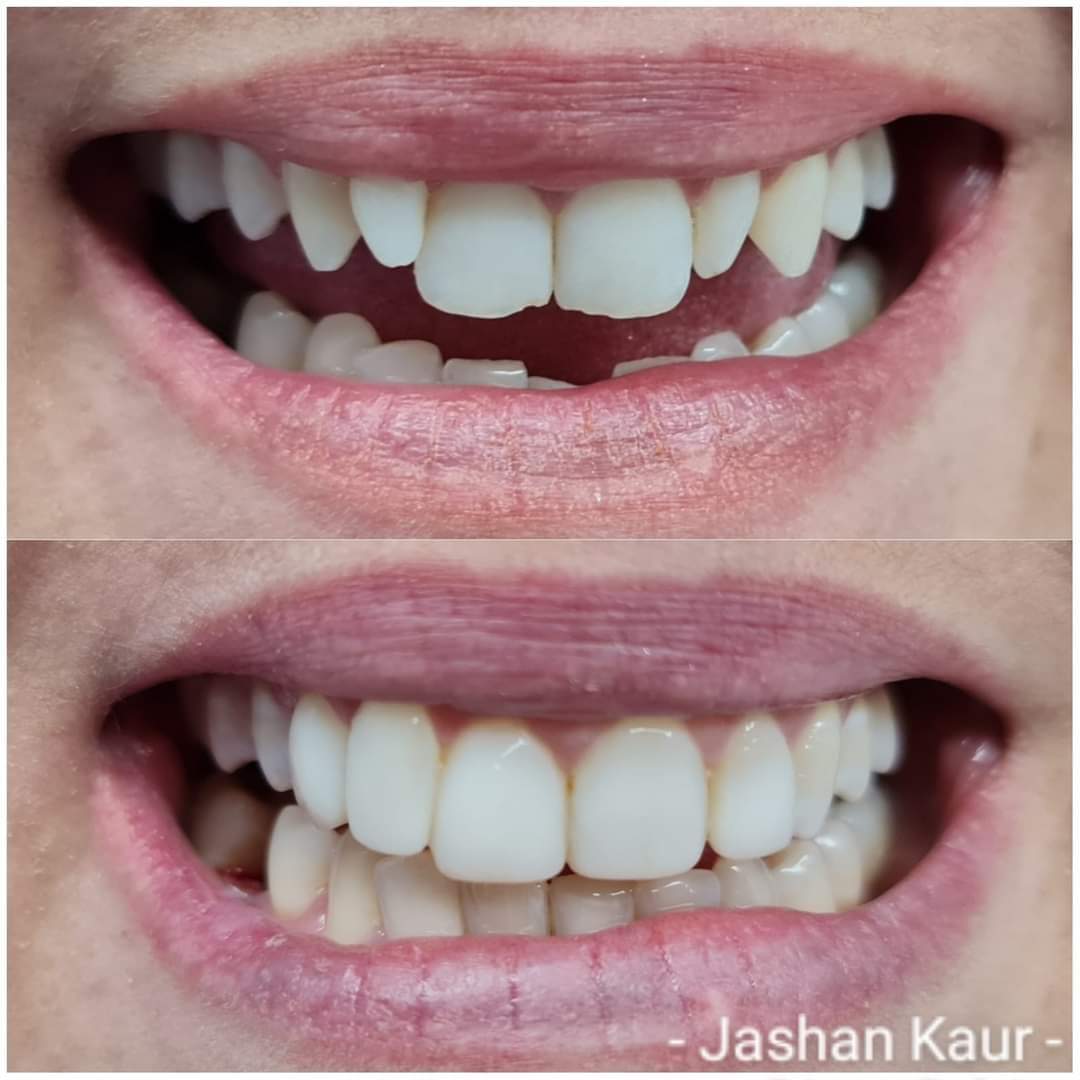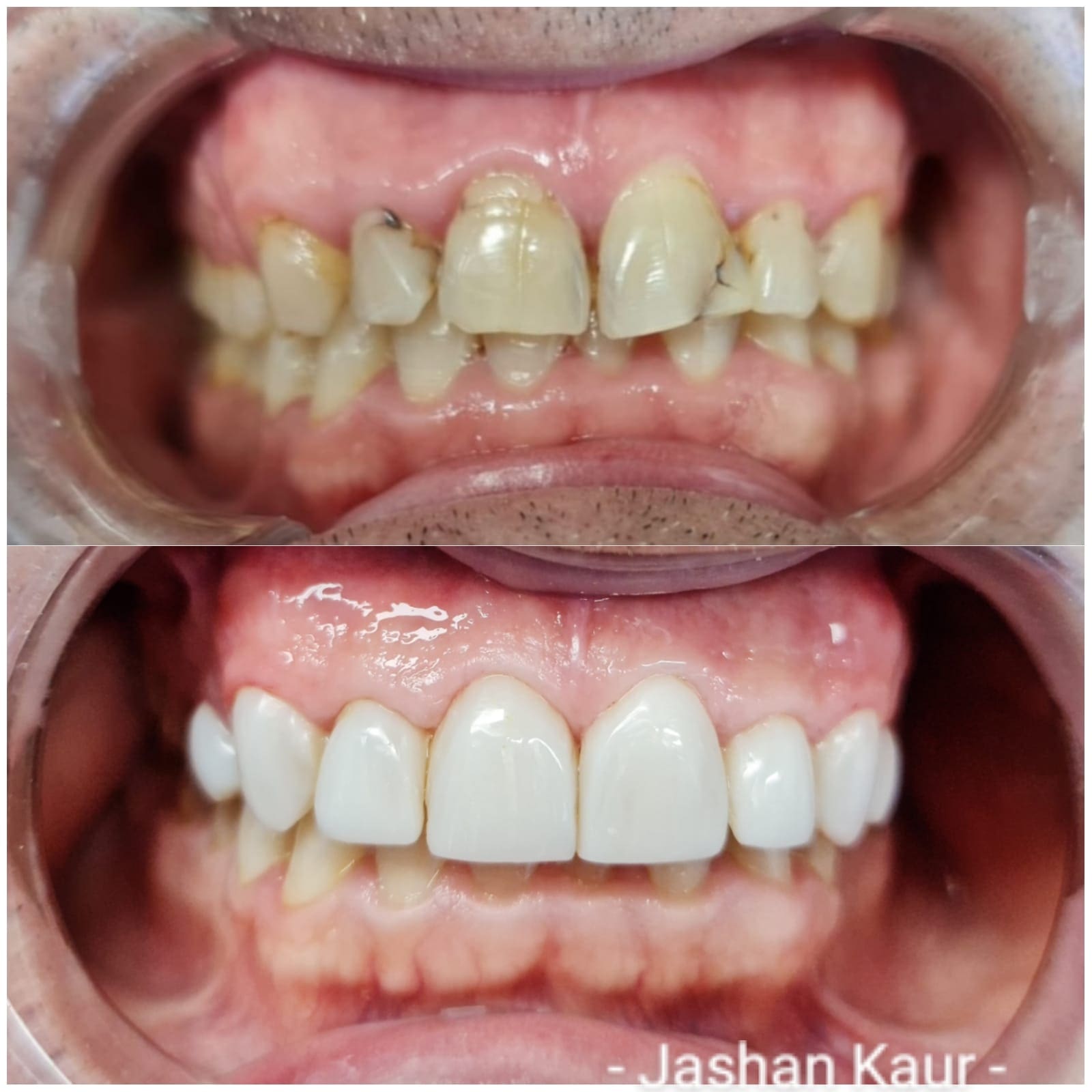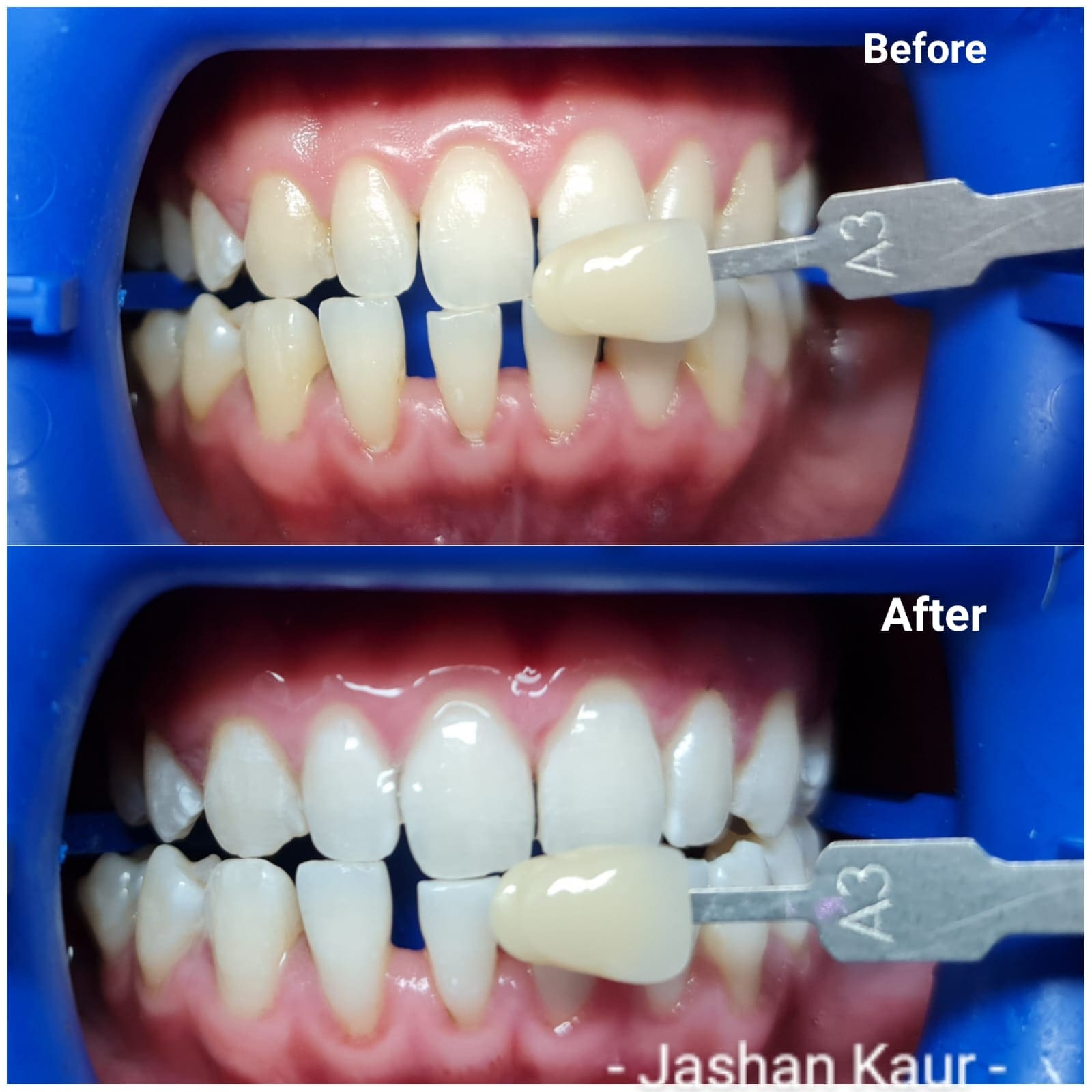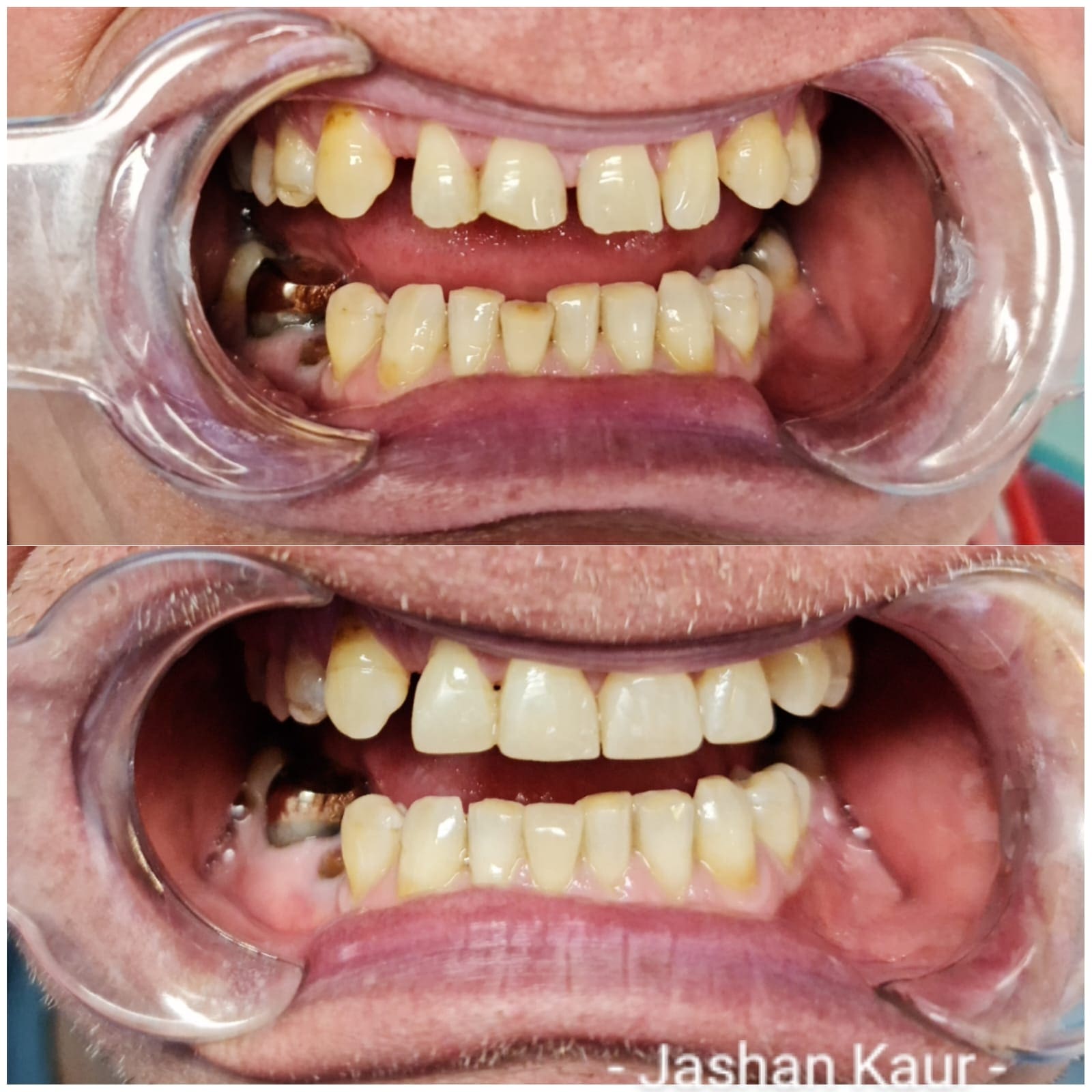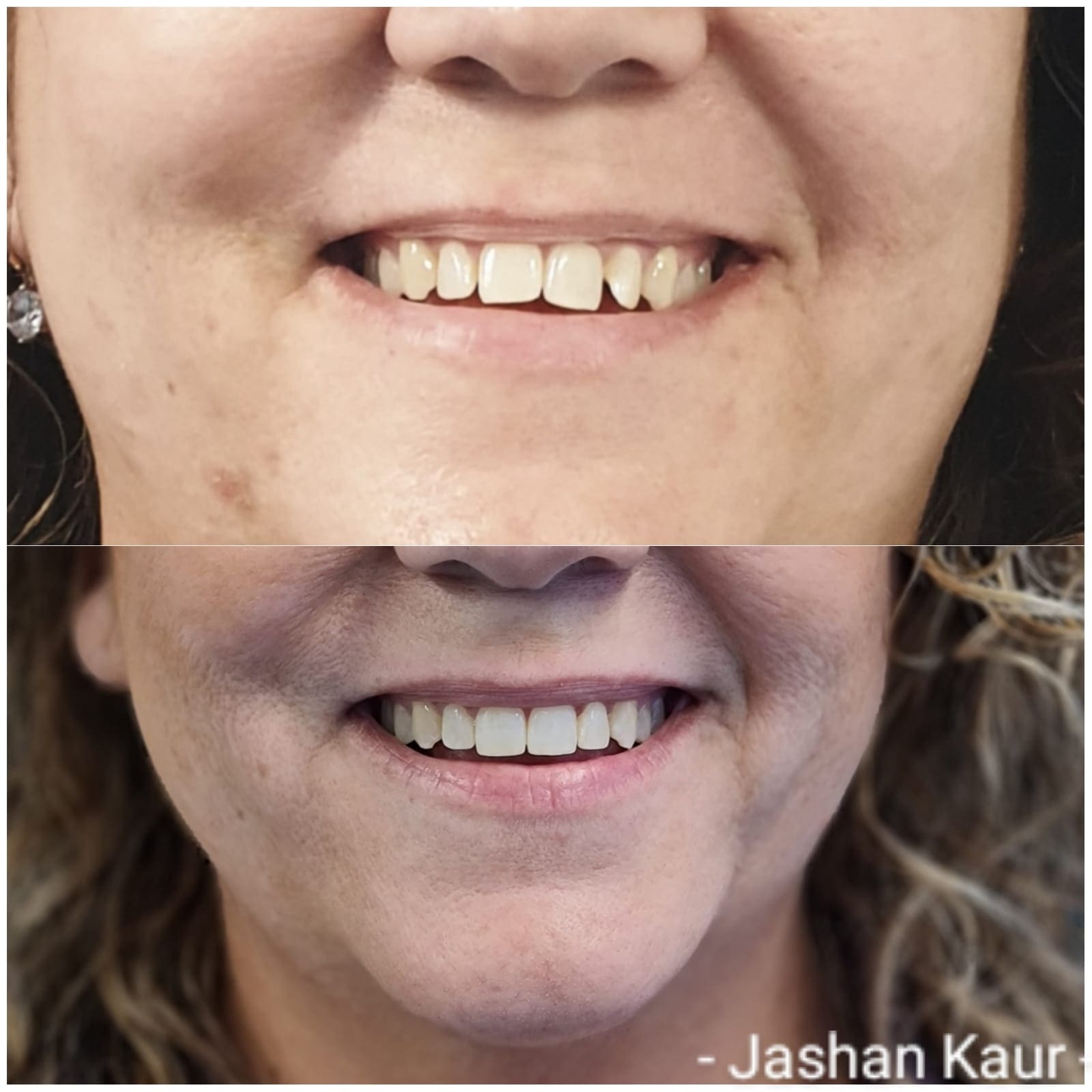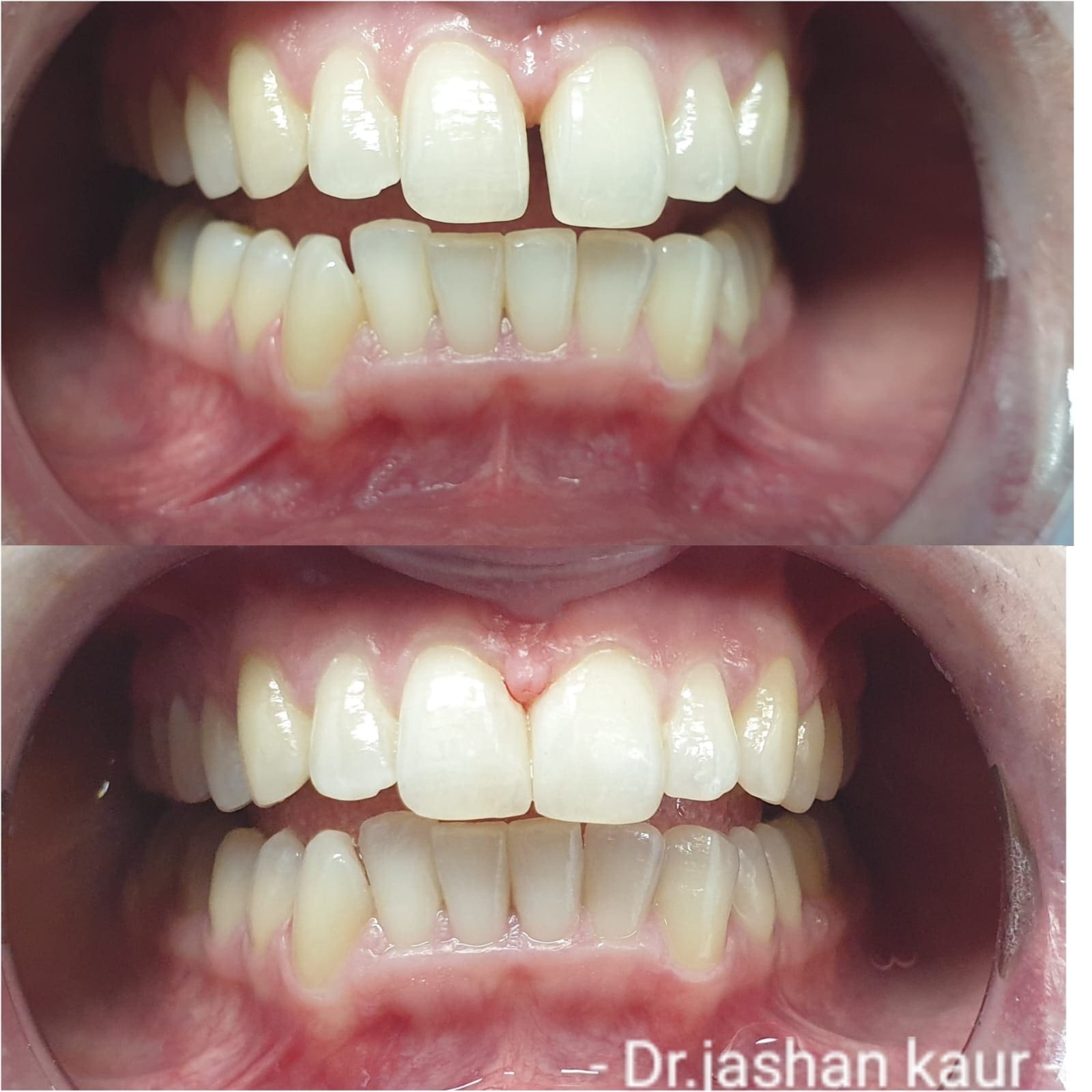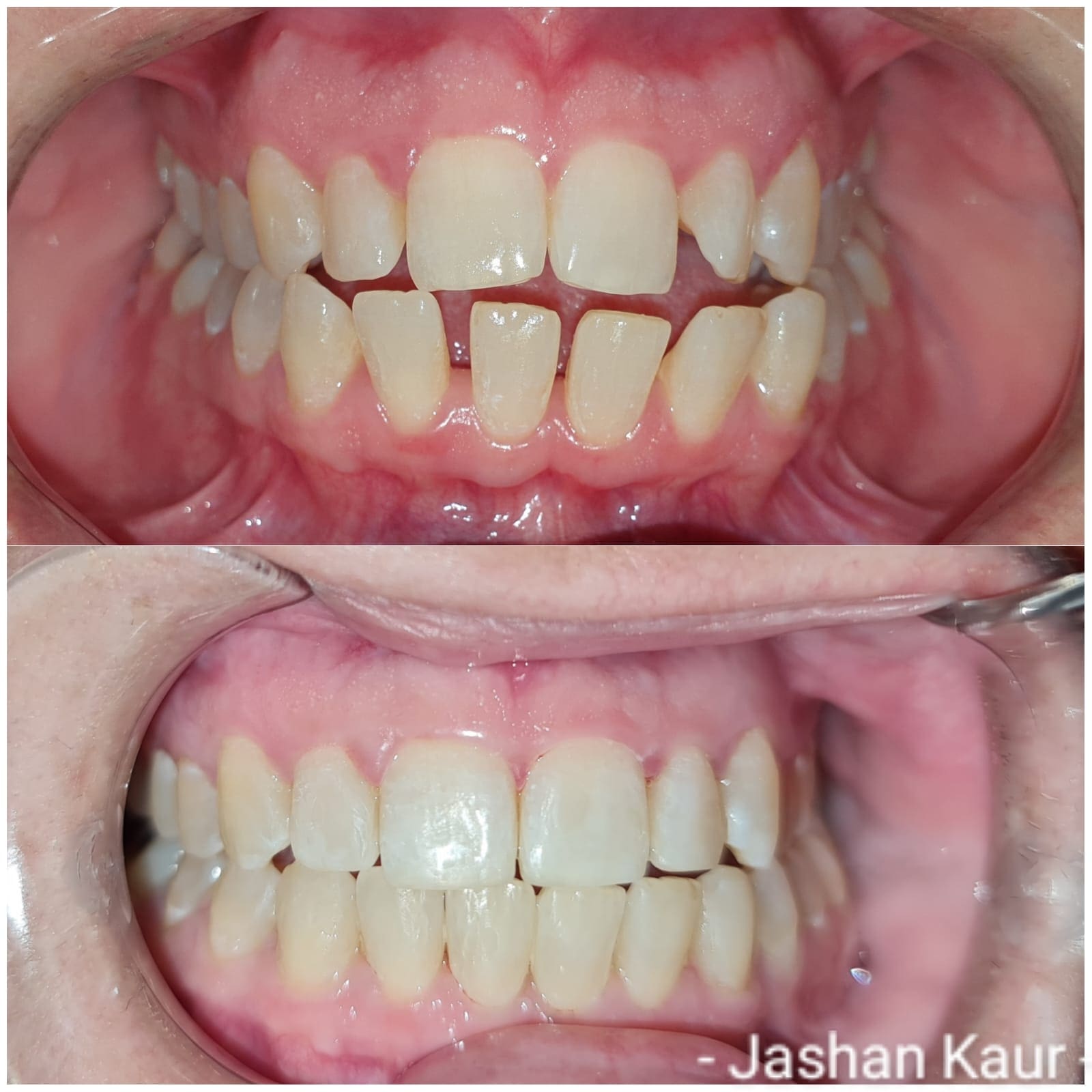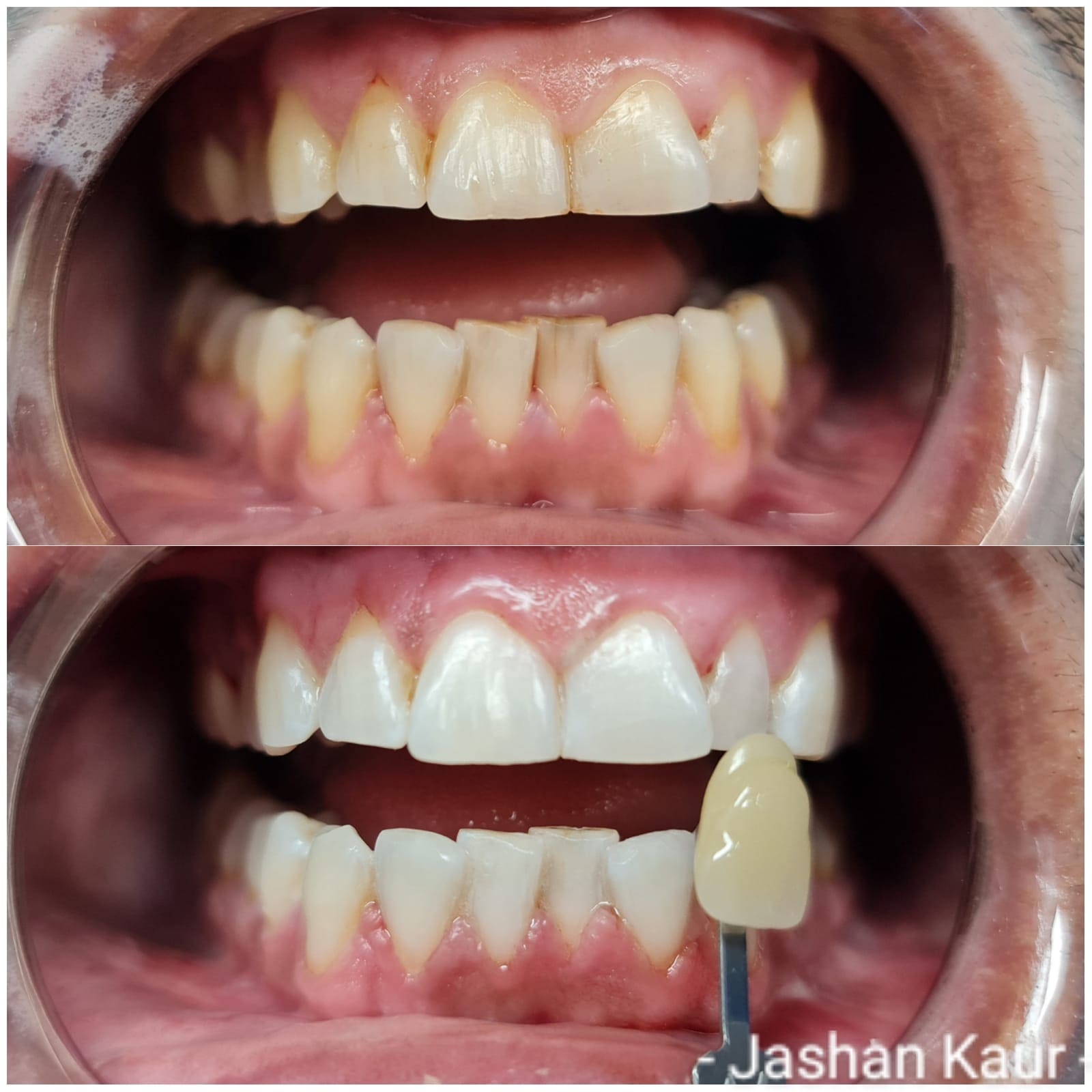 29year old male had Zoom! Whitening and was able to brighten his teeth up several shades. An amazing result!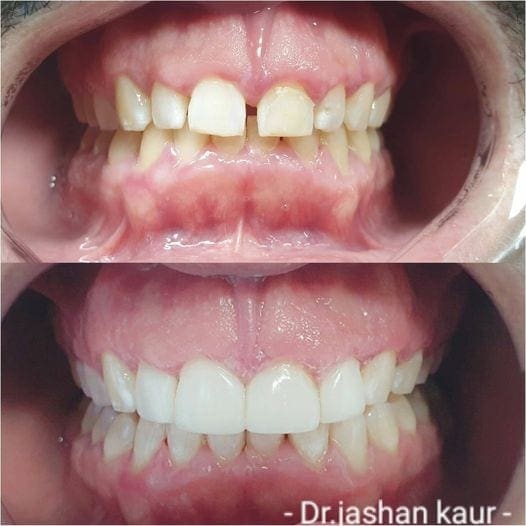 Composite veneers on the 4 front teeth and Zoom! Whitening bleach on the rest of the teeth.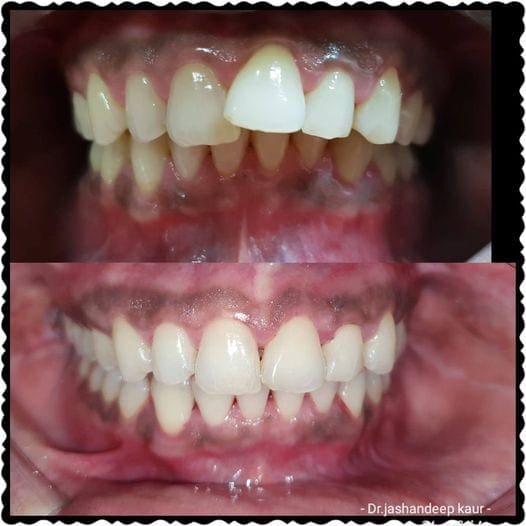 Male, late 30's, Invisalign patient. The whole procedure took approx 44 weeks and used 22 aligners.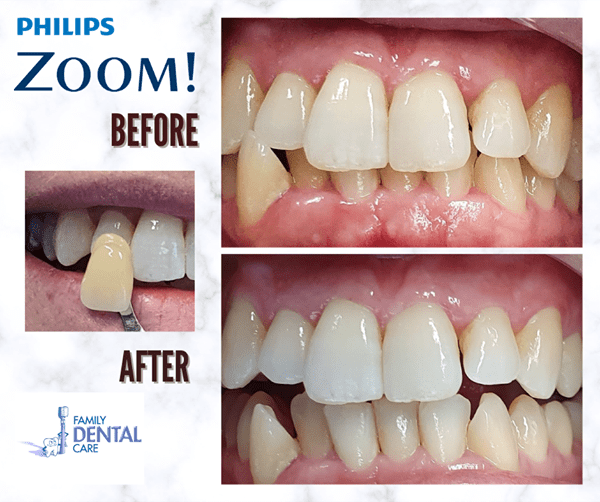 A happy customer who had Zoom! Whitening bleaching treatment.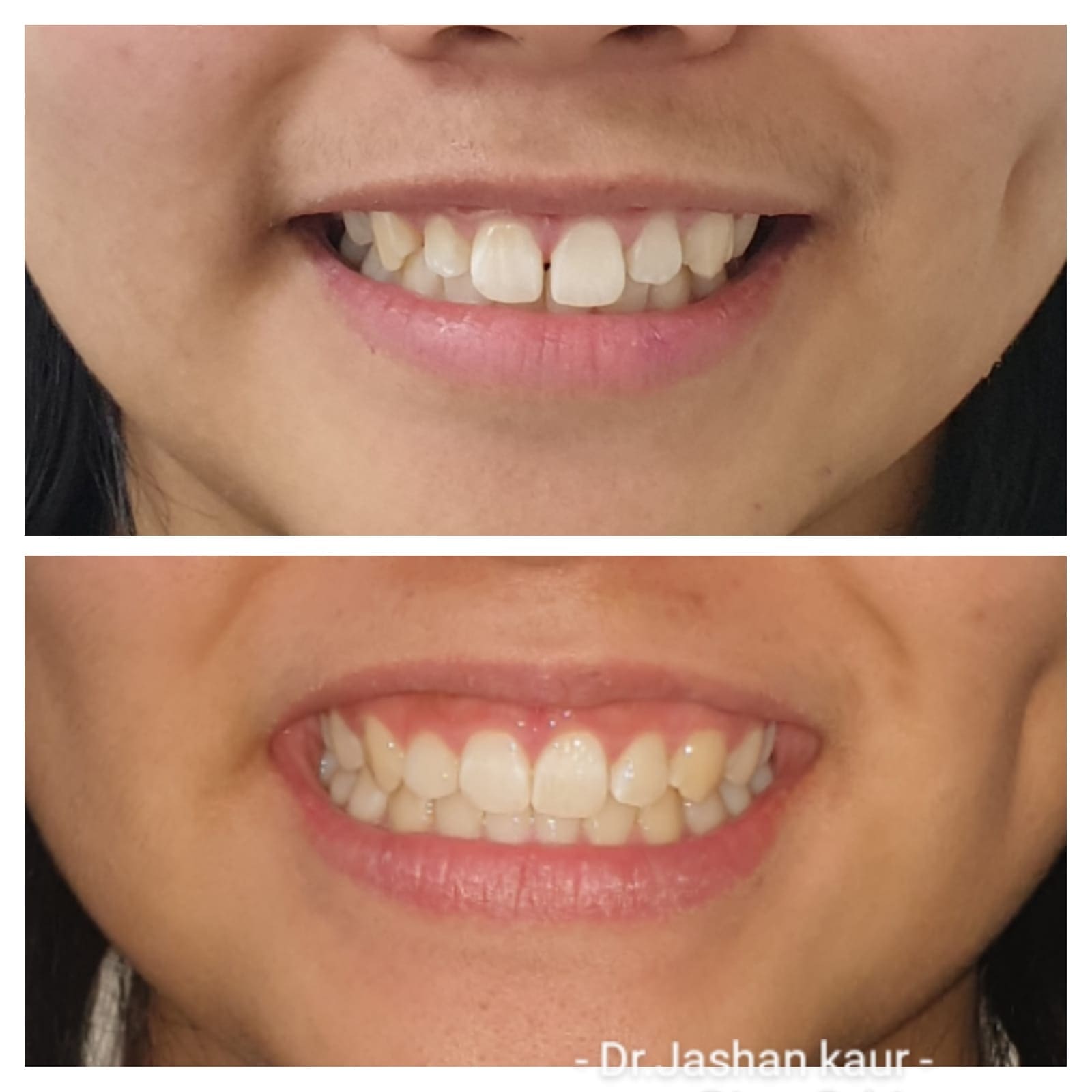 Invisalign case – 15yr old girl. It took 7 months of treatment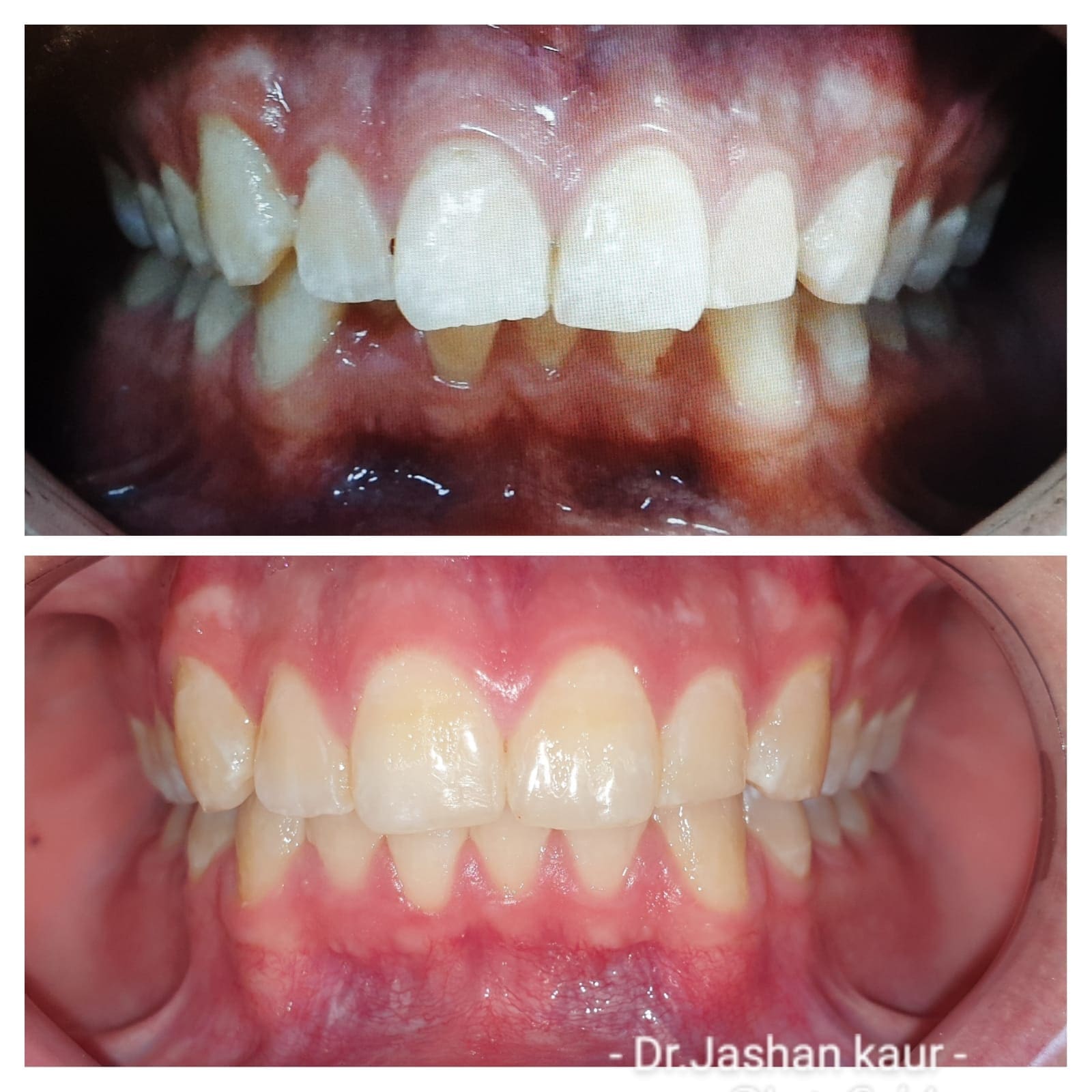 Invisalign case – 21yr old male took 1 year for the final result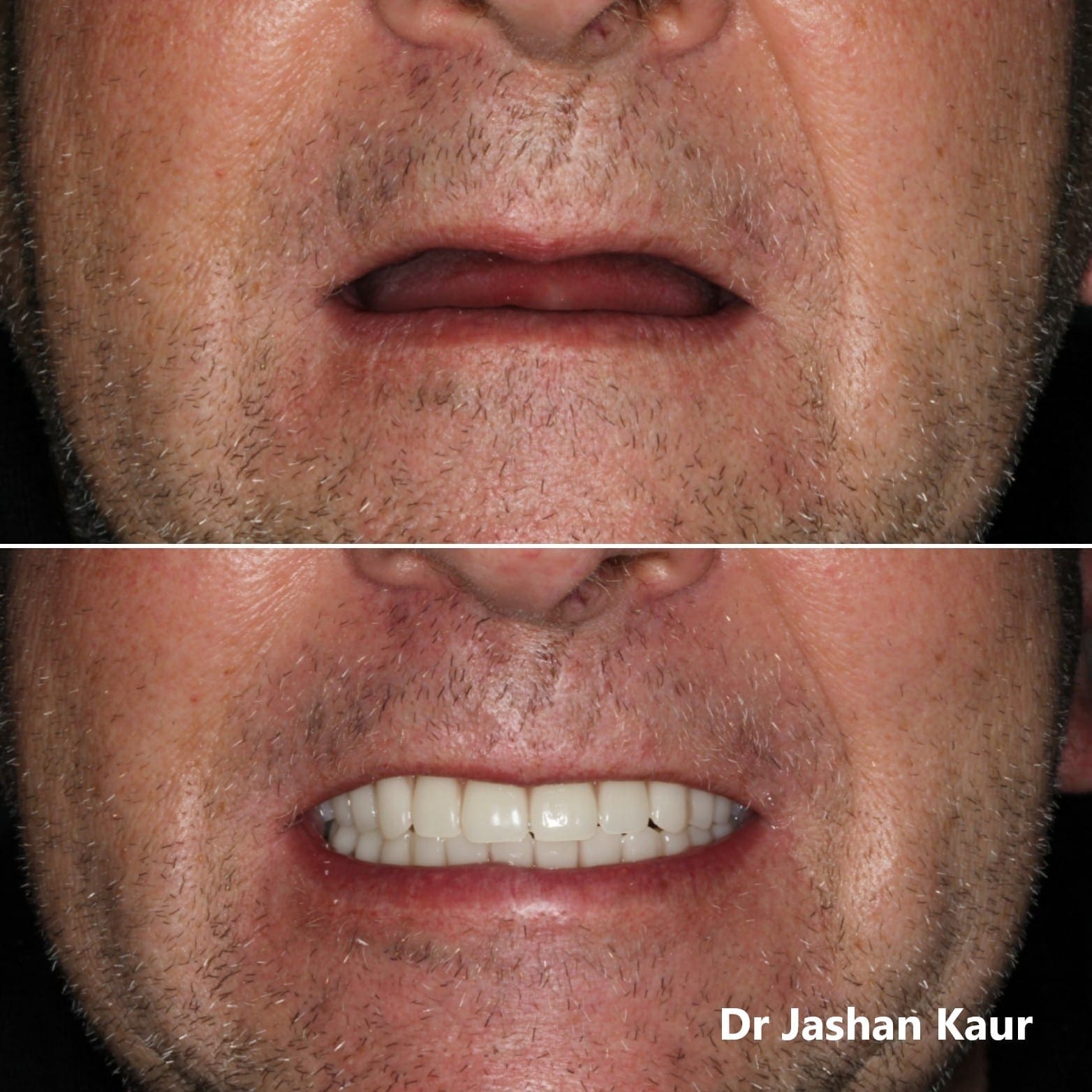 53yr old male, full upper and full lower denture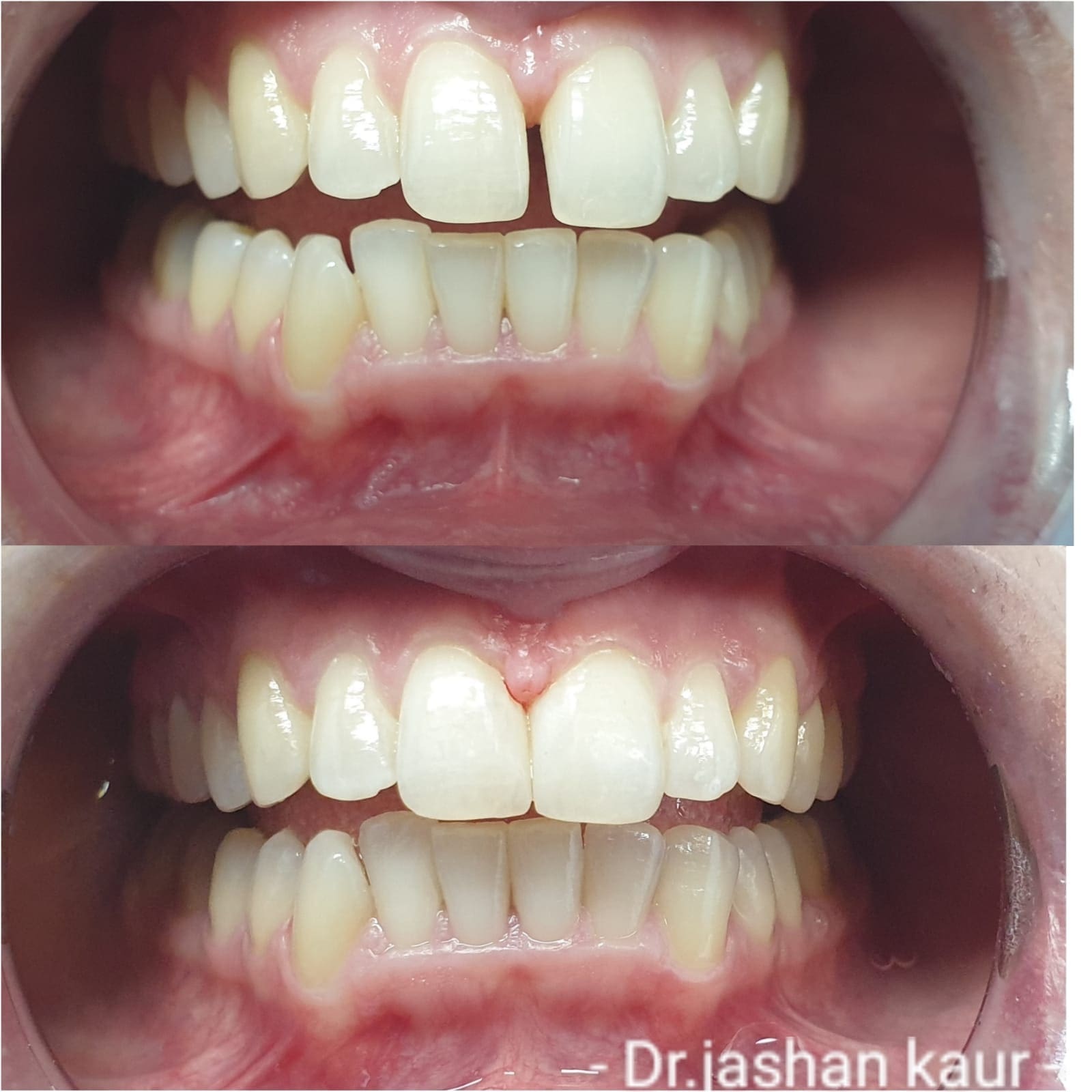 Closing the gap – 31yr old female, composite fillings on the 2 front teeth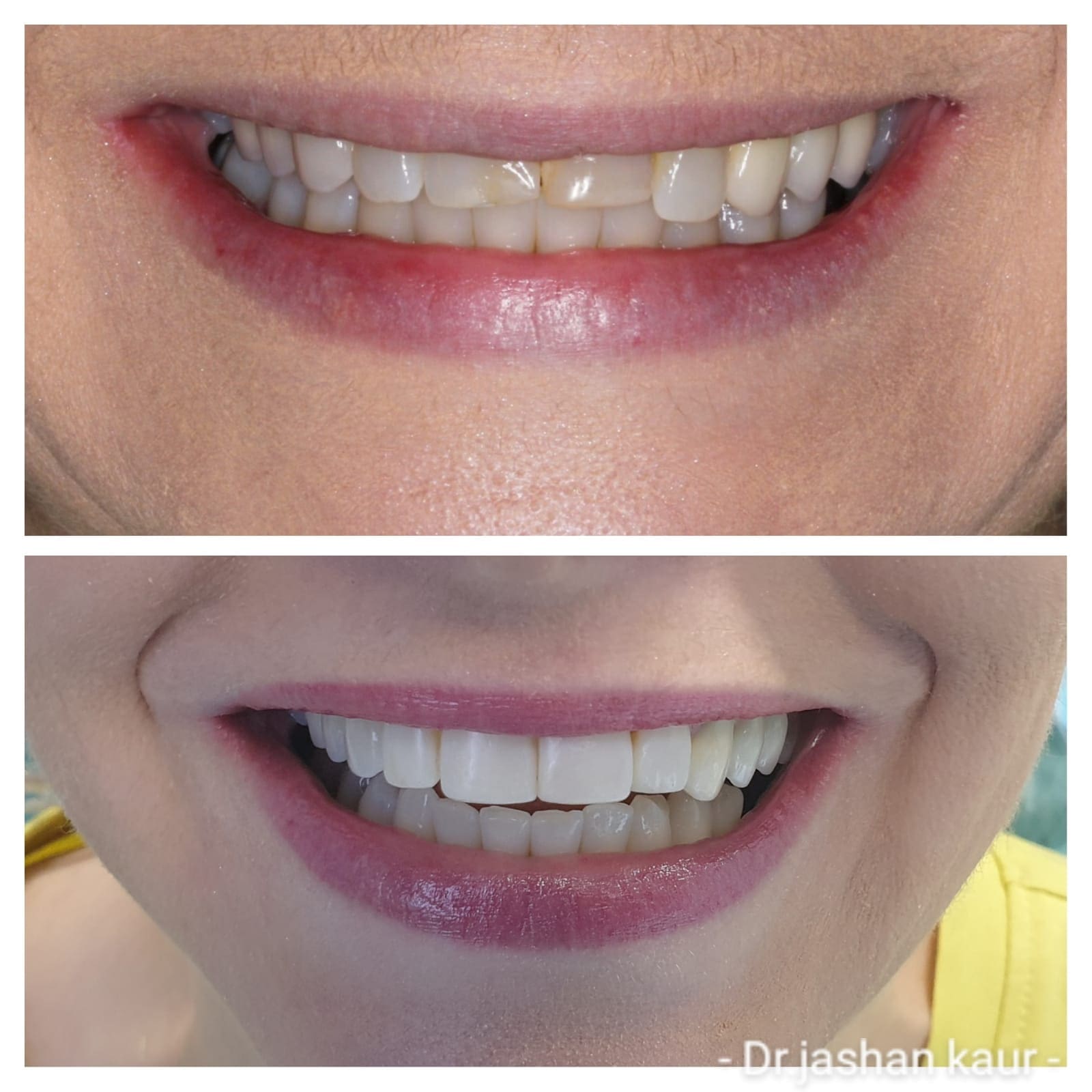 A smile line photo of a 47yr old female with composite veneers on their 4 front teeth.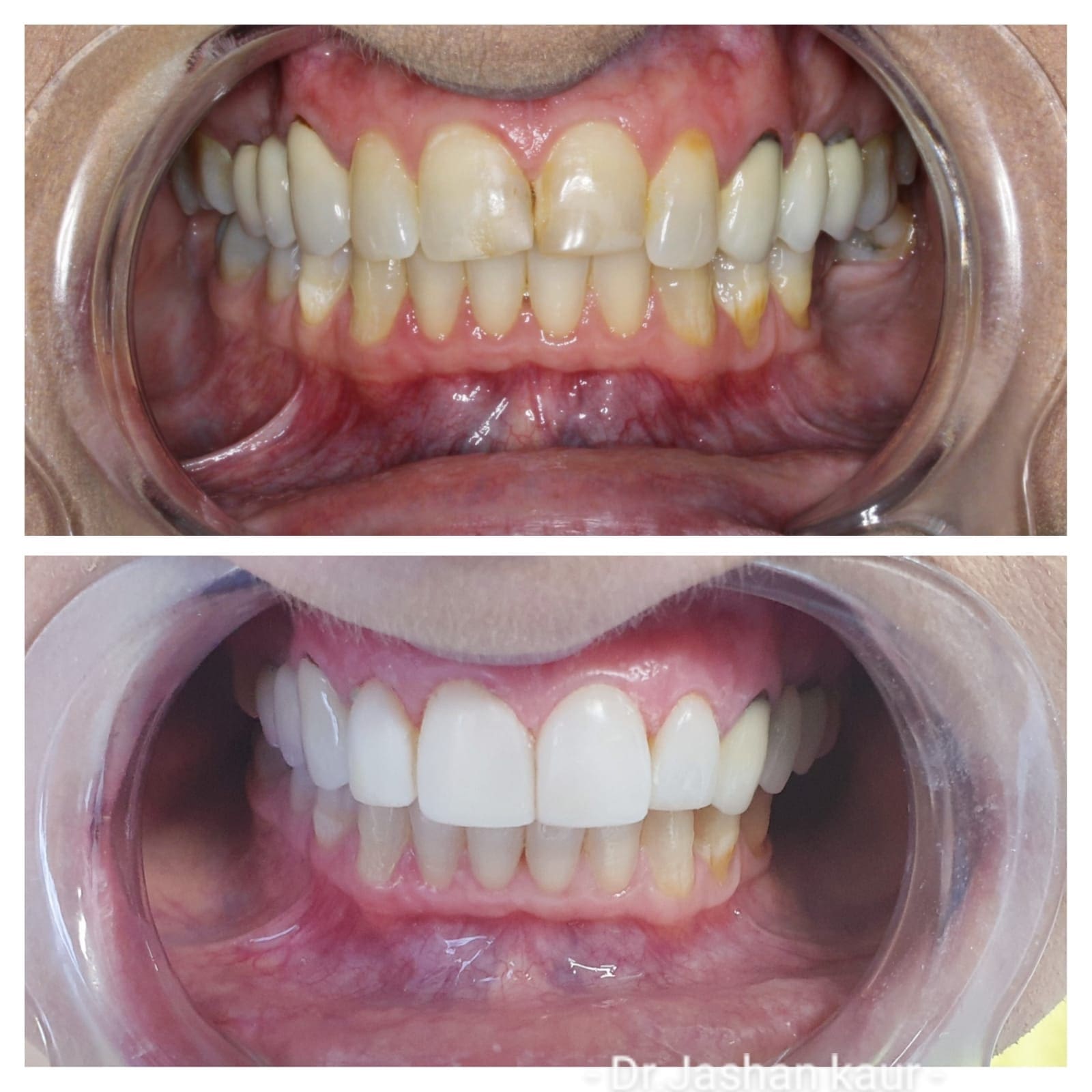 A close up view of her composite veneers on the 4 front teeth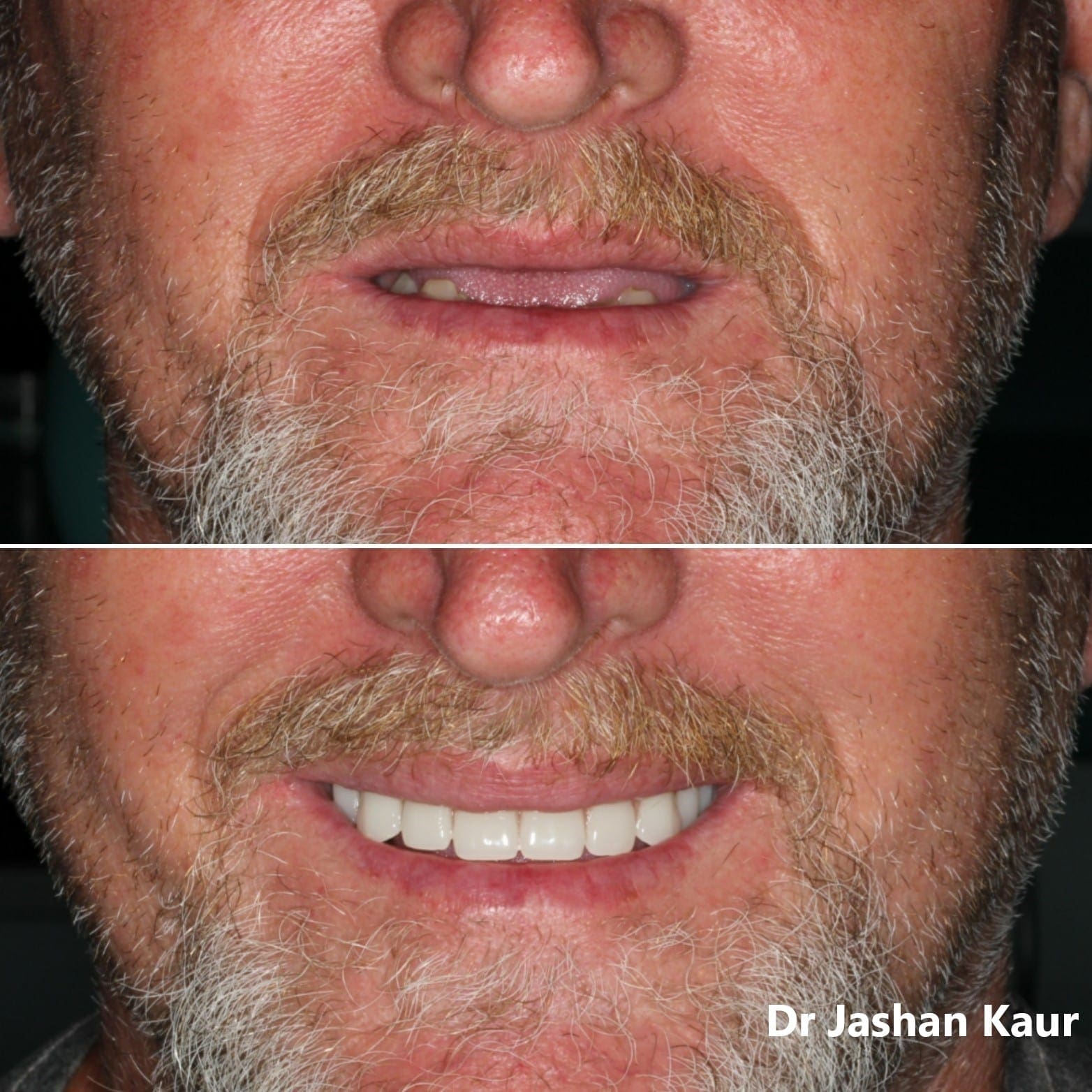 49yr old male, full upper and partial lower denture.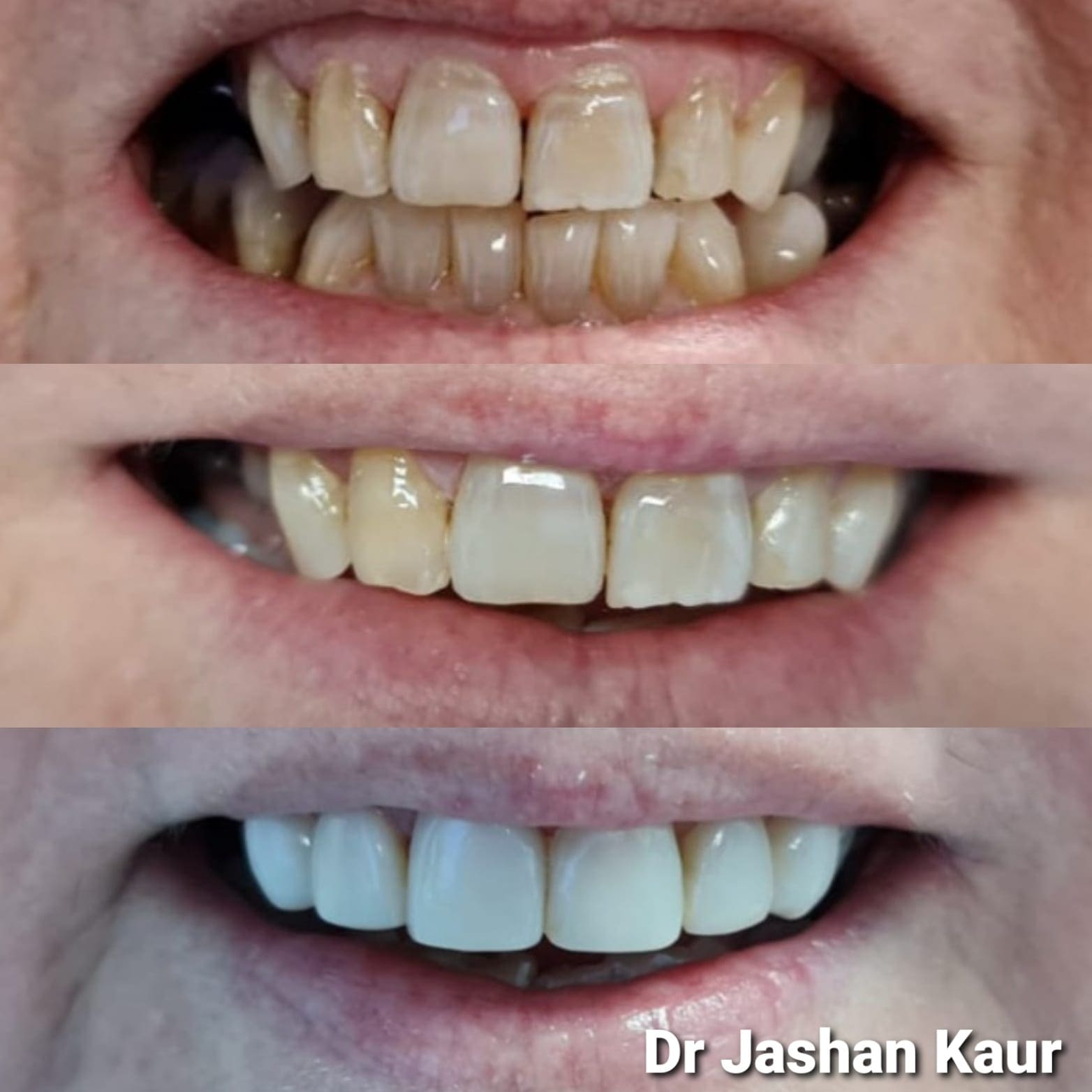 60yr old female, 6 x composite veneers for upper teeth only at this stage. This easy procedure rejuvenated her smile and gave her a confidence boost.